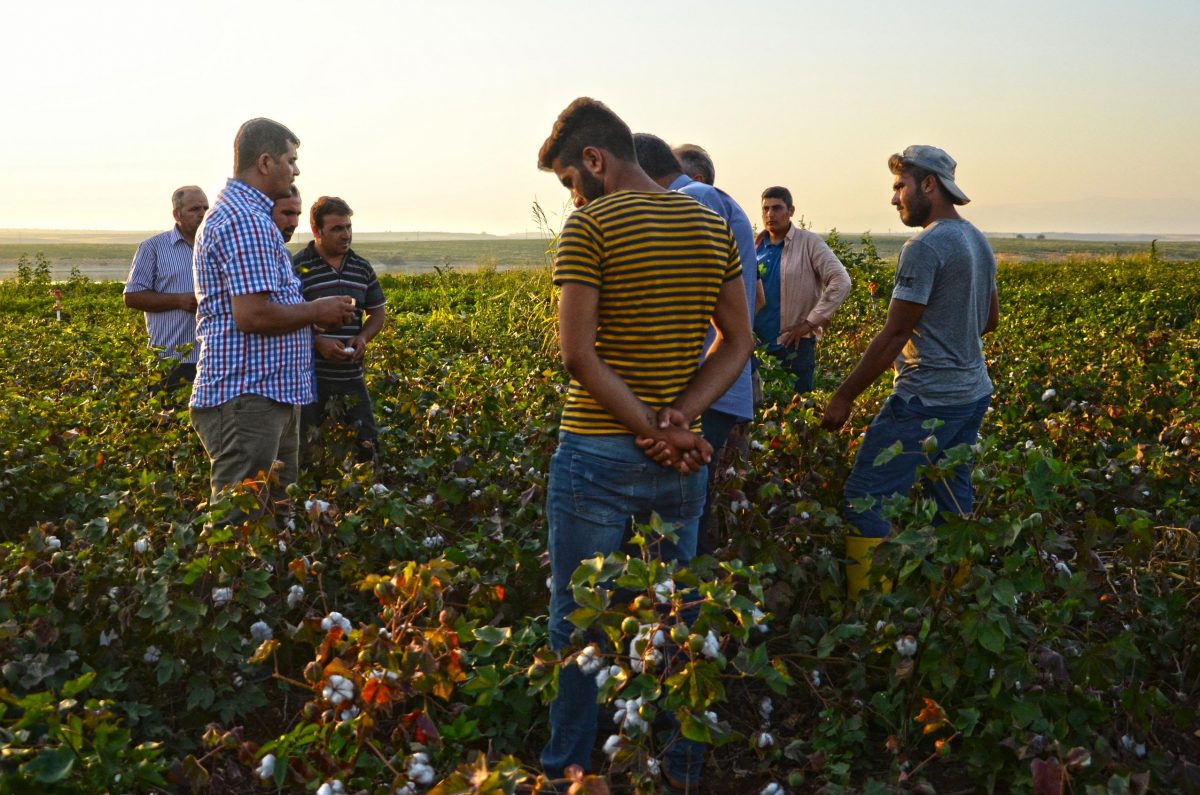 At Better Cotton, we believe that all workers have the right to decent work — work that offers fair pay, security and equal opportunities for learning and progression in an environment where people feel safe, respected and able to organise, express their concerns or negotiate better conditions.
Because at the end of the day, we recognise that Better Cotton is only 'better' if it improves the wellbeing and livelihoods of farmers and their communities, as well as the environment. That's why helping Better Cotton farmers promote decent working conditions is a central focus of our programme`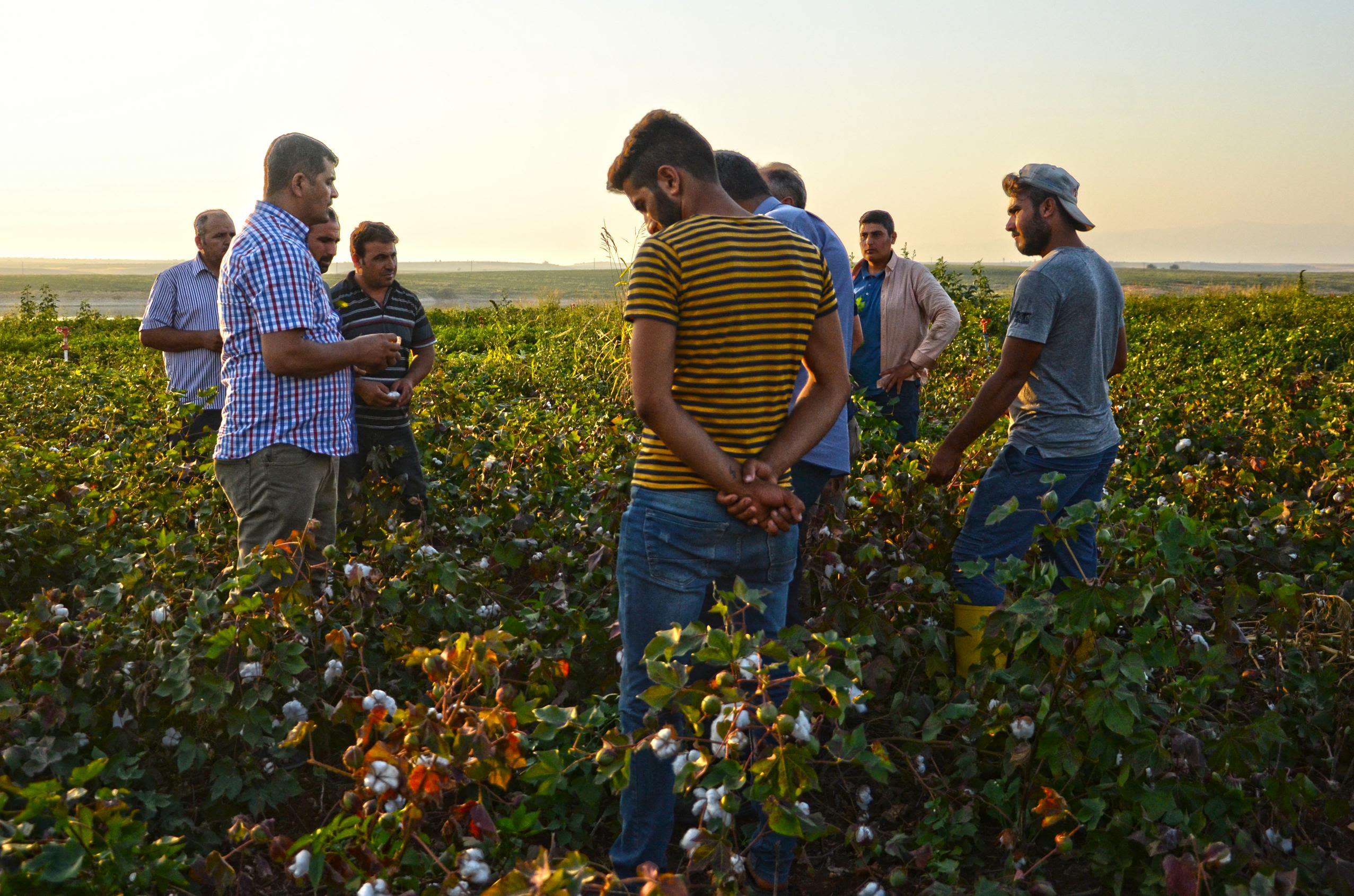 Cotton Production and Decent Work — Why it Matters
Cotton farmers around the world face many decent work challenges, ranging from protecting workers from pesticide exposure to identifying and preventing child labour.
Decent work challenges typically stem from low wages, the informal nature of working relations in agriculture, and weak enforcement of laws and regulations. Sometimes solutions also require mindset shifts, whether that means getting communities to recognise that child labour is a problem or working to transform long-held gender norms. That's why understanding the root causes of poor labour practices in an area is necessary to effectively address the circumstances that perpetuate exploitation and abuse. It is an enormous challenge that takes collaboration with key stakeholders across supply chains to drive systemic, positive change together.
There are several decent work challenges in the cotton sector, including:
Gender inequality
Women typically have access to fewer opportunities than their male counterparts. They tend to be under-represented in training groups yet over-represented in field labour, including picking. In some countries, female workers earn less than men for the same work or are employed in different, lower-paying tasks.
Learn more about gender equality
Low wages and incomes
Due to the largely informal and seasonal nature of working relations in agriculture, including in many cotton communities, there are often no or poorly enforced minimum wage regulations. When minimum wages are paid, they are often still not enough for workers to provide a decent life for themselves and their families. Even so, a lack of economic opportunities often leaves workers with no choice but to accept these conditions.
Child labour
Child labour is common in agricultural communities as families often rely on children for help with production. In some cases of bonded labour, children are born into bondage and must work to pay off their parents' debts. In both cases, child labour impedes the child's schooling and development, can hurt their health and wellbeing and perpetuates cycles of poverty.
Health and safety concerns
Many farms do not meet basic health and safety requirements, including providing proper sanitation facilities or medical care in case of injuries on the job. For cotton farmers and workers, two of the biggest health and safety risks are exposure to hazardous chemicals and long working hours.
Forced and bonded labour
Forced labour is when people are employed against their will or under threat of punishment (violent or non-violent). Bonded labour, also called debt bondage or debt slavery, is the most widespread form of 'modern slavery', particularly in agriculture. It occurs when a person is forced to work to pay off a debt. Typically, a person is pressured into working for little or no pay, and they may be tricked into further debt and face violence or intimidation if they try to leave. They can also be trapped in non-violent coercive ways, e.g., through the holding of identity documents or withholding of wages. Sometimes smallholder cotton farmers, particularly sharecroppers, are stuck working for years to pay off a debt to a landlord.
Decent Work Strategy
The Better Cotton Decent Work Strategy seeks to build the capabilities of Better Cotton and our partners to promote decent working conditions for cotton farmers and farm workers. In the short term,  we will work to ensure our assurance systems and capacity building approaches are highly sensitive to decent work challenges, and informed by knowledge of context specific risk factors and mitigation strategies for labour abuses. Over the longer term, we will work with our partners to advance multi-stakeholder initiatives centred upon workers rights' and representative structures.
Better Cotton Decent Work Strategy
Download
Better Cotton Decent Work Advisory Committee
The Better Cotton Decent Work Advisory Committee is tasked with guiding the implementation of the Decent Work Strategy, which kicked off in May 2021. Members of the committee include Ergon, Rainforest Alliance and independent consultants.
Better Cotton Decent Work Advisory Committee ToR
Download
Global Forced Labour Risk Assessment Methodology
The Global Forced Labour Risk Assessment Methodology establishes the country level risk of forced labour in cotton production for countries where Better Cotton operates. This risk-based approach will be used to prioritise further investigation and investment into the mitigation of forced labour where the risk is elevated.
Global Forced Labour Risk Assessment Methodology
Download
---
Task Force on Forced Labour and Decent Work
Better Cotton formed the Task Force on Forced Labour and Decent Work in April 2020 to review the current Better Cotton Standard System globally. The aim of the Task Force was to highlight gaps and develop recommendations to improve the effectiveness of this system in identifying, preventing, mitigating and remediating forced labour risks. Read the final Task Force report and recommendations below, as well as how Better Cotton has onboarded the recommendations.
Task Force on Forced Labour and Decent Work: Final Report and Recommendations

Task Force on Forced Labour and Decent Work: Final Report and Recommendations


October 2020
Task Force on Forced Labour and Decent Work: Better Cotton Onboards Task Force Recommendations

Better Cotton Onboards Task Force Recommendations

January 2021
---
Decent work in the Better Cotton Principles and Criteria
At Better Cotton, we take a broad and consistent approach to decent work that covers a diversity of contexts in which cotton is produced, from family smallholdings to large-scale farms. Our approach aligns with International Labour Organization (ILO) standards — widely considered the international authority on labour matters — and we are continuously improving it as we grow and evolve as an organisation.
Better Cotton farmers must work to uphold four decent work standards:
Freedom of association and the right to collective bargaining
The elimination of forced labour
The abolition of child labour
The elimination of discrimination in employment and occupation
Principle six of the Better Cotton Principles and Criteria lays out 22 criteria for upholding these standards, with requirements on everything from identifying work hazards to ensuring a worker's consent. Better Cotton Farmers are also required to follow national labour and occupational health and safety laws unless those laws set standards below ILO standards.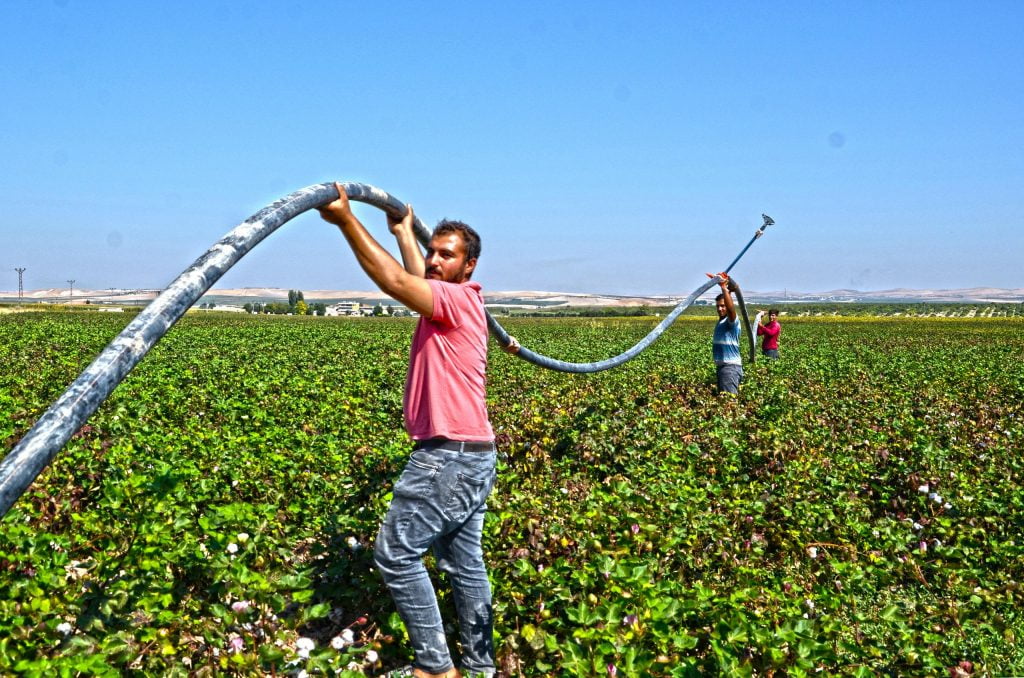 The Better Cotton approach to decent work in practice
In Şanlıurfa in southeastern Turkey, Better Cotton Strategic Partner İyi Pamuk Uygulamaları Derneği is raising awareness of decent work. In 2016, they developed a comprehensive decent work training programme for Better Cotton farmers and workers in partnership with the Fair Labor Association. The programme covers a broad range of decent work topics, from how to secure work permits and fair pay to proper health and safety procedures.
Read more about our work to improve working conditions for farm workers in Şanlıurfa
How Better Cotton farmers are addressing decent work
In the 2018-19 cotton season, 73% of Better Cotton farmers in Turkey and 91% in China had an advanced awareness of child labour, meaning they could accurately differentiate between acceptable forms of children's help on family farms and hazardous child labour.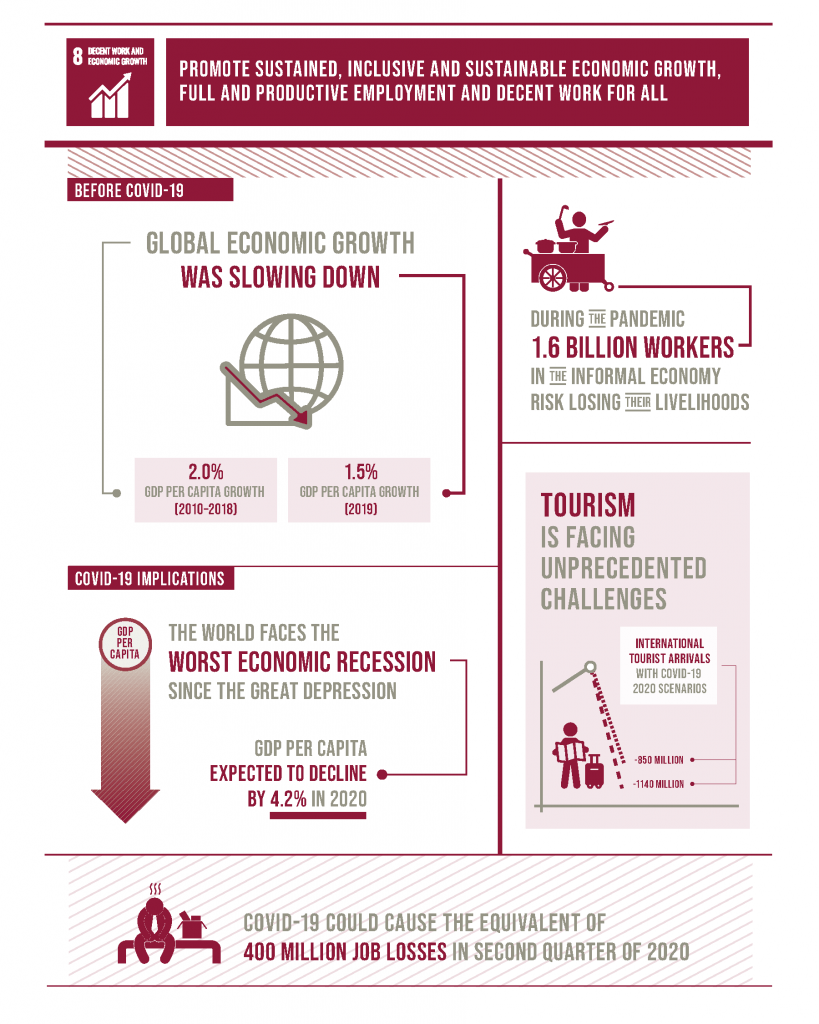 How Better Cotton contributes to the Sustainable Development Goals (SDGs)
The United Nation's 17 Sustainable Development Goals (SDG) provide a global blueprint for achieving a sustainable future. SDG 8 states that we should 'promote sustained, inclusive and sustainable economic growth, full and productive employment and decent work for all'.
Through Better Cotton training, we are supporting farmers to change the circumstances that create unfair and unsustainable working conditions so that cotton communities around the world can survive and thrive.
Learn more
About how Better Cotton farmers are addressing decent work in the Farmer Results report
Read these stories from the field on our approach to decent work:
Image credit: all United Nations Sustainable Development Goal (UN SDG) icons and infographics were taken from the UN SDG website. The content of this website has not been approved by the United Nations and does not reflect the views of the United Nations or its officials or Member States.