Strategic direction
Better Cotton's future is shaped by the organisation's Council. The Council is the elected board that drives cotton towards its truly sustainable future. It sits at the organisation's centre from where it is responsible for Better Cotton's strategic direction. It shapes the policy to fulfill our mission: to help cotton communities survive and thrive, while protecting and restoring the environment.
Council Members come from the organisations and companies that represent four different Better Cotton membership categories. Each category has up to three seats on the 12-strong Council. Once elected, Council can appoint up to three additional independent Council Members.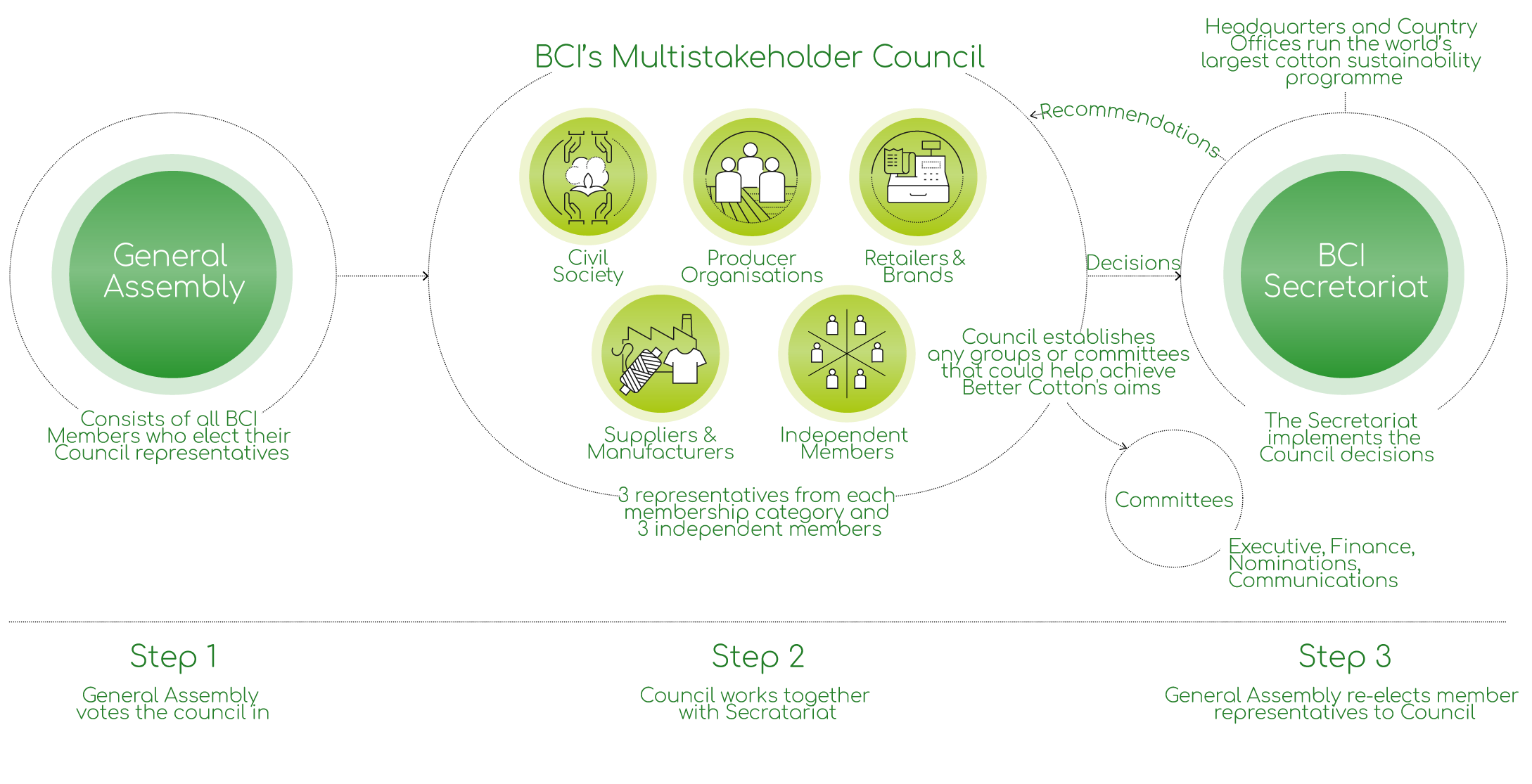 Ultimate authority
The Council drives the organisation, but it is the General Assembly, made up of Better Cotton's 2,100-plus members from across the cotton supply chain and beyond, that is the ultimate authority because it elects the Council.
Day-to-day operations
Implementing policy is the responsibility of a dedicated and global group of Secretariat staff. They are the conduit between Council decision-making and ground-level action.
There are also a number of dedicated committees and working groups that have also been set up to help the joined-up drive towards cotton's sustainable future.
Where do we operate?
The Secretariat has offices in China, India, Pakistan, Switzerland and the UK, as well as staff based in Brazil, Burkina Faso, Kenya, Mali, Mozambique, Netherlands, Sweden, Turkey and the United States.