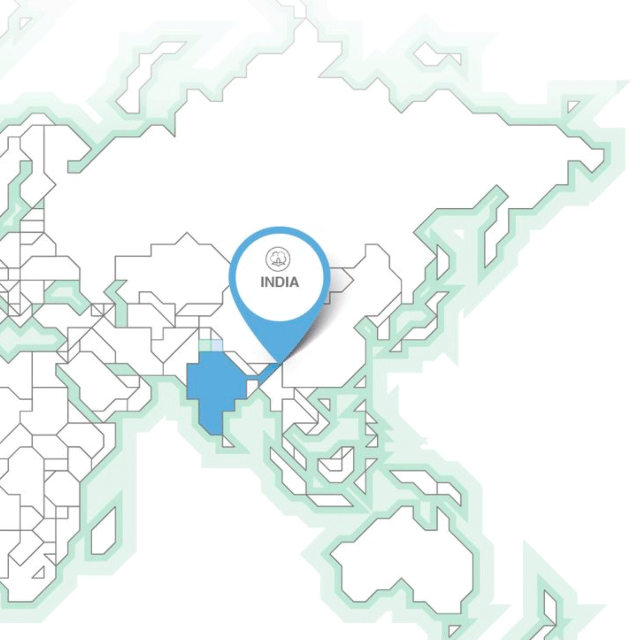 Better Cotton in India
India is the world's second largest producer of cotton after China and cotton is one of the country's most important crops. India has been producing cotton for textiles for thousands of years, and today, some 5.8 million farmers make a living from growing cotton with tens of millions of people working in the cotton industry.
Slide 1
India was one of the first countries to implement the Better Cotton programme, with the first harvest of Better Cotton produced in 2011. It has the largest number of farmers participating in the programme and growing Better Cotton. India also has the largest area under cotton cultivation in the world – over 12 million hectares. However, farmers can face many growing and productivity challenges, and as all Better Cotton Farmers in India are smallholders (farming on less than 20 hectares of land), Better Cotton and our Programme Partners work closely with them to help them secure better yields and fibre quality.
Better Cotton Partners in India
Better Cotton works with 13 Programme Partners in India:
Aga Khan Rural Support Programme India
Ambuja Cement Foundation
Arvind Ltd.
Action for Food Production (AFPRO)
Basil Commodities Pvt. Ltd. (Basil Group)
CottonConnect India
Deshpande Foundation
Development Support Centre
Lupin Human Welfare and Research Foundation
Vardhman Textiles
Spectrum International (SIPL)
Welspun Foundation for Health and Knowledge (WFHK)
WWF India
Which regions grow Better Cotton in India?
Better Cotton is grown in Gujarat, Maharashtra, Punjab, Rajasthan, Telangana and Karnataka.
When is Better Cotton grown in India?
Cotton is sown from May to July and harvested from October to January, depending on the local conditions.
Sustainability challenges
Climate change, water scarcity and poor soil health make cotton-growing a real challenge for India's cotton farmers. Cotton in India also experiences constant pest pressures.
While pink bollworm infestations decreased by 70% in 2018-19 compared to the previous season, pressure from other common pests remained similar to previous years with increased pesticide resistance in some regions, which can have a knock-on effect on yields. Farmers do everything they can to protect their crops, but with a lack of knowledge of best practices in managing pests, they can often use pesticides too regularly or opt for harmful chemicals. This puts their health at risk and damages the environment. That's why Better Cotton and our partners are working hard to help farmers use pesticides more safely and precisely and opt for more sustainable alternatives.
We also help farmers nurture soil health by understanding the best way to use fertilisers and the benefits of rotating crops and to support them in protecting and restoring nature in and around their farms.
Gender inequality and decent work are also central to our work in India. Only around 20% of the people we trained in India in 2018-19 were women.
Also, many cotton workers face poor working conditions, discrimination and low wages, particularly those from underprivileged, rural communities or migrant families. Children, too, may be vulnerable to working in the cotton fields. Working with our Programme Partners, we're constantly stepping up our efforts to provide high-quality training to both men and women in a way that's respectful of cultural traditions. We're also working closely with communities, schools and local authorities to help protect workers' rights, eliminate the risk of child labour and promote the importance of children's education.
Find out more about the outcomes farmers are experiencing by participating in the Better Cotton programme in our latest Farmer Results Report.
Watch our video on how Better Cotton Farmers in India are improving their livelihoods.
Get in touch
Contact our team via the contact form if you'd like to learn more, become a partner or you're a farmer interested in farming Better Cotton.