As key players in apparel and textiles, and in direct contact with consumers, Better Cotton Retailer and Brand Members play a vital role in creating demand for more sustainable cotton. Our more than 300 Retailer and Brand Members are based in 32 countries, and together, they are part of a global movement catalysing change with a shared goal of improving cotton production. In 2022, they sourced 2.6 million tonnes of Better Cotton – a record for Better Cotton and for more sustainable cotton. Better Cotton often forms a major part of a retailer or brand's portfolio of more sustainable cotton. Being part of Better Cotton enables retailers and brands to invest in building farmers' capacity to adopt more sustainable practices, improving lives and livelihoods.
What it means to be a Retailer and Brand Member
Becoming a member is a central part of developing a more sustainable material sourcing strategy, enabling retailers and brands to make strides on credible, responsible sourcing programmes and meet ambitious sustainability targets. In addition to supporting a flourishing global market for more sustainable cotton by sourcing Better Cotton, Retailer and Brand Members' fees support the implementation of Better Cotton Programmes, which offer field-level advice and training on more sustainable practices for farmers.
Members also have the opportunity to influence Better Cotton's future direction by running for a seat on the Better Cotton Council. They play a critical role in raising awareness of the benefits of more sustainable cotton among consumers and sharing the Better Cotton story.
Benefits of membership
Make sustainability progress – Make significant progress on your sustainable materials journey, moving towards sourcing 100% more sustainable cotton, with our support.
Get involved – Take decisive steps towards a more sustainable future for mainstream global cotton production.
Access stable supply – Benefit from a secure supply of Better Cotton with more than 10,000 suppliers and manufacturers participating globally.
Engage suppliers – Engage your suppliers to adopt the Better Cotton programme, providing tailored training for suppliers, with our support.
Make a difference – Invest in supporting farmer capacity building and improving farming community livelihoods.
Have your say – Be part of the Better Cotton Council and/or General Assembly, contributing to the direction of Better Cotton and the future of more sustainable cotton. Retailer and Brand Members hold three seats on the BCI Council.
Share your story – Gain unique access to the Better Cotton On-Product Mark and communications materials to share your Better Cotton story with consumers (eligibility criteria apply).
Further your learning – Benefit from access to members-only webinars, events and training opportunities.
A credible standard – Better Cotton is an ISEAL Code Compliant member. ISEAL Code Compliant designates members who have successfully undergone independent evaluations against the ISEAL Codes of Good Practice in standards-setting, assurance and impact. More information on ISEAL Code Compliant Requirements can be found here.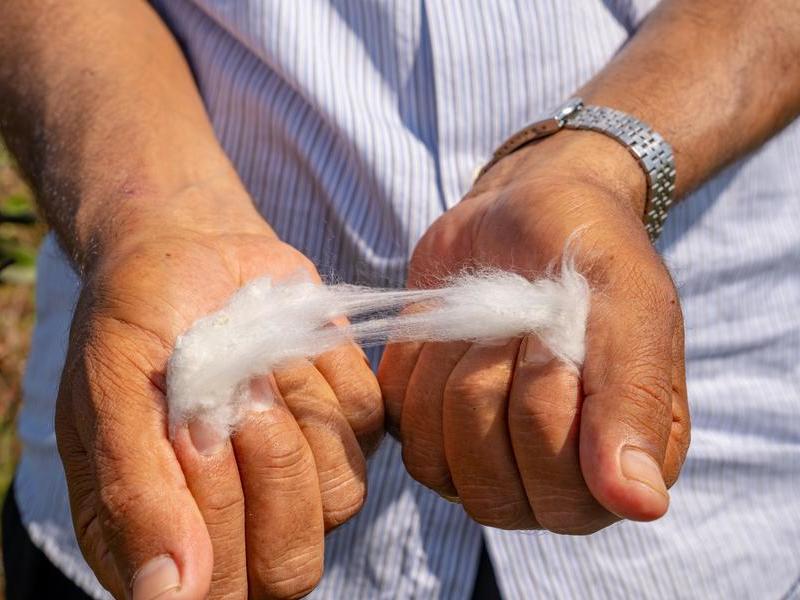 Who can join as a Retailer and Brand Member
Apparel and home goods companies, selling cotton-based goods directly to consumers.
Travel and leisure companies, using cotton-based goods as part of the services they provide.
Useful resources for Retailer and Brand Members
How to become a member

To apply for Better Cotton membership, simply complete an application form for your category. Download the application form, or email your request to: [email protected].

Application process:

1.Send us your application form with the requested supporting information, including your annual cotton lint consumption and company registration documents. Learn more about how to calculate your annual cotton lint consumption here.

2. We receive and acknowledge receipt of your application form and check that it is complete.

3. We carry out due diligence research, to ensure there are no outstanding issues that can create reputational risk for Better Cotton.

4. We collate and analyse the results, and provide the Better Cotton Executive Group with a recommendation for approval.

5. The Better Cotton Executive Group reviews the application and provides a final approval decision.

6. We send you an invoice for fees, and you are listed on the Member Only section of our website for Better Cotton Members, under New Members' Consultation.

7. On payment of your membership invoice you become a member-in-consultation for 12 weeks during which time you have full access to all membership benefits.

8. If no issues arise during member consultation, you are a member of Better Cotton; we will communicate with you in case any issues are raised during consultation.

9. If your membership consultation results in membership being revoked, all fees paid to Better Cotton Initiative will be refunded.
Interested in becoming a member? Apply below, or get in touch with our team at [email protected].
Better Cotton Membership Application Form Retailers Brands
Download