If you'd like to be involved in the world's largest sustainable cotton initiative but you're not directly involved in buying or supplying cotton, there's still a chance for you to be part of the Better Cotton community as an Associate Member. In this way, you can have your say, represent your interests, network with global fashion and textile players, and contribute directly to improving our sustainability standard. We currently work with 17 Associate Members in nine countries.
What it means to be an Associate Member
Associate Members are integrated into our community and have access to all Better Cotton activities and networking opportunities, together with all the data and information we have on the benefits of farming Better Cotton. You can also help us strengthen our sustainability standard. The only difference to other types of membership is that Associate Members don't take part in the Better Cotton Council. They do, however, have plenty of opportunities to partner with Better Cotton stakeholders to advance our mission.
Benefits of membership
Champion sustainability – Help lead the way on sustainability within your sector, highlighting best practice in sustainable agriculture.
Network – Be part of a mission-focused community, with plenty of opportunities to network with global brands and retailers and their suppliers and manufacturers.
Learn – Gain access to members-only content, events and networking, and webinars published on the Better Cotton website.
Share – Represent your mission at Better Cotton's various forums, which include webinars, workshops and conferences.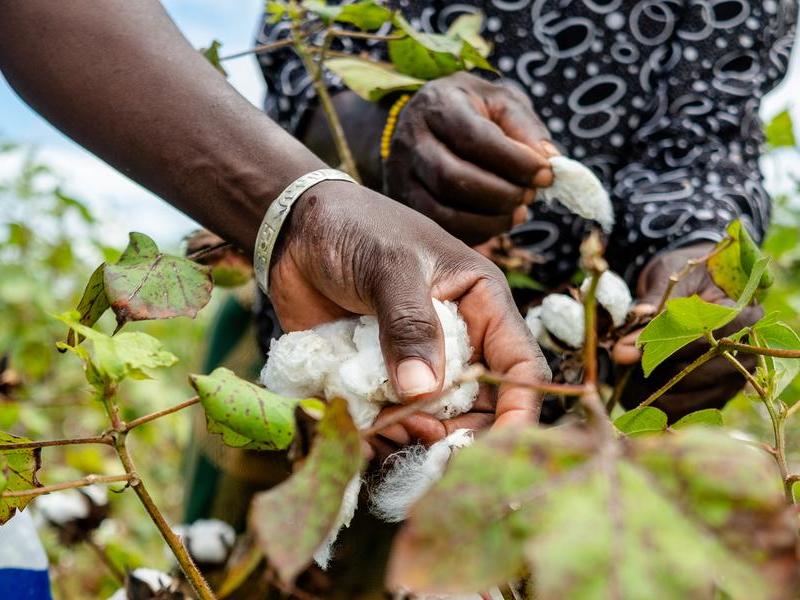 Who can join as an Associate Member
Better Cotton 's Associate Members are typically organisations supporting the cotton supply chain or representing our brand, retailer, supplier or manufacturer members, such as the Sustainable Apparel Coalition (SAC). Many other types of organisations join as Associate Members, too. These might be organisations directly involved in supporting the Better Cotton supply chain, such as Cotton Connect or the Cotton Egypt Association. They could equally be development finance organisations or platforms convening people to advance sustainable development.
Useful resources for Associate Members
How to become a member

To apply for Better Cotton membership, simply complete an application form for your category. Download the application form, or email your request to: [email protected].

Application process:

1. Send us your application form with the requested supporting information, including your annual income.

2. We receive and acknowledge receipt of your application form and check that it is complete.

3. We carry out due diligence research, to ensure there are no outstanding issues that can create reputational risk for Better Cotton.

4. We collate and analyse the results, and provide the Better Cotton Executive Group with a recommendation for approval.

5. The Better Cotton Executive Group reviews the application and provides a final approval decision.

6. We send you an invoice for fees, and you are listed on the Member Only section of our website for Better Cotton Members, under New Members' Consultation.

7. On payment of your membership invoice you become a member-in-consultation for 12 weeks during which time you have full access to all membership benefits.

8. If no issues arise during member consultation, you are a member of Better Cotton; we will communicate with you in case any issues are raised during consultation.

9. If your membership consultation results in membership being revoked, all fees paid to Better Cotton Initiative will be refunded.
Interested in becoming a member? Apply below, or get in touch with our team at [email protected].
Better Cotton Membership Application Form Associate Members
Download