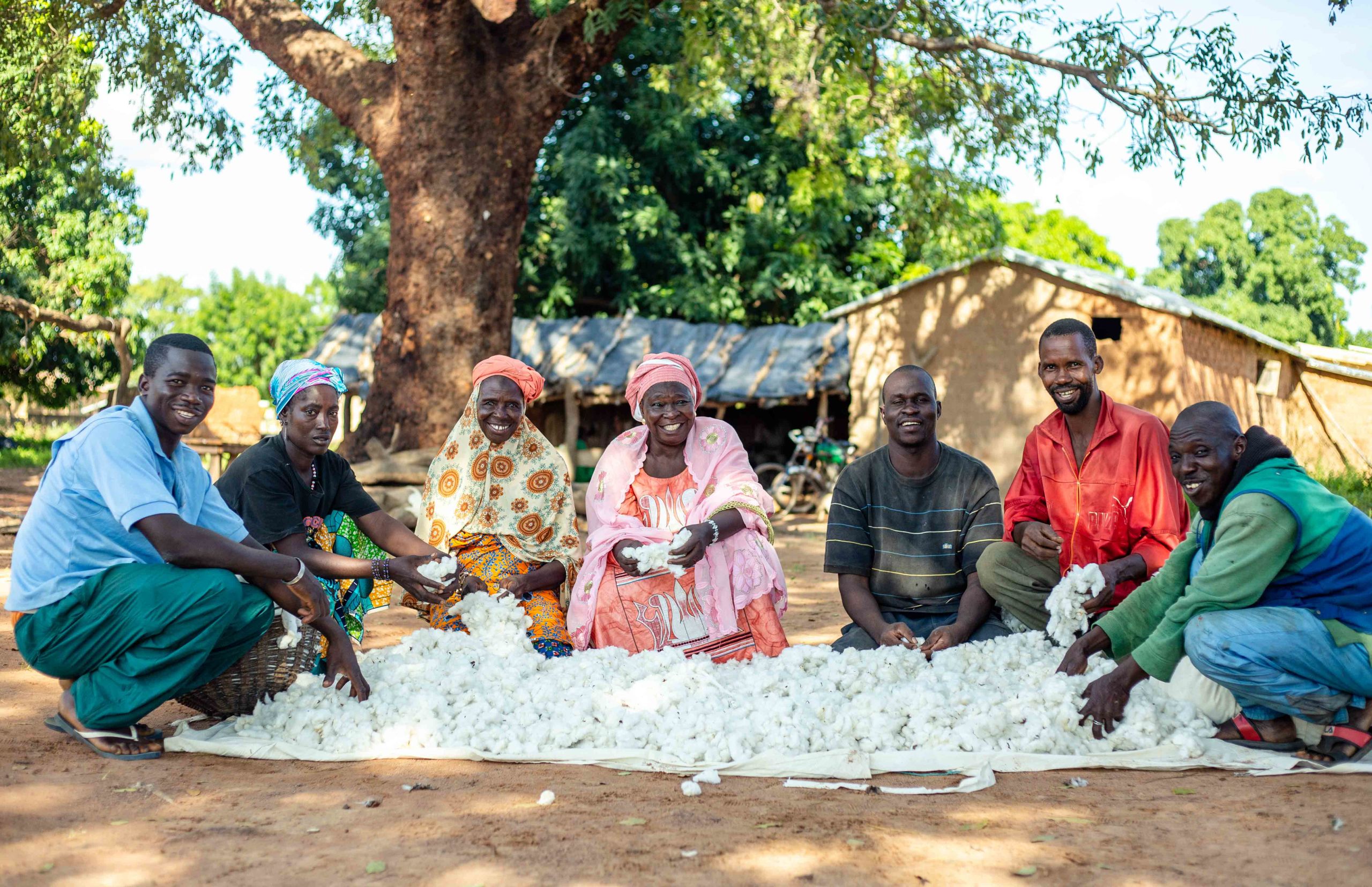 The founding premise of Better Cotton is that a healthy sustainable future for cotton and the people that farm it is in the interests of everyone connected with it.
250 million people's livelihoods depend on cotton in the production stages alone. There are important stakeholders throughout the length of its supply chain.
That's why today Better Cotton has more than 2,500 members, reflecting the breadth and diversity of the sector. By joining they have become members of a global community that understands the mutual benefits of sustainable cotton farming. The moment you join, you become part of this too.
Pick the membership category that's right for you
Ours isn't just a commodity, it's a movement. Membership is for everyone who cares about the sustainable future of cotton.
Better Cotton Membership Options for the Supply Chain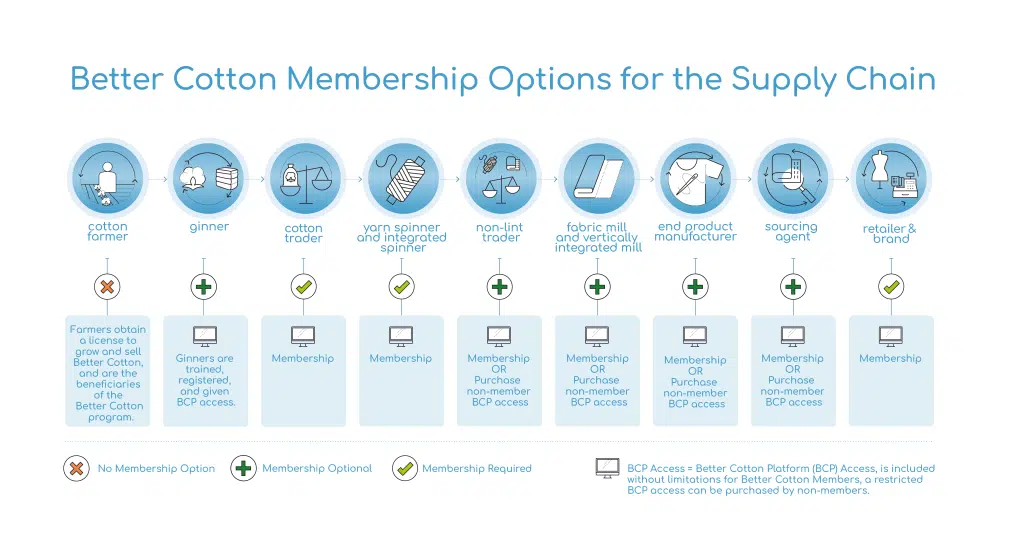 *In line with our values, smallholders and medium-sized farms are never required to become Better Cotton Members and pay fees; they can simply become licensed Better Cotton Farmers.