This is Better Cotton's agenda for change for the better. The 2030 Strategy sets the direction of our ten-year plan to make cotton better for the farmers who produce it and for all those who have a stake in the future of the sector.
---
Today almost a quarter of the world's cotton is produced under the Better Cotton Standard, and 2.4 million cotton farmers have been trained in sustainable farming practices and are licensed to grow Better Cotton. Our vision of a sustainable world, where cotton farmers and workers know how to cope – with climate change, threats to the environment and even global pandemics – seems within reach. A new generation of cotton farming communities will be able to make a decent living, have a strong voice in the supply chain and meet growing consumer demand for more sustainable cotton. In December 2021, we launched our ambitious 2030 Strategy, along with the first of five impact targets.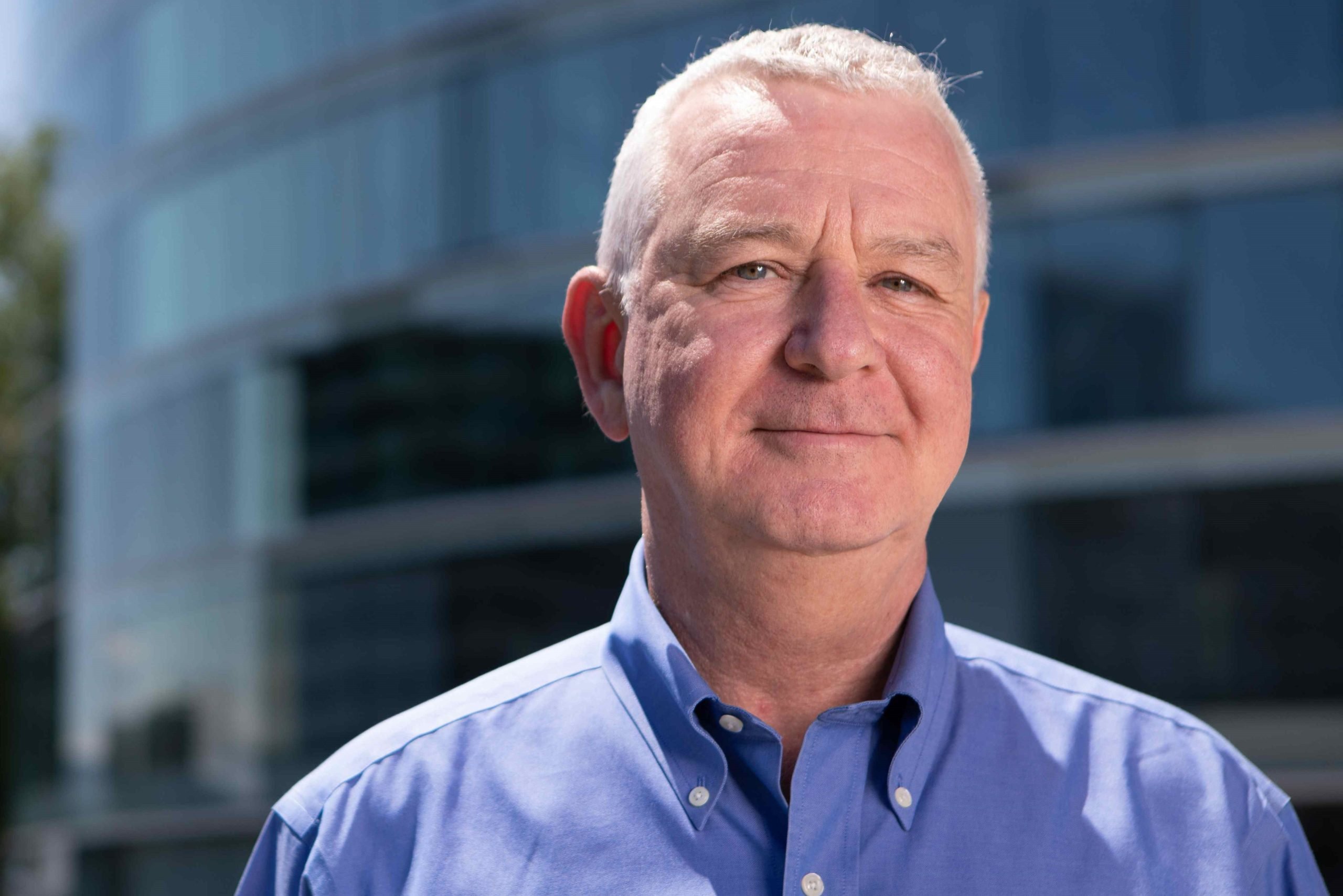 Alongside our 2030 Strategy, we are proud to launch our first ever Climate Change Mitigation Target. By 2030, we aim to reduce greenhouse gas emissions per tonne of Better Cotton produced by 50%.

Alan McClay, CEO, Better Cotton
---
---
Our Strategic Aims
How do we aim to make this vision a reality?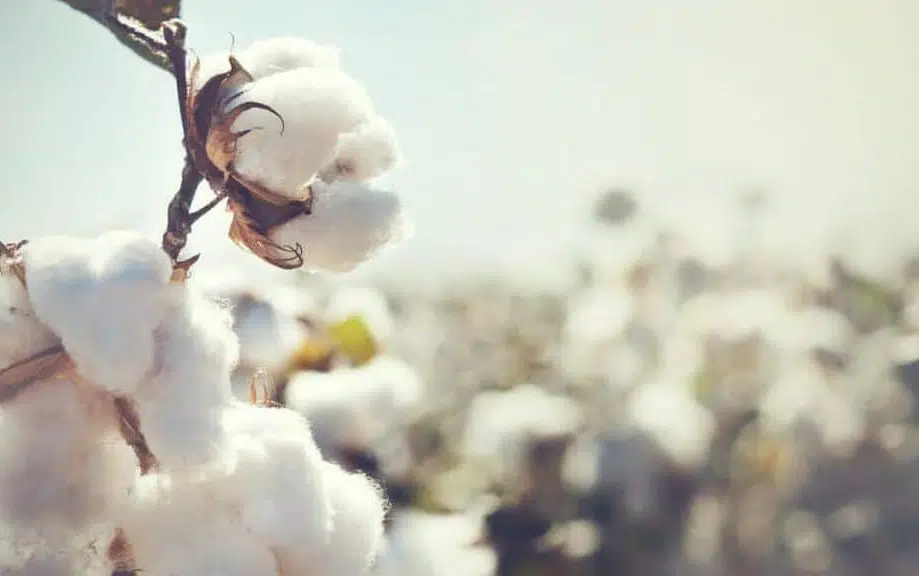 We will embed sustainable farming practices and policies
The training that our field-level partners deliver is central to our innovative approach to farming. It will actively promote soil health, water stewardship, carbon capture and biodiversity. We will encourage governments, agricultural extension services and regulators to be part of the journey.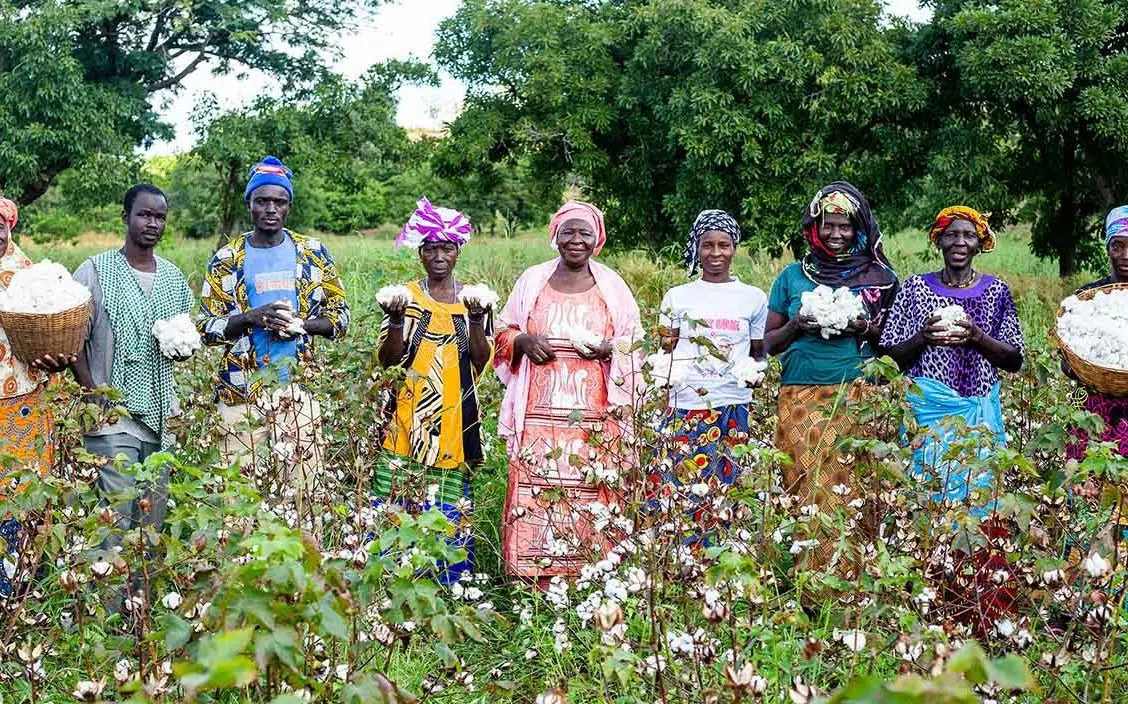 We will enhance well-being and economic development
We want cotton farming to be economically viable, especially for smallholders. Better farming practices are not just about better soil and better crops. They mean living wages, decent working conditions, access to grievance and remediation channels, gender empowerment and the end of forced labour. Whole farming communities must benefit.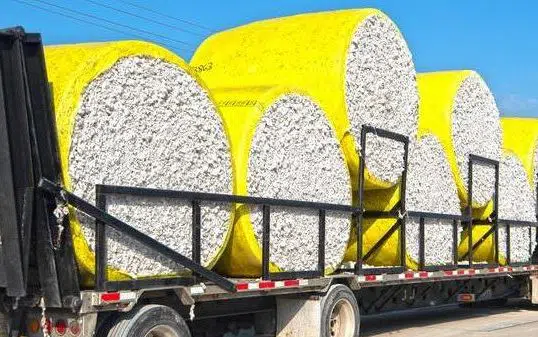 We will drive global demand for sustainable cotton
We will encourage suppliers, manufacturers, retailers and brands to source Better Cotton. We will do everything we can to give farming communities more and more market access for their in-demand crop. We will build awareness, interest and preference for Better Cotton among consumers.
---
Impact targets
The 2030 Strategy consists of five new impact target areas to measure and report on. Impact targets in each of these areas will provide metrics to ensure greater demonstrable impact and progressive, measurable change at the field level by 2030. These new commitments align with the 2030 Sustainable Development Goals and build on the agreements reached at COP26 to reach actionable climate mitigation outcomes for cotton farming communities.
In December 2021, we launched our first-ever Climate Change Mitigation Target, which has been set to reduce greenhouse gas emissions per tonne of Better Cotton produced by 50% by 2030. The four additional impact targets – soil health, pesticide use, smallholder livelihoods and women's empowerment – will be announced in the first half of 2023.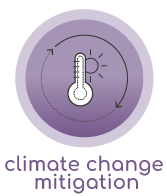 Climate change mitigation
Reduce GHG emissions in cotton production and equip farmers to contribute to solutions that tackle the climate crisis.
Target: By 2030, we aim to reduce greenhouse gas emissions per tonne of Better Cotton produced by 50%.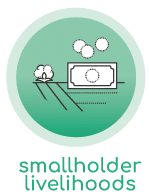 Smallholder livelihoods
Make a positive contribution to the eradication of farmer poverty by improving the resilience of farmers and farm workers to the effects of climate change, as well as fluctuations in the global cotton trade and the COVID pandemic.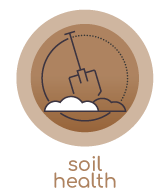 Soil health
Improve soil health to increase the environment's resilience to climate change while enhancing productivity and positively affecting farmer income.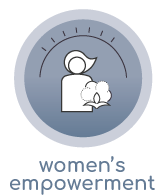 Women's empowerment
Reduce gender inequality and discrimination while better recognising and learning from women's expertise and potential to accelerate impact across a range of pressing environmental, social and economic challenges.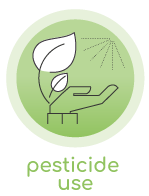 Pesticide use
Reduce the volume and toxicity of pesticides used in order to benefit human health and farmer incomes, as well as reduce soil and water pollution caused by pesticide run-off. This is alongside a renewed emphasis on increasing the adoption of Integrated Pest Management practices.
Learn more about Better Cotton, pesticides and crop protection.
These progressive new metrics will allow better measurement across five key areas to ensure greater lasting economic, environmental, and social benefits at farm level for cotton growing communities.