Better Cotton supports 2.9 million farmers in 26 countries in adopting more sustainable practices. This requires ongoing financial investment and robust funding streams.
To achieve this, we have a unique funding model in place and raise funds from three main sources:

1. The Better Cotton Platform and Membership fees
2. The Volume Based Fee (VBF) from brand and retailer members
3. Grant-making foundations and institutional donors
Due to our diversified funding streams, commitment from over 2,500 members and our growing membership team, we've built a sustainable model, allowing Better Cotton to train 2.9 million cotton farmers in 26 countries.  
Stream 1: The Better Cotton Platform and Membership fees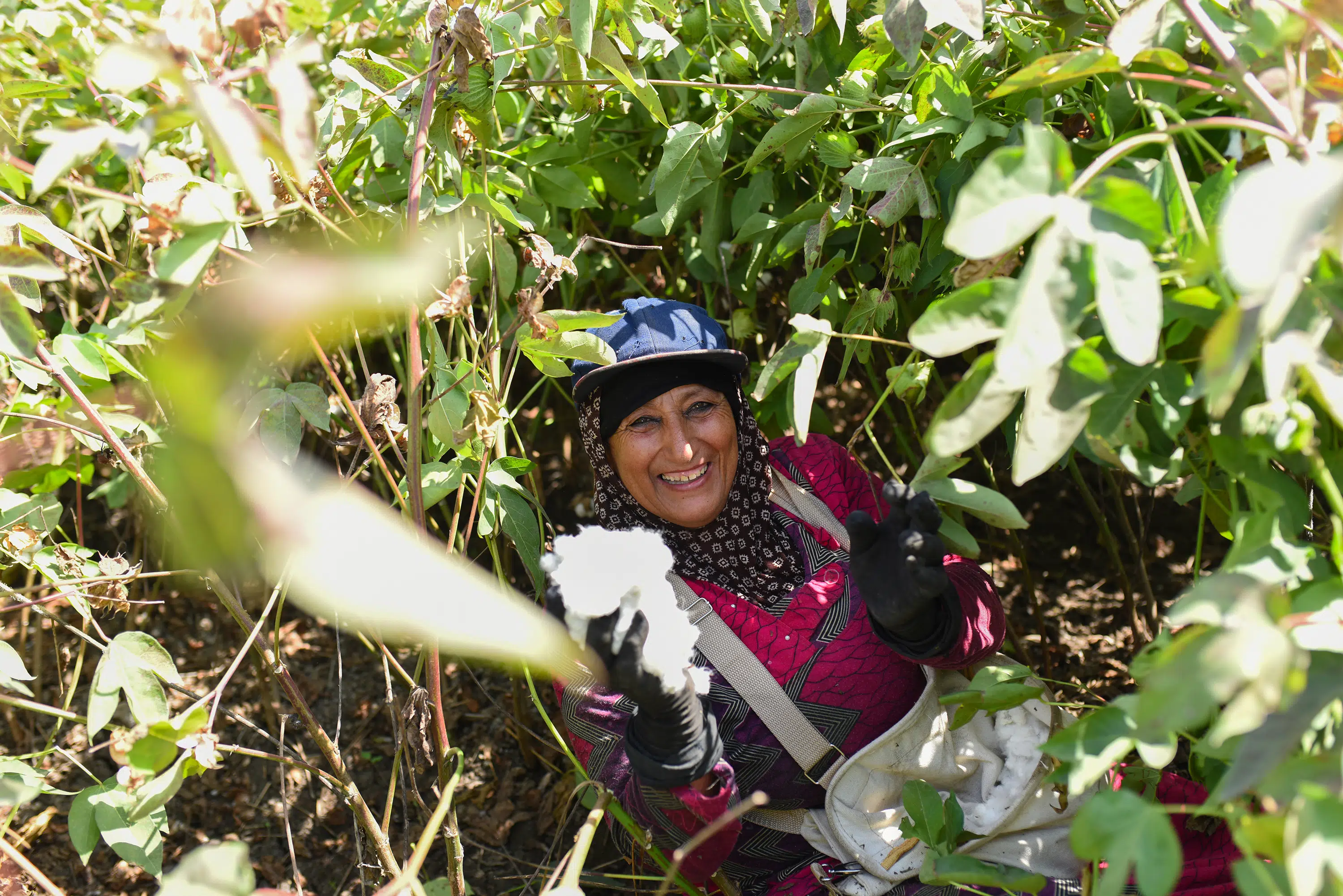 PUBLIC-PRIVATE COLLECTIVE EFFORT
We fundraise with donors to research & pilot innovative approaches supporting local operations – we scale through our Membership to reach cotton farmers globally.
Better Cotton receives significant funding from our members. Our 2,400 plus members pay fees to record the volume of cotton sourced as 'Better Cotton' and our 'non–member' suppliers pay service fees to access our platform.
Better Cotton Platform and Membership fees are our primary source of unrestricted income – they cover our operation and administrative costs. They also allow us to provide services to our members, maintain strong governance, uphold the integrity of the standard system, and encourage brands, retailers, and other market players to buy more Better Cotton.
Stream 2: The Volume Based Fee (VBF)
Better Cotton Members who are Retailers and Brands pay a Volume Based Fee (VBF) in addition to the Membership fees. This fee is calculated based on the total Better Cotton Claims Units (BCCUs) recorded in the Better Cotton Platform sourced by the Retailer and Brand Members.
VBF fees are our largest source of income and are transferred directly into our Growth and Innovation Fund ( GIF) to support our famers in the field. Funds from the GIF support our programme partners to deliver capacity building assurance training to Better Cotton farmers. Participation in our programme is free for smallholder farmers around the world, including verification and assurance. Large farms who participate contribute towards the cost of verification, while training and capacity building is free.
We also leverage funds from this stream to invest in innovative projects that will improve impact and address farmer priorities not covered by our current capacity building programmes.
Stream 3: Grant-making foundations and institutional donors
We have formed strong partnerships with grant – making foundations and institutional donors. Support from donors incentivises Better Cotton to pilot new and innovative ideas that the fees from our retailers and brands do not cover alone. Grant funding has allowed Better Cotton to develop new country start-ups –such as our Uzbekistan programme, assisted us in developing a new claims framework to increase the transparency of our supply chains and encouraged us to pilot payment for ecosystem projects – mitigating climate change and creating additional income for our farmers.
Funding for the Future – what we are looking for?
New partnerships are paramount to our success in achieving our 2030 targets and the SDG goals. Most of the funding for field-level activities currently comes from Retailer and Brand Members. Moving forward we aim to become less dependent on volume-based fees and involve other actors to ensure broad ownership of the progress and success being made. To truly transform the sector, greater levels of investment are necessary – we aim to leverage the VBF to create a multiplier effect by layering on other funding streams.
We are looking for further philanthropic funding, government funding and impact investment to better support farmers and meet their needs in a rapidly changing word. We require this funding to continue engaging and training Better Cotton farmers in the field – increasing the amount of certified Better Cotton and achieving our 2030 impact targets. Learn more below about how you can get involved and achieve the SDGs at scale.
Get involved