The challenges with producing and sourcing raw materials, including cotton, are complex and they cannot be addressed by single actors. Partnerships are crucial in order to create transformation and develop systems which are inclusive, fair and sustainable.
C&A Foundation is a corporate foundation created to transform the fashion industry. Anita Chester is Head of Sustainable Raw Materials at C&A Foundation and leads the development and implementation of the foundation's sustainable raw materials strategy. We spoke with Anita (pictured below upper left) about the power of collaboration when driving a sector towards sustainability.
What are the biggest social and environmental challenges associated with sourcing raw materials from C&A Foundation's perspective?
The fashion system is part of a larger economic system that is facing an unprecedented crisis ­Рfrom climate change to rising inequality.There are many pressing challenges to address. In raw materials sourcing, we see visible signs of value which is not shared; many producers live in poverty, the work of women is often not recognised or rewarded, and raw materials are not regenerative. At C&A Foundation, our mission is to inspire belief in the sector that fashion can be a force for good. Our work encompasses sustainable materials, labour rights and the circular economy.
C&A Foundation became a member of BCI in 2016 – can you tell us more about the decision to partner with and become a member of BCI?
C&A Foundation was launched in 2014. Our initial programme focused on organic cotton; however, we were working with just 1% of the cotton sector. We realised that if we were really going to support and drive change, we needed to expand our programmes. We joined BCI as it presented an opportunity to support change at scale. Today, approximately 20% of cotton is produced using more sustainable practices, and BCI plays a major part in that as cotton produced to the Better Cotton Standard accounts for 19% of global cotton production.
Over the past three years, C&A Foundation has provided funding to help BCI develop its approach to promoting gender equality in cotton-producing regions and run pilot projects focused on water stewardship, land use and biodiversity. Looking to the future, if cotton production is likely to suffer as a result of rising temperatures, decreasing soil moisture and unpredictable weather conditions, it is important for the Better Cotton Standard to grow from strength to strength.
One critique directed at those working in the sustainable cotton space is that there is duplication of efforts amongst different initiatives. How would you respond to that?
A siloed approach is inefficient. If the cotton sector is to change, all stakeholders, especially standard-holding bodies, have to work together. This is exactly why C&A Foundation co-funded Cotton2040 – a multi-stakeholder initiative created to significantly increase the use of more sustainable cotton internationally. The first output of Cotton2040 was the CottonUp Guide, which is a collaborative effort from all cotton sustainability standards to share their knowledge for varied stakeholders about how to get started. Cotton 2040 also attempts to harmonise the work of the standards by collaboratively developing a common language about impacts.
What do you see as the biggest opportunity to improve cotton production in the coming years?
I think the biggest opportunity for cotton producers, and anyone associated with production, is to increase the heath of the soil. Soil is a large carbon sink and affords great opportunity for producers to increase their yields. We get descriptive in how we talk about sustainable cotton, but across standards not enough focus is being placed on soil, and it is critical.
How can retailers and brands play a part in driving sustainability in raw materials sourcing?
There are many approaches retailers, and brands can take. They can increase their uptake of more sustainably produced materials, embed sustainable materials sourcing into their core business practices ­Рrather than viewing it as a "nice to have' managed by sustainability departments, publish public targets and commitments, sign up to industry initiatives and incentivise producers. Taking natural capital into account when looking at business models will also become increasingly more important as they look to the future.
What is most important for BCI to think about as we look at the next 10 years and develop our 2030 strategy?
For production systems to become sustainable, it's hard to look at one single commodity. We need to look holistically. It would be great to see BCI's model being used across commodities ­РI think the impact could be significant. For example, water management cannot be addressed on a farm by farm or crop by crop basis. It needs to be a collaborative, regional approach. As the world is changing and moving, business models will have to move from ownership as the norm, and BCI needs to keep these evolving business models in mind as it develops its strategy.
We're proud to support BCI in its mission to drive a major shift in the cotton system. However, this is just the beginning, and we look forward to supporting BCI in its journey.
Find out more about C&A Foundation.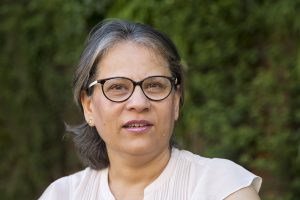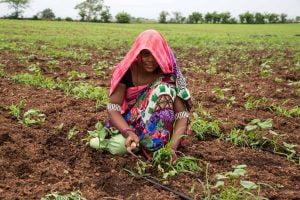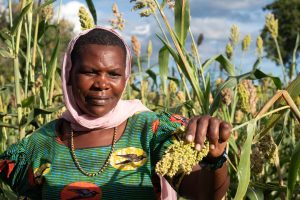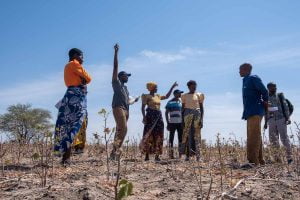 Image credits: ©Dinesh Khanna | C&A Foundation, 2019.