SDG 5: Achieve gender equality and empower all women and girls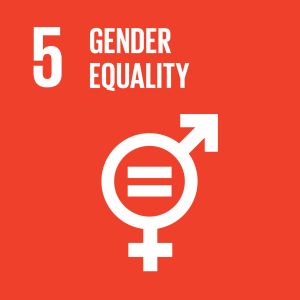 Equality and empowerment includes freedom from discrimination and violence. It also includes making sure women have their equal share of leadership opportunities and responsibilities, as well as property ownership and other concrete reflections of power in society.
Gender discrimination remains one of the greatest challenges to workplace equality in the cotton sector, partly as a result of pre-existing social attitudes and beliefs about gender roles. The Better Cotton Standard provides a clear position on gender equality, which is aligned with the International Labour Organisation (ILO) Decent Work agenda requirements on gender.
How BCI Contributes to SDG 5
Gender equality forms an intrinsic part of the ILO's Decent Work Agenda and is featured throughout Principle Six of the Better Cotton Principles and Criteria: Decent Work. The ILO's approach to gender equality addresses access to employment, social protection, social dialogue, and principles and rights.
BCI's Decent Work Core Indicators state that equal wages are paid to workers who perform the same job, irrespective of gender (Core Indicator 6.5.1) and that the Producer (BCI licence holders) reports annual data on number of BCI Farmers and workers trained by gender, topic and methodology (Core Indicator 7.2.3).
BCI focuses on women's inclusion in training and measures the number of female farmers and farm workers trained on key agricultural topics compared to male farmers and farm workers. Training topics includes pesticide management and health and safety. For example, in China 35% of farmers trained on health and safety and other social issues were women. Farmer Results 2016-17.
With funding from the C&A Foundation, BCI appointed two consultants in 2018 to help define BCI's strategic approach to promoting gender equality in cotton-producing regions.
IDH, the Sustainable Trade Initiative, together with BCI's Implementing Partners in India, organised a 25-part workshop series on gender sensitising, which focused on gender equality, inclusivity and diversity.
Stories from the Field