SDG 4: Ensure inclusive and equitable quality education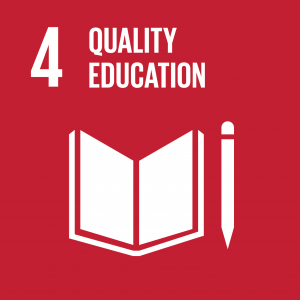 The targets for SDG 4 cover the need for access to university-level education, vocational training, and entrepreneurship skills, and they pay special attention to issues of equity. This goal also includes the promotion of education for sustainable development.
BCI facilitates training and capacity building for cotton farmers around the world. Through the BCI Programme, farmers receive education and training on agricultural best practice, addressing social, environmental and economic factors. In the 2016-17 cotton season, BCI and its Implementing Partners reached and trained 1.6 million cotton farmers in 23 countries. BCI also encourages cross-country knowledge sharing and learning.
How BCI Contributes to SDG 4
In 2016-17, BCI and its 59 Implementing Partners trained 1.6 million cotton farmers on sustainable agricultural practices (1.3 million were licensed by BCI). By 2020 BCI aims to train 5 million farmers annually.
Training focuses on encouraging farmers to adopt agricultural best practice techniques, in line with the Better Cotton Principles and Criteria.
BCI Farmers also receive training on child labour, gender equality, health and safety, labour and other social issues.
We are working to better connect all BCI Implementing Partners worldwide through using common training materials and communications tools, and by providing a catalogue of Better Cotton National Guidance Material in multiple languages. These are materials that have been shared by BCI Implementing Partners in order to promote knowledge exchange, enable efficiencies and avoid 'reinventing the wheel'.
In 2018 BCI and the Department of Foreign Affairs and Trade (DFAT) Australia facilitated a knowledge exchange between Australian and Pakistani farmers.
Story from the Field