SDG 3: Ensure healthy lives and promote well-being for all at all ages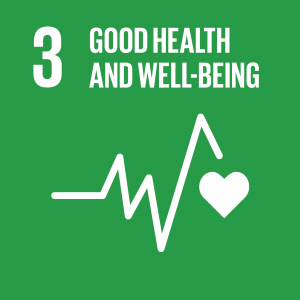 This goal includes a comprehensive agenda for tackling a wide range of global health challenges. SDG 3 also calls for achieving 'universal health coverage'; reducing illness and death caused by pollution; and increasing the global health workforce, especially in the world's poorer countries.
Through the implementation of the Better Cotton Standard, BCI works with partners to help cotton farmers reduce and eliminate the use of hazardous chemicals in cotton production; adopt alternative methods of crop protection, such as integrated pest management; and become knowledgeable about safe practices, including the use of personal protective equipment. Better Cotton Principles One, Two and Four address the use of chemicals, and water and soil contamination.
How BCI Contributes to SDG 3
Through Better Cotton Principle One: Crop Protection, BCI Farmers minimise the harmful impact of crop protection practices. Criterion 1.4 states that Producers (BCI licence holders) must phase out the use of any pesticide active ingredients and formulations that are known or presumed to be extremely or highly hazardous. Core Indicator 1.7.2 states that minimum personal protective equipment is worn while preparing and applying pesticides, which includes protection of body parts from dermal absorption, ingestion and inhalation.
Farmer Results 2016-17 reveal that BCI Farmers in China, India, Pakistan, Tajikistan and Turkey used fewer pesticides than Comparison Farmers. For example, BCI Farmers in Pakistan used 20% less pesticide than Comparison Farmers. Farmer Results 2016-17.
Better Cotton Principle Two: Water Stewardship, ensures BCI Farmers manage and optimise pesticide application rates to maximise effectiveness while reducing the amounts that may run off or leach into fresh water bodies.
BCI encourages the adoption of integrated pest management and places an emphasis on the use of pest control techniques other than pesticide application, in order to reduce reliance on pesticides.
Story from the Field