SDG 2: End hunger, achieve food security and promote sustainable agriculture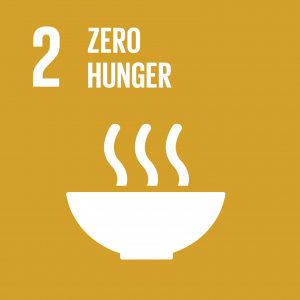 Ending hunger also includes ending malnutrition, protecting smallholder farmers, and changing farming itself so that agriculture and ecosystems can co-exist. It also means protecting the genetic diversity of the crops we grow, while investing in research to make farming more productive, especially in developing countries.
BCI recognises that the primary focus of SDG 2 is food agriculture, however, sustainable agricultural practices are also highly relevant to non-food crops. The Better Cotton Principles and Criteria are strongly aligned with the targets of SDG 2 and exist to help cotton farmers implement sustainable agricultural practices that reduce their inputs, improve their yields and productivity, while also enhancing biodiversity.
How BCI Contributes to SDG 2
The Better Cotton Standard System is a holistic approach to sustainable cotton production which covers all three pillars of sustainability: environmental, social and economic. Farmers receive training on how to produce cotton in a way that is better for themselves, their communities and the environment.
Farmer Results 2016-17 show the social, environmental and economic outcomes achieved by BCI Farmers implementing sustainable agricultural practices – from reduced pesticide use to improved knowledge of child labour issues. Farmer Results 2016-17.
Story from the Field