SDG 13: Take urgent action to combat climate change and its impacts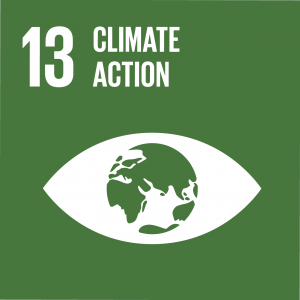 Climate change is increasing the frequency and intensity of extreme weather events such as heat waves, droughts, floods and tropical cyclones, aggravating water management problems, reducing agricultural production and food security, increasing health risks, damaging critical infrastructure and interrupting the provision of basic services such water and sanitation, education, energy and transport.
Cotton farmers are likely to suffer complex, localised impacts of climate change. Climate change mitigation and adaptation is embedded within the Better Cotton Principles and Criteria, and BCI's Implementing Partners work with farmers to enhance and sustainably manage biodiversity, which is critical to addressing climate change.
How BCI Contributes to SDG 13
Climate change mitigation practices are embedded into the Better Cotton Principles and Criteria and include the following: managing soil, water, energy, nutrients, tillage, inputs and residues more sustainably; improving agronomic and Integrated Pest Management practices; and enhancing the sequestration of carbon in soils.
Adaptation strategies are also embedded into the Better Cotton Principles and Criteria. These strategies include technical measures such as changing the intensification of production; alternative tillage and irrigation; socio-economic measures such as improved access to finance and insurance; organisation of producers and partnerships in the supply chain, and ultimately diversifying crops and/or livelihoods.
Through Better Cotton Principle Four: Biodiversity Enhancement and Land Use, BCI Farmers are trained on techniques to manage cotton production areas so that these areas are more resilient, can more readily adapt to climate change and provide a wide range of social, environmental and economic benefits.
Find out more about BCI's approach to climate change mitigation and adaptation in the Better Cotton Principles and Criteria (pages 152-153).
Story from the Field