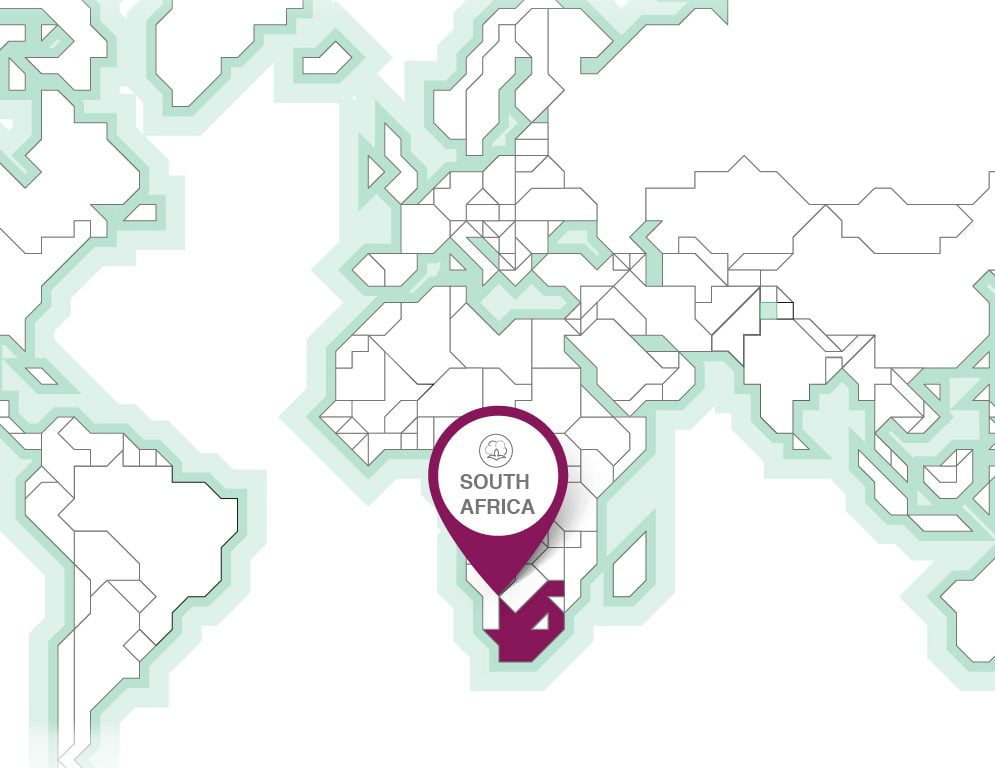 Better Cotton in South Africa
Cotton production began in South Africa's Western Cape as early as 1690. It has become a prominent crop for planting because of its hardiness and profitability, and today, cotton is grown in five main provinces: Kwa-Zulu Natal, Limpopo, Mpumalanga, Northern Cape and North West.
Slide 1
The first Better Cotton harvest took place in South Africa in 2016, and Better Cotton is currently grown in the subtropical highlands of the Loskop area, at the West of the KwaZulu-Natal province on a mix of smallholder, medium and large farms. Through our on-the-ground partner, we seek to support large farms in adopting advanced farming technologies, while building smallholders' capacity and helping them gain access to vital funding and inputs.
Better Cotton Partner in South Africa
Cotton South Africa is our Implementing Partner in South Africa.
This non-profit serves as an umbrella organisation for all of the stakeholders in South Africa's cotton industry, including farmers, companies and government agencies. Cotton South Africa is responsible for stimulating and supporting the production and use of cotton, acting as an industry forum and enhancing the marketability of cotton through research and training.
Which regions grow Better Cotton in South Africa?
Today, cotton is grown in five main provinces: Kwa-Zulu Natal, Limpopo, Mpumalanga, Northern Cape and North West.
When is Better Cotton grown in South Africa?
In South Africa, cotton is planted during October and harvested from April to July.
Sustainability challenges
Climate change is putting pressure on the water supply in South Africa, leaving farmers to contend with yearly droughts, especially in the Northern Cape. This is particularly challenging for the country's cotton sector, and especially smallholder cotton farmers, who may lack the knowledge and expertise to address these issues. Currently, there is limited government funding and support for cotton production that could help.
To address these challenges, Cotton South Africa is providing training to Better Cotton Farmers across the country, helping them adopt more sustainable practices like more efficient irrigation methods and use of natural pesticides. They are also helping large farms take advantage of precision agriculture tools (including satellite data, remote sensing devices and data collection technologies) to help them identify risks and optimise farm management, while establishing a formal training programme for smallholder cotton farmers.
Find out more about the outcomes farmers are experiencing by participating in the Better Cotton programme in our latest Farmer Results Report.
Get in touch
Contact our team via the contact form if you'd like to learn more, become a partner or you're a farmer interested in farming Better Cotton.