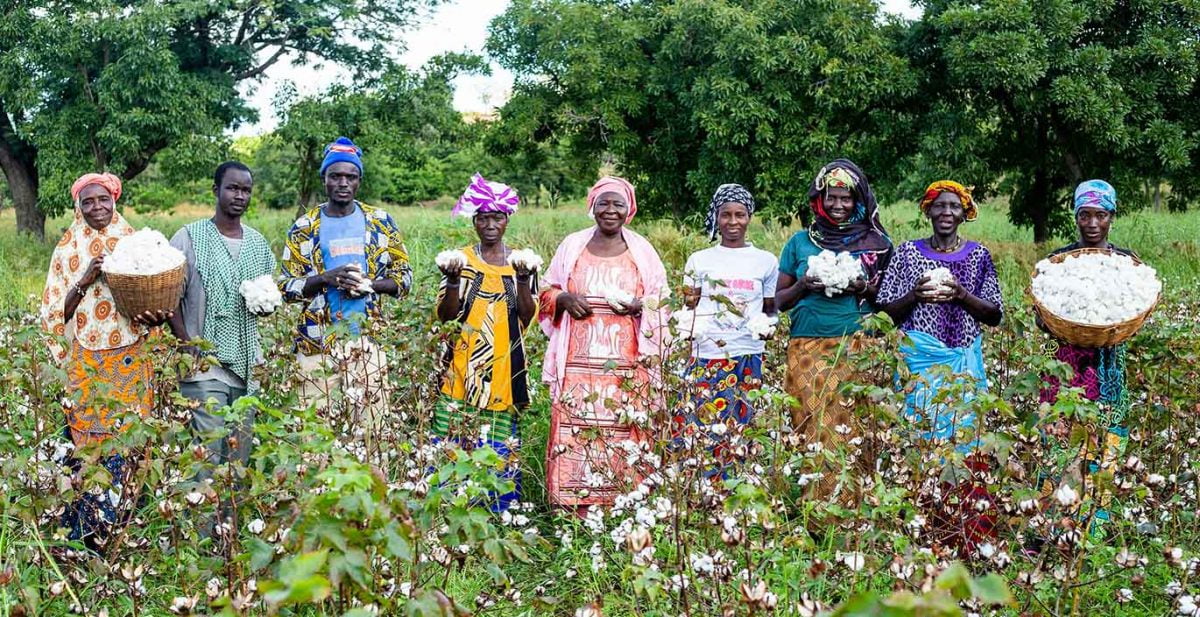 Gender equality remains a pressing challenge globally. At Better Cotton, we know that a more sustainable future can only be achieved when all genders have equal rights and opportunities, which is why we are taking action to progress gender equality through our programmes and within the cotton industry.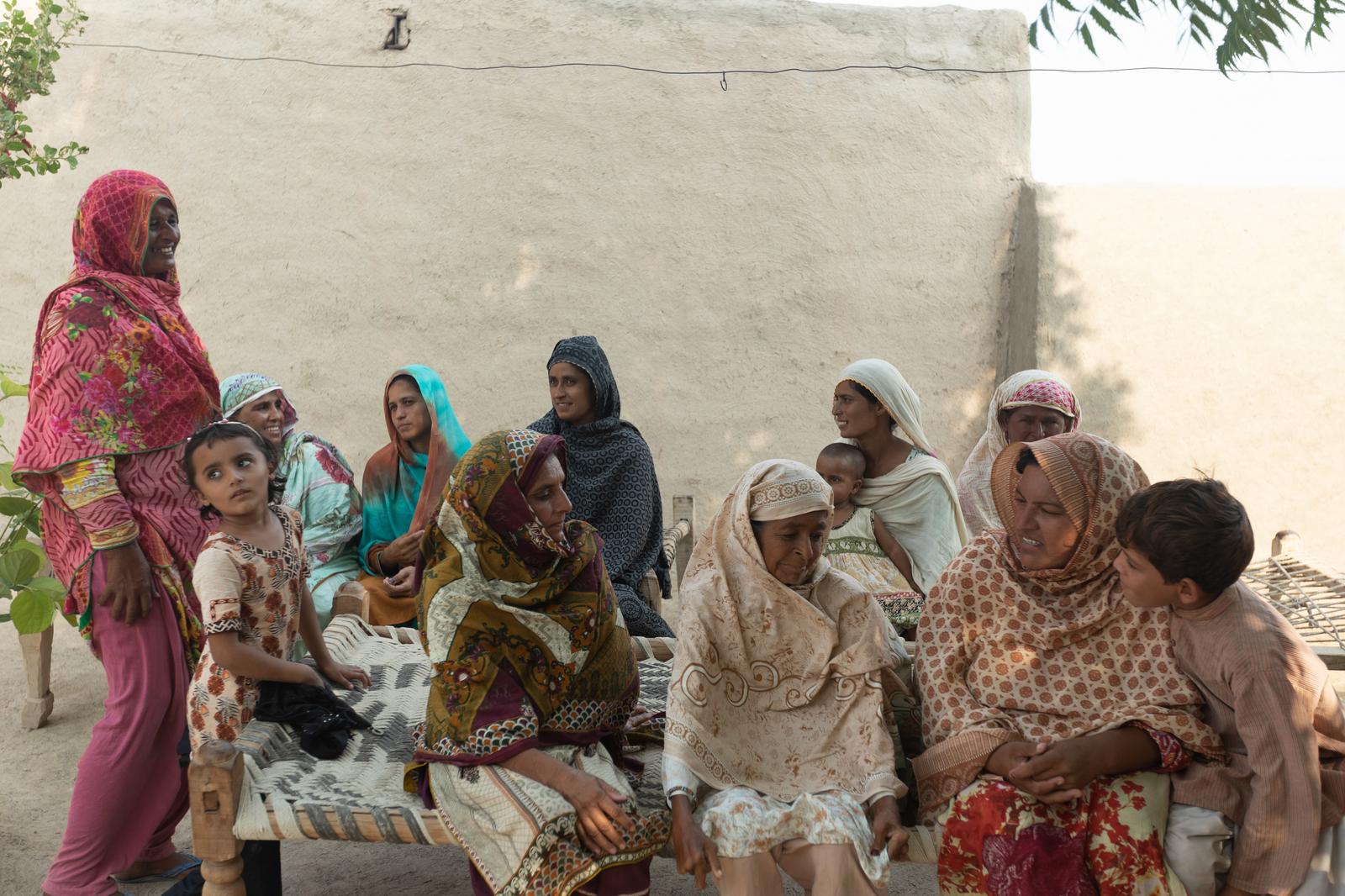 Photo Credit: Better cotton/Khaula Jamil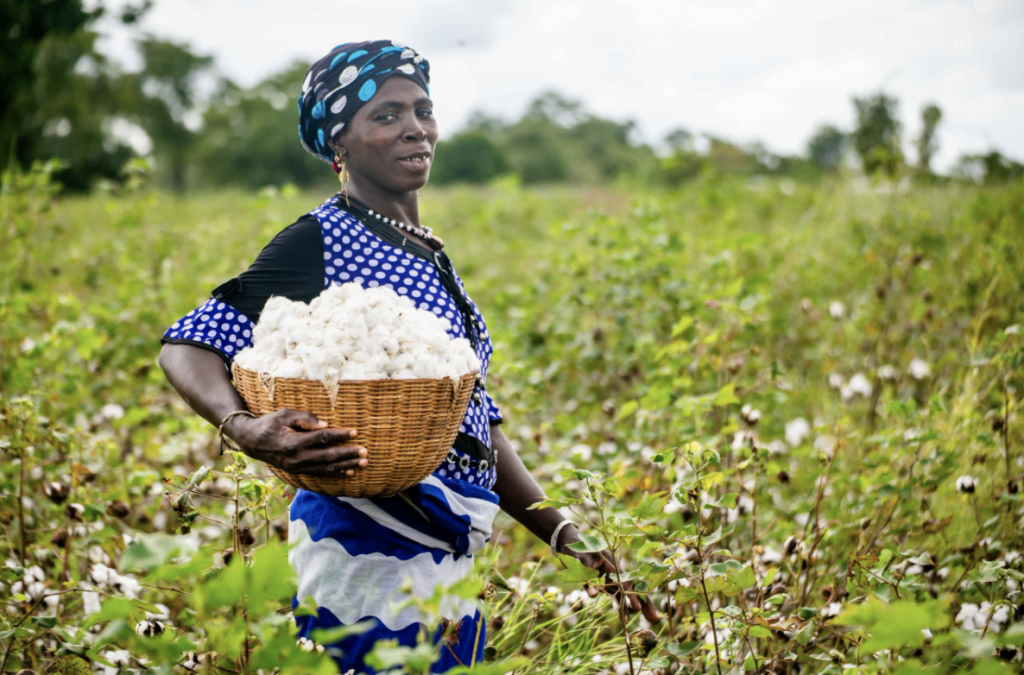 Cotton Production and Gender Equality — Why it Matters
While women contribute significantly to cotton production around the world — often taking on essential and demanding roles like sowing, weeding, fertiliser application and picking — their work regularly goes unrecognised, and they are held back by many forms of discrimination. This leads to underrepresentation in decision making, lower wages, less access to resources, limited mobility, increased threats of violence and other serious challenges.
Greater gender equality and recognition of women's role in cotton production is not only better for women, but for the entire cotton sector at large. Research demonstrates the benefits. A 2018-19 study in in Maharashtra, India revealed, for example, that only 33% of women cotton cultivators surveyed had attended training in the last two years. Yet, when training was provided to women, there was a 30-40% increase in adoption of better farming practices.
More gender awareness across cotton supply chains is needed to design, deliver and fund inclusive, culturally sensitive and effective programmes that can address these issues while creating stronger workplaces and communities around the world.
The Better Cotton Approach to Gender Equality
At Better Cotton, our vision is a transformed, sustainable cotton industry where all participants have equal chances to thrive. Our Gender Strategy outlines the Better Cotton approach to achieving this vision through gender mainstreaming. Gender mainstreaming is a process that ensures that the concerns and experiences of all gender identities are an integral part of the design, implementation, monitoring and evaluation of Better Cotton policies, partnerships and programmes.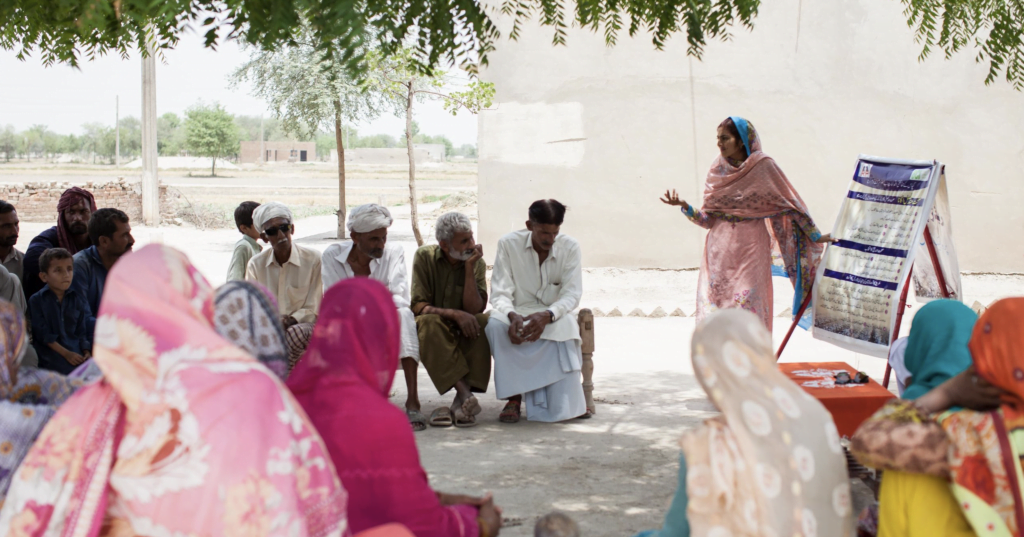 Our Gender Strategy defines objectives and commitments for gender mainstreaming at three levels:
Farm-level
In the sustainable cotton community
Within our organisation
By factoring women into the conversation from the start and opening up access to inputs and resources such as Better Cotton training, not only can they empower themselves economically, but they can also become more active contributors to their households and communities — potentially transforming their position in society as well.
Gender is also addressed in the Better Cotton Principles and Criteria. Producers in diverse contexts, from smallholder to large, mechanised farms, are required to:
Ensure that no chemical pesticides are applied by women who are nursing or pregnant.
Respect the decent work principle, which promotes work that provides opportunities for women and men to work productively in conditions of freedom, equity, security and human dignity. This includes no wage discrimination.
Prevent child labour in accordance with the International Labour Organization Convention 138. Ensuring both girls and boys access and stay in school is integral to improving the situation of cotton-producing communities.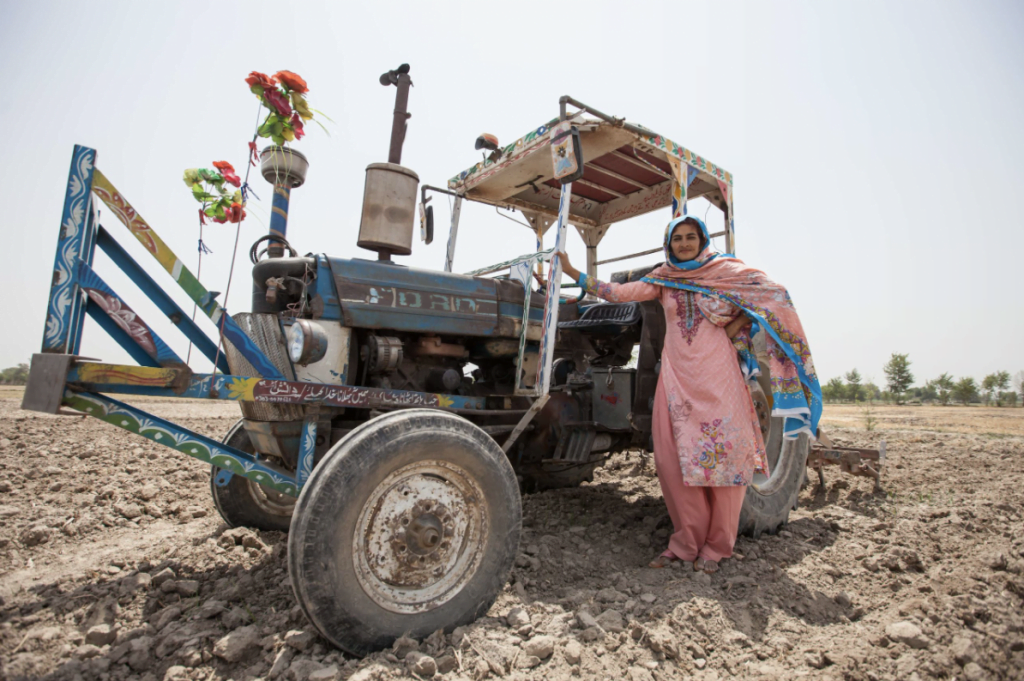 The Better Cotton Gender Strategy in Practice
In the Vehari district of Punjab in Pakistan, our Implementing Partner, the Rural Education and Economic Development Society helped an ambitious woman named Almas Parveen receive Better Cotton training and become a Better Cotton Field Facilitator — a unique position of authority for women in her region. In this role, she is able to spread her knowledge and expertise of better farming techniques to other farmers in her community. Women field facilitators are central to our ambition to reach more women in cotton with impactful, inclusive training and resources.
With Better Cotton training, Almas increased her yields by 18% and her profits by 23% compared to the previous year [the 2016-17 cotton season]. She also achieved a 35% reduction in pesticide use. With the additional profit, she's been able to support her family and pay for her brother's wedding. Importantly, Almas also wants to make a difference in her community by raising the profile of women in cotton farming and making the sector a better place for women overall.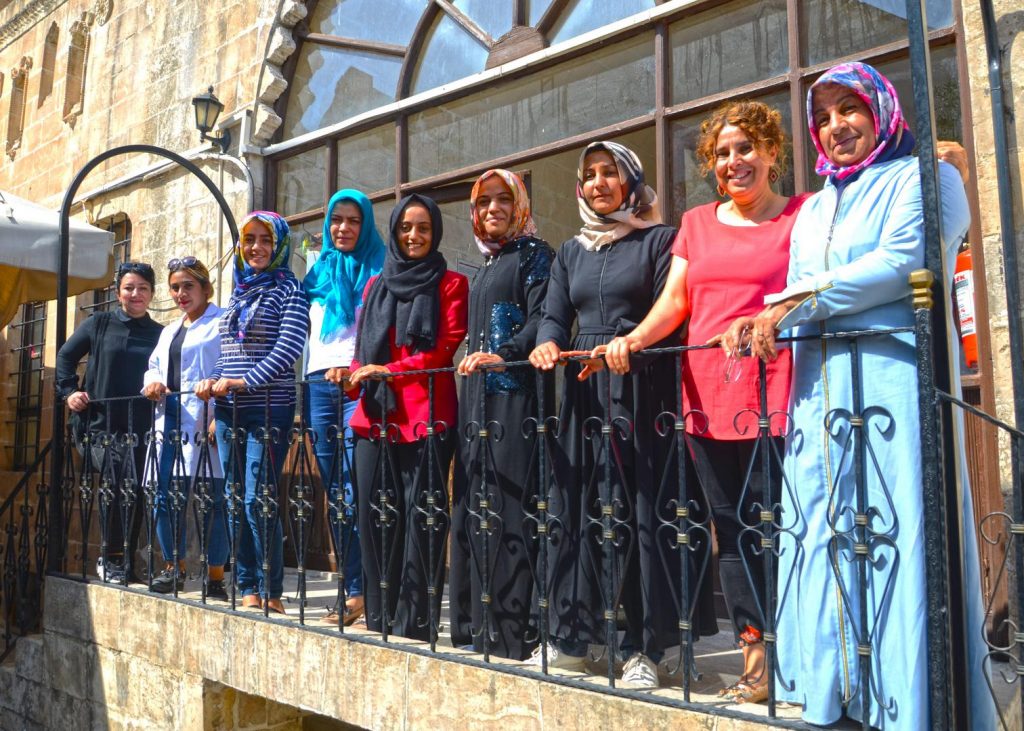 The Impact of Better Cotton on Gender Equality
At Better Cotton, we have a major opportunity to increase women's inclusion and representation. Creating a more gender-equal agricultural sector is crucial for women's economic advancement; especially in countries like India, Pakistan and Mozambique where the agricultural sector is the primary source of employment for women. Over the years, we've been able to reach a growing number of women across our programmes, but we recognise that there's still a long way to go until they are equally represented.
Learn more about Better Cotton impacts in the Better Cotton Farmer Results report.
Engaging the Sustainable Cotton Community
Addressing entrenched gender issues in cotton production requires a collaborative approach. That's why we are committed to sharing knowledge, experience and lessons with other organisations working in sustainable agriculture.
Some of our recent collaborations include:
An action-oriented session on women in agriculture we hosted during the 2019 Global Cotton Sustainability Conference in Shanghai, China. The event brought together representatives from Fairtrade International, Cotton Connect, Cotton Australia and the University of London Royal Holloway to discuss best practices for advancing women's empowerment throughout the industry.
Our annual Implementing Partner symposiums where we engage with international partners on gender equality. In 2019, our symposium focused on women's empowerment and child labour prevention.
In January 2021, we worked with CARE International UK to deliver a virtual climate justice learning session, highlighting how women are critical agents of change to combat the climate crisis. We also worked with CARE to develop a women's empowerment indicator for the Delta Framework, which aims to measure women's active participation in leadership, decision-making and control of economic assets. The indicator was piloted in South Africa with Cotton South Africa.
Introduced in 2019, our Farmers+ definition enables us to be more intentional about targeting those we're reaching through Better Cotton training, including women co-farmers, who equally share decision-making responsibilities. Partnering with IDH, The Sustainable Trade Initiative, Sattva and the Lupin Foundation, we launched a one-year pilot project, funded by IDH and the Better Cotton Growth and Innovation Fund to increase the inclusion of women farmers and engage male farmers to become allies for gender equality in India.
We are active participants of the Women in Cotton Working Group, developed by the International Cotton Association. The group's mission is to increase engagement and the impact of women within the cotton industry by giving them a stronger voice, sharing and learning from each other's experiences and facilitating networking amongst women in the global cotton community.
What We're Doing Within Our Organisation
Gender Working Group and Gender and Diversity Workshops
In July 2020, we established the Better Cotton Gender Working Group, made up of 11 staff with shared accountability for delivering our Gender Strategy. The group meets bi-monthly to accelerate action and focus our efforts for greater impact.
We also work with CARE International UK to deliver gender equality and diversity workshops to Better Cotton staff. The workshops focus on different dimensions of gender and diversity to help further mainstream gender considerations across the Better Cotton team and build a common language for how we understand and tackle inequality and injustice.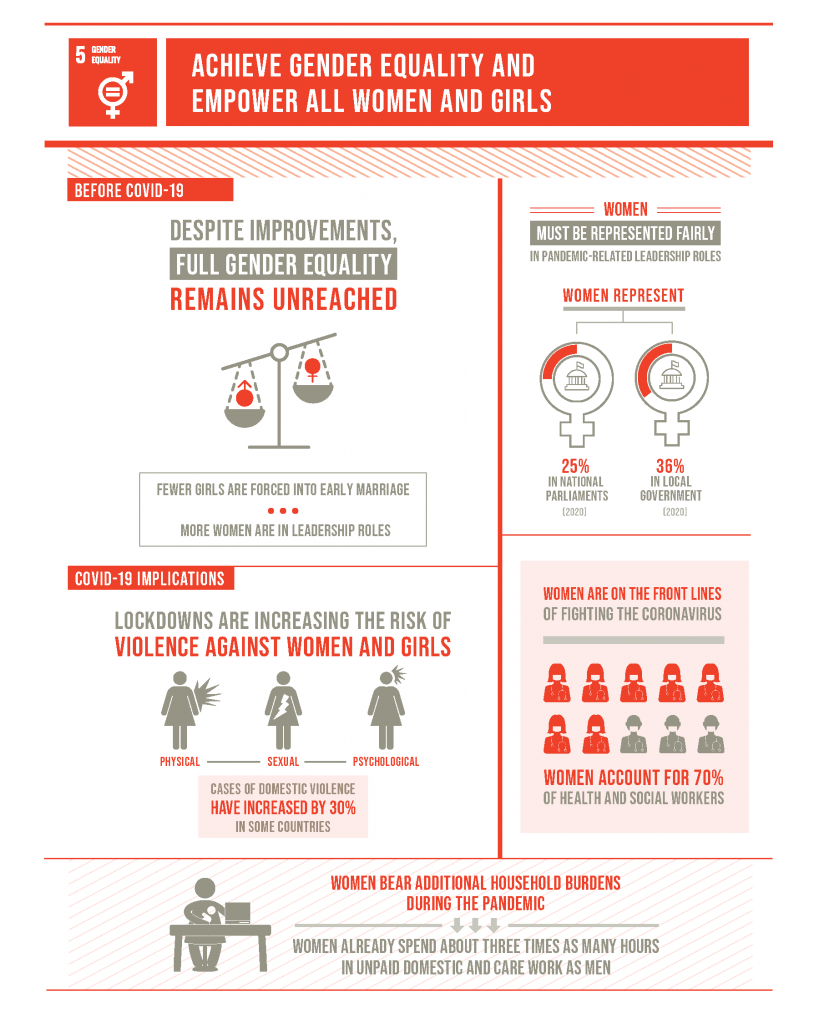 How Better Cotton Contributes to the Sustainable Development Goals
The United Nation's 17 Sustainable Development Goals (SDG) outline a global blueprint for achieving a sustainable future. SDG 5 states that we should 'achieve gender equality and empower all women and girls'.
Through Better Cotton training, we are opening up access to resources for women so that they can advance themselves economically and elevate their position within their households, communities and society at large.
Learn more
Read these stories from the field on our work to promote gender equality:
Promoting Gender Equality in the Global Cotton Sector Gender inequality remains a pressing challenge in the cotton sector. Globally, women in cotton production take on varied, essential roles, but their labour is often unrecognised and under-remunerated. Where the contributions of women remain unrecognised, their critical role in adopting more sustainable practices, and creating a transformed,…
In December 2021, we published our first-ever Impact Report. In this year's report, which is an evolution from previous 'Farmer Results' reports, we share the latest field-level data (from the 2019-20 cotton season) and evaluate how licensed Better Cotton Farmers in China, India, Pakistan, Tajikistan and Turkey performed on environmental, social, and economic criteria, compared to…
Image credit: all United Nations Sustainable Development Goal (UN SDG) icons and infographics were taken from the UN SDG website. The content of this website has not been approved by the United Nations and does not reflect the views of the United Nations or its officials or Member States.