Covid-19 Hub
As we are all coping with the impacts of the global Covid-19 pandemic, BCI remains committed to supporting cotton farming communities and ensuring that the safety of staff, partners and farmers remains a priority. BCI exists to improve farmer livelihoods through the adoption of more sustainable practices, and now more than ever, we must leverage our tools, resources and partnerships to promote resiliency within farming communities.
We have quickly taken steps to adjust our systems and approaches where appropriate so that BCI, and our on-the-ground partners, can continue to implement the Better Cotton Standard System safely. At the same time, we recognise that businesses within the textile sector are coping with serious financial setbacks resulting from store closures and decreased demand, and BCI will work to support members and exercise flexibility where possible.
In this hub, you will find up-to-date information about how BCI Farmers around the world have been impacted by the pandemic and what additional efforts BCI and our partners are taking to support them. You can also access information about how we are engaging members across the supply chain — working together — so that we can all emerge on the other end of this pandemic and continue to build a more sustainable future for the cotton sector.
From the Field: What Is Happening on the Ground
Across the globe, more than 250 million people depend on cotton farming for their livelihoods. 99% of them are smallholders, mostly from developing countries. The Covid-19 pandemic has affected every country where BCI supports — through our on-the-ground partners — cotton farmers to adopt sustainable practices and improve their livelihoods.
In this section of the hub you can hear first-hand accounts of activities BCI Implementing Partners (our on-the-ground partners in charge of delivering the BCI Programme) have been implementing, rising to the challenge to ensure rural communities, where many people have little economic stability, are supported through this challenging time.
Q&As with BCI On-The-Ground Partners
In our new Q&A series 'Cotton Farming and Covid-19', we interview BCI Implementing Partners around the world.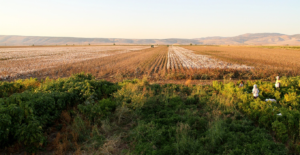 BCI works with Strategic Partner İyi Pamuk Uygulamaları Derneği (IPUD), three Implementing Partners and more than 3,000 BCI Farmers in Turkey. We spoke with our partners, as well as three BCI Farmers to find out more about what is happening on the ground.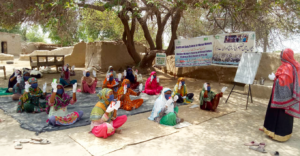 Here we speak with three BCI Implementing Partners in Pakistan – REEDS, Sangtani Women Rural Development Organization and WWF-Pakistan – to find out more about how they are supporting BCI Farmers and farming communities during the Covid-19 pandemic.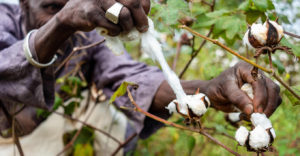 Find out more about the situation on the ground in Mali in the following Q&A with BCI Implementing Partner, Compagnie Malienne Pour le Dévelopement du Textile (CDMT).
Hear from three Implementing Partners in China: CottonConnect, Songzi City Agriculture Technology Promotion Center and Shandong Binzhou Nongxi Cotton Professional Cooperative. Read On the Ground in China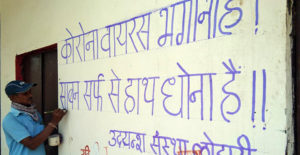 In this Q&A we speak with three Implementing Partners in India: Lupin Foundation, Welspun Foundation and Coastal Salinity Prevention Cell. Read On the Ground in India
Q&A with Ambuja Cement Foundation
Chandrakant Kumbhani, Ambuja Cement Foundation (ACF) General Manager, tells us how the foundation is working to not only ensure farmers receive training and support for the upcoming cotton season, but are also prepared and equipped to deal with Covid-19 challenges. Read the full Q&A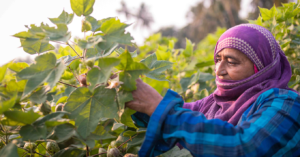 175,000 Smallholder BCI Farmers in India Receive Covid-19 Insurance
In response to the pandemic, IDH, The Sustainable Trade Initiative — an important funder and strategic partner of BCI, as well as the Better Cotton Growth and Innovation Fund manager — has funded insurance to provide income security to 175,000 smallholder BCI Farmers in India.
CEO Blog Series: Covid-19 and the Cotton Sector
Over the coming months, Alan McClay, Better Cotton Initiative CEO, will be sharing thoughts and insights through a blog series about the impact of the Covid-19 pandemic on cotton farming communities and the sector as a whole.
Blog 1: Covid-19 and the Cotton Sector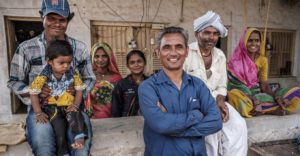 In the first blog of the series, McClay explores the importance of protecting those at the origin of the supply chain — cotton farming communities — and why we must work together to promote a sustainable recovery. Read Covid-19 and the Cotton Sector
Blog 2: Adapting and Innovating at Field Level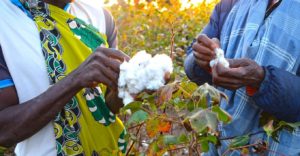 McClay shares examples of how BCI and our on-the-ground partners are adapting to the constraints imposed by the pandemic and supporting cotton farming communities, focusing on specific examples in India and Mozambique. Read Adapting and Innovating at Field Level
Blog 3: Covid-19 Through a Gender Lens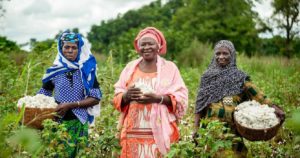 Here McClay looks at Covid-19 through a gender lens and highlights how BCI is addressing gender inequality in cotton farming, focusing on BCI's new Gender Strategy and on-the-ground projects in Pakistan. Read Covid-19 Through a Gender Lens.
Farmer Training and Capacity Building
BCI must remain flexible and innovative as we implement the Better Cotton Standard System safely within the new constraints that the pandemic presents. Our priority remains to train farmers on more sustainable agricultural practices and ensure that they benefit, along with their families and communities, from these practices. We are also maintaining our assurance and licensing activities so that farmers meeting the core requirements can continue to sell their cotton as Better Cotton.
Here you will find information on how we are adapting implementation of various components of the Better Cotton Standard System and how we are prioritising the health and livelihoods of rural communities while also looking to divert additional resources during this challenging time.
Capacity Building
BCI does not train farmers directly. Our trusted and experienced Implementing Partners (on-the-ground partners in charge of delivering the BCI Programme) are crucial to ensure the successful implementation of the Better Cotton Standard around the globe. To better support our partners — and therefore continue to deliver change at field-level — during this difficult time, BCI is carrying out a number of activities to continue Implementing Partner capacity building.
BCI has prioritised the development of two online learning systems for Field Facilitators in India and Pakistan to ensure our partners can continue to support farmers during the pandemic.
In India, for example, online learning content has already been developed and piloted with positive results, but we require expansion of the pilot to facilitate streamlined learning to 3,000 Field Facilitators who will collectively train and support over 1 million farmers. We have received a €20,000 grant from the Laudes Foundation to fast-track this learning system.
BCI staff responsible for Implementing Partner capacity building have received training on how to deliver effective webinars and online training sessions and they have now pivoted to online training to deliver all workshops to partners.
BCI has also developed a new online Capacity Building Resource Library to support staff members responsible for training Implementing Partners.
Assurance and Licensing Activities
Assurance Activities
Through the Better Cotton Assurance Programme, we seek to verify whether farmers have grown their cotton in accordance to the Better Cotton Principles and Criteria. This is fundamental to ensuring that any Producer Unit (a group of farmers) seeking to obtain a Better Cotton Initiative licence is adhering to the principles of Better Cotton. BCI and our Implementing Partners have a responsibility to protect the health and wellbeing of field staff, farmers and farm workers as a first priority.
Any BCI assurance related activities that would compromise health or well-being of people are being postponed or conducted remotely.
BCI successfully piloted a remote assurance processes in Mozambique and South Africa. You can find out more about this in the Covid-19 and the Cotton Sector blog.
BCI will endeavour – to the degree possible – to ensure that Covid-19 related restrictions do not unfairly affect the status of existing BCI licences and the ability of existing farmers to become re-licensed.
As the situation evolves, BCI will re-evaluate conditions in our countries of operation and review our Assurance Programme Planning for Covid-19 guidelines as necessary.
BCI has also created a cross-functional ​Covid-19 Working Group to share experiences of supporting farming communities through this difficult time, discuss learnings, and identify opportunities to further support our on-the-ground.
Fundraising
Fundraising
BCI is actively looking to secure Covid-19 funding opportunities so that we can boost the work that has already been started by our on-the-ground partners to support cotton farming communities across the world.
Our application to the Laudes Foundation for an emergency support grant has been successful, and we have received €100,000 to support our on-the-ground partners' Covid-19 response activities.
The emergency support grant will be used to make sure that farmers are receiving training and support on how to stay safe and protected during the crisis and to provide support to ensure farmers' livelihoods are protected.
BCI's Covid-19 Working Group — an internal working group of global BCI staff members established to leverage existing networks and activities to support cotton farming communities — is currently distributing the funding and implementing activities in select countries.
We have also received €20,000 from the Laudes Foundation for a learning system to support Implementing Partner capacity building (see under 'Capacity Building' above for more information).
Member Support and Information: How BCI Is Supporting Members
BCI remains grateful to the BCI Members who continue to support more sustainable cotton production through sourcing their cotton as Better Cotton. It is the collective contributions from all BCI Members that enables continued support to cotton farmers and on-the-ground partners around the world.
We are also aware that member businesses are facing financial challenges as our sector deals with the impacts of the Covid-19 pandemic.
Upcoming Webinars for Members
BCI aims to connect members from around the world and across the entire cotton value chain by offering regular live webinars.
In all of our 2020 member webinars, we will include highlights and updates about how BCI farmers around the world are adapting to the current situation. Different webinars will have different areas of focus, but in each live engagement we will share information about BCI's continued 2020 operations in cotton fields across the globe.
Register for an upcoming webinar at: https://bettercotton.org/get-involved/events/
Membership Terms
In an effort to enable your continued support, BCI is offering all members temporary relief for your business as it relates to Better Cotton.
Each of these options have been directly communicated with BCI Members in more detail.
BCI Membership Invoice Terms: The invoicing period has been extended for any membership invoices issued January through June 2020.
Late Payment Fees: BCI will not charge late fees for invoices issued March 2020 through July 2020.
Transfer of Better Cotton Claims Units (BCCUs):
Current Better Cotton Chain of Custody guidance requires Supplier and Manufacturer Members to enter/acknowledge transactions to customers within 60 days of shipment. This has now been extended to 90 days (on shipments made between January through June 2020).
Retailer and Brand Members are currently required to manually accept BCCUs from fabric mills within 30 days of sales being entered into the Better Cotton Platform (BCP). This has now been extended to 90 days on transactions made between January through June 2020.
Output Declaration Form (ODF) Reminder: While the option for suppliers and manufacturers ended in 2019, Retailer and Brand Members now have until 31 July 2020 to enter all ODFs generated from late 2019 orders (this deadline has been extended from 31 March 2020).
BCI Membership and Better Cotton Platform (BCP) user fee income is critical for supporting BCI Secretariat operations. If you have additional concerns or questions about how you can continue supporting BCI, please reach out to the BCI Membership Team at [email protected].