Events and Participation
This is the place to find what events BCI is hosting or attending, both in-person and online, so check back often for all event updates. The Supplier Training Programme for BCI Members is outlined here.
26 – 28 June 2018: BCI 2018 Global Cotton Conference and General Assembly, Brussels

Brussels, Belgium
26 – 28 June 2018
Members-Only General Assembly – 26 June 2018
BCI Global Cotton Conference – 27 & 28 June 2018
The BCI 2018 Global Cotton Conference will bring the entire sector together on 27 & 28 June, to collaborate on a more sustainable future for cotton. Join industry leaders and experts for an interactive opportunity to explore thematics at field level, in the supply chain and in consumer facing business.
Prior to the public conference, on 26 June BCI will host 'An Introduction to BCI' and a BCI Members-Only General Assembly. During the General Assembly, BCI Council election results will be revealed and BCI Members will receive updates on membership benefits, Better Cotton supply figures and global strategy.
Visit the conference website for complete details including:
Online registration
Agenda details
Venue and accommodations
Sponsorship and exhibit packages
and much more
Thank you to these generous sponsors for supporting the 2018 conference.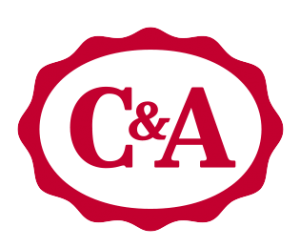 For qustions or support please email membership@bettercotton.org.
We look forward to seeing you in Brussels next June!
Past Events
BCI 2017 Global Cotton Conference

Thank you to the 294 attendees from 37 countries who joined us in Berlin for the first BCI Global Cotton Conference. This conference successfully brought the entire sector together to shape a more sustainable future for the cotton industry. Review the agenda for a snapshot of the content.
2017 Retailer and Brand Member Workshops
Our goal at BCI is to support our Retailer and Brand Members to reach 1,000,000 MT of Better Cotton uptake in 2017. One mechanism to support this uptake is our facilitating peer-to-peer workshops, where active BCI Brand Members learn from each other and discuss how to unlock barriers for sourcing Better Cotton.
2017 workshops:
2017 Regional Member Meetings
The BCI Regional Member Meetings are the perfect opportunity for networking with fellow BCI Members across the cotton supply chain. Members include ginners; cotton traders; spinners; fabric and garment mills; and retailers and brands.
2017 meetings: