Events and Participation
13 – 15 January, 2020 | BCI's 2020 Implementing Partner Meeting and Symposium, Cambodia
We're pleased to announce that we will be hosting the next BCI Implementing Partner Meeting and Symposium in Siem Reap, Cambodia, from 13 to 15 January 2020.
BCI's field-level partners – Implementing Partners – and sector experts will join BCI to share best practices in sustainable farming, learn about BCI's latest field and standard developments, and create solutions to cotton production challenges.
This event is open to all BCI Implementing Partners.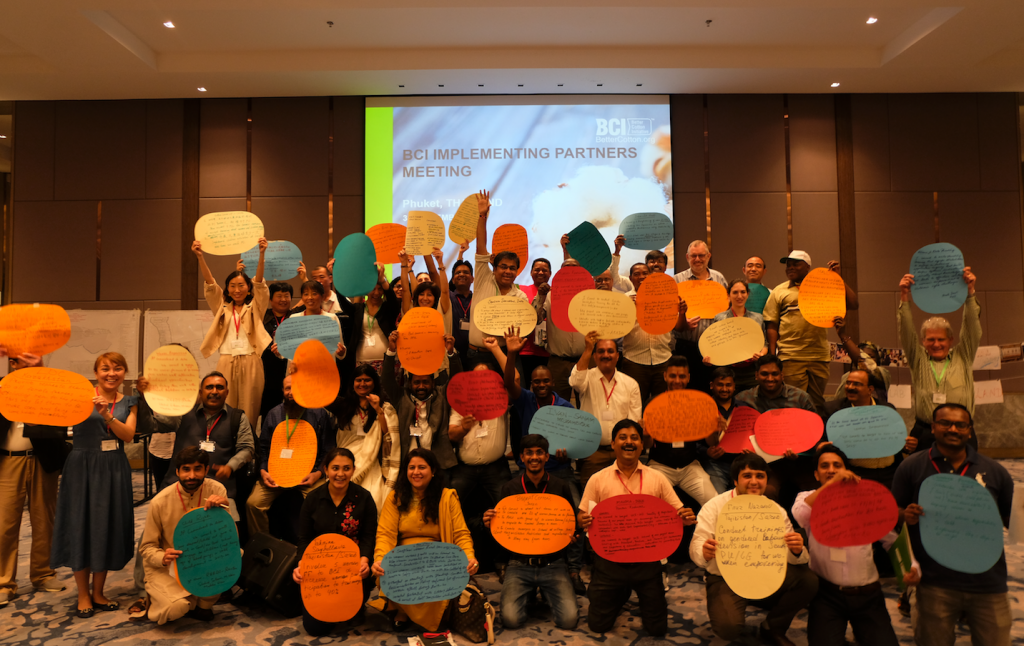 9 – 11 June, 2020 | 2020 Global Cotton Sustainability Conference, Portugal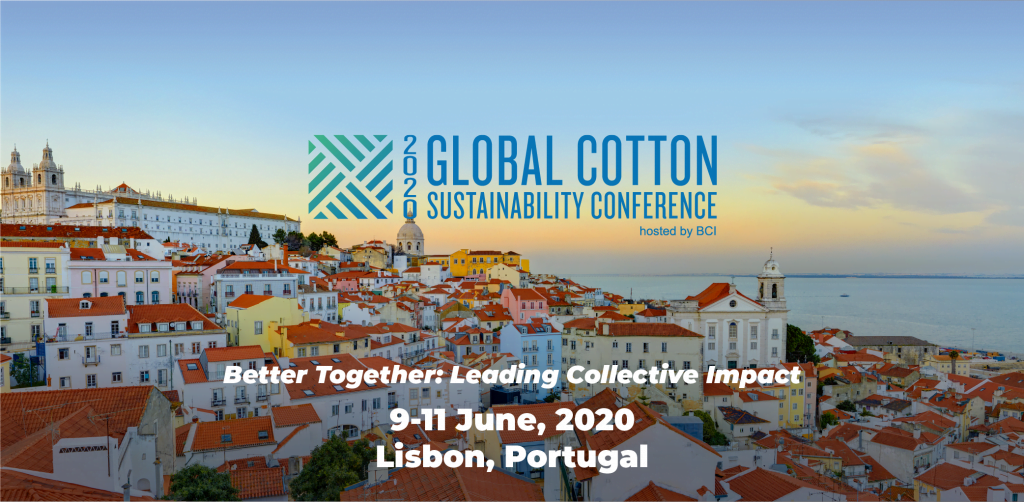 The 2020 Global Cotton Sustainability Conference hosted by BCI will take place in Lisbon, Portugal from 9-11 June, 2020.
This year, the conference will dial in on three key themes – Climate Action, Innovation Now and Social Sustainability – exploring how the sector can collaborate in these areas to create and drive collective impact. You can find the agenda, sponsorship opportunities and registration options on the conference website: www.GlobalCotton.org.
2020 Sponsors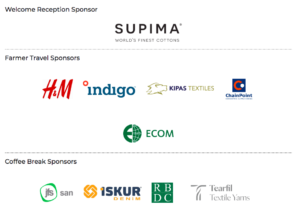 Find out what you can expect at the conference in our 2019 Global Cotton Sustainability Conference highlights video.
Past Global Events
2019 Global Cotton Sustainability Conference
Over 300 representatives from across the cotton supply chain – from farmers to retailers and brands – met in Shanghai on 12 and 13 June for the 2019 Global Cotton Sustainability Conference. Throughout the conference, attendees joined industry experts to take part in hands-on, interactive sessions covering timely field-level, supply-chain and consumer-facing topics. Here are some conference highlights.

BCI 2018 Global Cotton Conference
The 2018 Global Cotton Conference was BCI's largest event to date, with more than 340 attendees from 35 countries joining the event. BCI is grateful for the enthusiastic participation and support of all attendees, speakers, panelists, leaders of breakout sessions, exhibitors and sponsors. You can find the event highlights here. If you want to know what to expect at a future global conference, check out this short video.

BCI 2017 Global Cotton Conference
Thank you to the 294 attendees from 37 countries who joined us in Berlin for the first BCI Global Cotton Conference. This conference successfully brought the entire sector together to shape a more sustainable future for the cotton industry. Review the agenda for a snapshot of the content share during the conference.