Supporting cotton farmers worldwide in adopting more sustainable practices requires ongoing financial investment and robust funding streams. To achieve this, we raise funds from a wide range of sources.
We believe everyone involved in the sector has a shared responsibility to help transform cotton farming. In particular, we engage our private sector members directly in ensuring the sustainability of our programmes, in addition to maximising donations from philanthropic and institutional funders. We direct the vast majority of donor funding to field-level activities and innovation.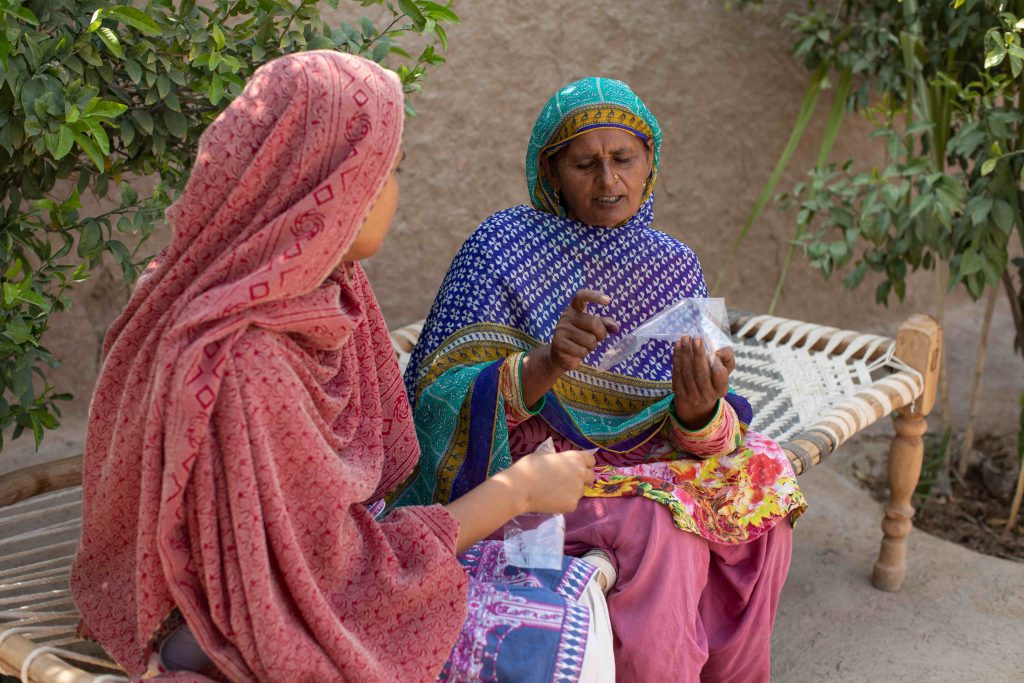 Better Cotton has a unique business model, with members paying a membership fee and non-member users of the Better Cotton Platform paying a service fee to access the platform. There's also a fee for brands and retailers that varies according to how much Better Cotton they consume. Importantly, it's this fee – we call it the Volume-Based Fee, levied on every tonne of cotton – that generates the majority of our income, and this all goes directly to supporting learning and assurance activities for farmers in the field. Participation in our programme is free for smallholder farmers around the world, including verification and assurance. Large farms contribute towards the cost of verification, while training and capacity building is free.
Today, the vast majority of funding for field-level activities comes from Retailer and Brand Members. Moving forward we believe it is important to include other actors to ensure broad ownership of the progress and success being made. To that end, we are engaging public funders and foundations as well as encouraging field-level partners to co-invest in activities.
How we use the funding
Enabling the efficient running of our operations

We have achieved our ambition to be entirely self-sufficient, enabling donor funding to go to fulfilling our mission. Our membership and Better Cotton Platform fees fund our own operations and administrative costs, allowing us to provide services to our members, maintain strong governance, uphold the integrity of the standard system, and encourage brands, retailers and other market players to buy more Better Cotton.
Supporting farmers in the field

To date, Better Cotton has raised over €100 million to train more than three million cotton farmers and workers in over 20 countries, thanks to our Retailer and Brand Members who have supported field-level activities through the Volume-Based Fee and committed partners such IDH (The Sustainable Trade Initiative) who stepped in early to accelerate our start-up. These funds are managed by the Better Cotton Growth and Innovation Fund.
Funding for the future

In order to truly transform the sector, greater levels of investment are necessary, particularly for field-level programmes. Additionally, we aim to become less dependent on Volume-Based Fees and to leverage these fees to create a multiplier effect by layering on other funding streams – philanthropic funding, government funding and impact investment – to better support farmers and meet their needs in a rapidly changing world. Finally, we will also strive to deepen our impact within farming communities and measure how they benefit, so we can keep making a positive difference for more people growing the world's cotton.
Get involved