BCI Farmer Results
BCI Farmer Results provide an overview of the outcomes BCI Farmers are experiencing at field-level by participating in the BCI programme and adhering to the Better Cotton Principles and Criteria (P&C). Adhering to the Better Cotton P&C enables BCI Farmers to produce cotton in a way that is measurably better for people, the environment and farming communities.
The BCI Farmer Results for the 2018-19 cotton season will be launched in October 2020.
BCI Farmer Results 2017-18
The 2017-18 data illustrates farmer results from five countries where the Better Cotton Standard System was implemented in the 2017-18 cotton season – China, India, Pakistan, Tajikistan and Turkey. The results show social, environmental and economic outcomes.
Click the image below to access the farmer results, or download a PDF here.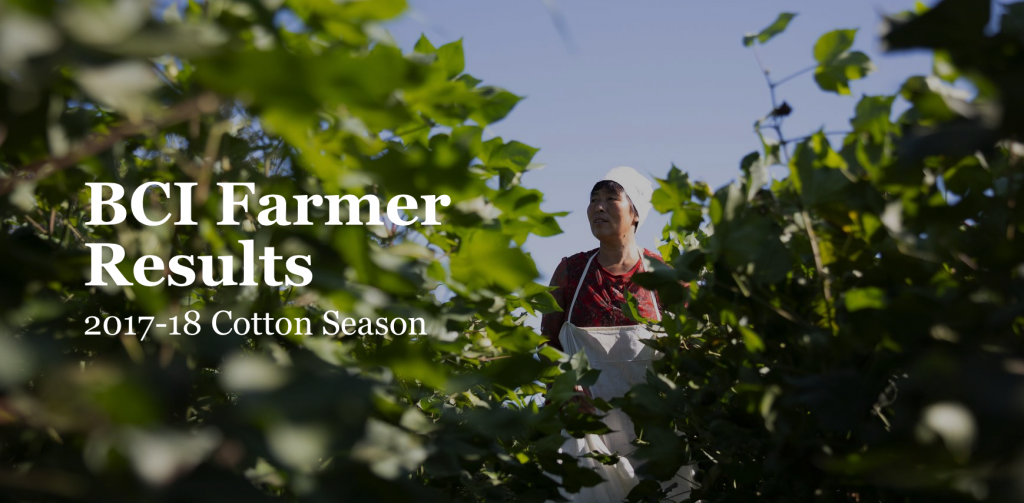 BCI Farmer Results 2016-17
BCI Farmer Results 2015-16
Understanding BCI Farmer Results
Data from all BCI medium and large farms is collected. For smallholders, a sampling approach is used that includes the collection of data from a large representative sample of learning groups that are randomly selected by BCI on a yearly basis at the end of the season.
Communicating BCI Farmer Results
Farm results must not be manipulated in any way. Averaging farm results across different geographies undermines the credibility of the data. Should you wish to use results to support your storytelling, please contact the Communications Team who will help you craft your Better Cotton story in a way that maintains the integrity of the data.