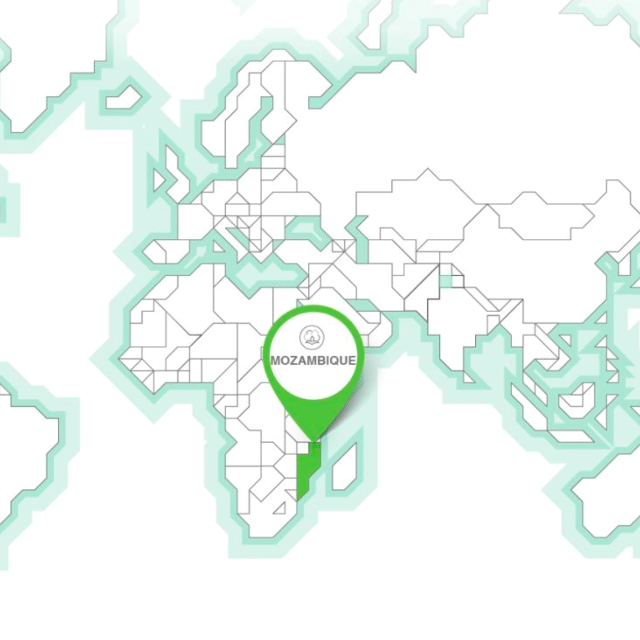 Better Cotton in Mozambique
Cotton is the most important agricultural export crop in Mozambique and one of the main sources of income for rural households in the central and northern regions of the country.
Slide 1
We launched a Better Cotton programme in Mozambique in 2013. Today, 86% of the country's cotton farmers produce Better Cotton, managing 90% of the land under cotton cultivation. Most households have small plots — typically less than one hectare of rain-fed cotton — which they cultivate largely by hand.
Better Cotton Partners in Mozambique
We work with Programme Partners SANAM and SAN-JFS, who provide on-the-ground training to farmers and are also national companies known as 'concessions' — companies the government permits to be the sole operator in a given area. In return, concessions provide farming inputs like seeds and pesticides to farmers.
Programme Partners work with Better Cotton Farmers throughout the country to help them adopt more sustainable production practices and create additional income sources through practices like growing other cash crops alongside cotton.
The teams also work with 5 other concessions in Mozambique:
Plexus Mozambique
Sociedade Agrícola e Pecuária (FESAP)
Sociedade Algodoeira de Mutuali (SAM –Mutuali)
China Africa Cotton (CAC)
Agroshawasha
Which regions grow Better Cotton in Mozambique?
Better Cotton is grown in Nampula, Niassa, Tete, Zambezia.
When is Better Cotton grown in Mozambique?
In Mozambique, cotton is planted from January to February and harvested from May to August.
Sustainability challenges
As the climate changes, farmers in Mozambique face irregular rainfall patterns, extreme weather and natural disasters. In some regions, intense heat and droughts have led to the complete loss of crops, and in others, cyclones and flooding are a concern. Poor soil health and biodiversity loss are also issues across the country.
Beyond climate change, child labour is another challenge to sustainable cotton production in Mozambique. According to a report from Mozambique's Ministry of Labour, Employment and Social Security, child labour affects more than one million children in the country, with many children dropping out of school before they complete their education. To tackle these challenges, our Programme Partners have developed joint programmes with local education authorities and schools in cotton-growing regions to help prevent child labour and promote the value of children's education.
Find out more about the outcomes farmers are experiencing by participating in the Better Cotton programme in our latest Farmer Results Report.
Get in touch
Contact our team via the contact form if you'd like to learn more, become a partner or you're a farmer interested in farming Better Cotton.