Circular business models are on the rise in the apparel and textile industry, but how will this impact the cotton sector and cotton farmers in particular?
Historically, businesses have followed a 'take-make-waste' linear model. Beyond consumer use, there have been few systems in place to ensure the original value of products and materials is maintained. Circular business models on the other hand are regenerative and aim to eliminate waste and ensure the continual use of resources.
On Thursday 11 March, BCI will be joined by Nicole Bassett, Co-Founder of The Renewal Workshop, to explore circular businesses in action and their positive contributions to long-term sustainability. We will also dive into the questions that arise on how circularity might impact the cotton sector and cotton farming communities in the future.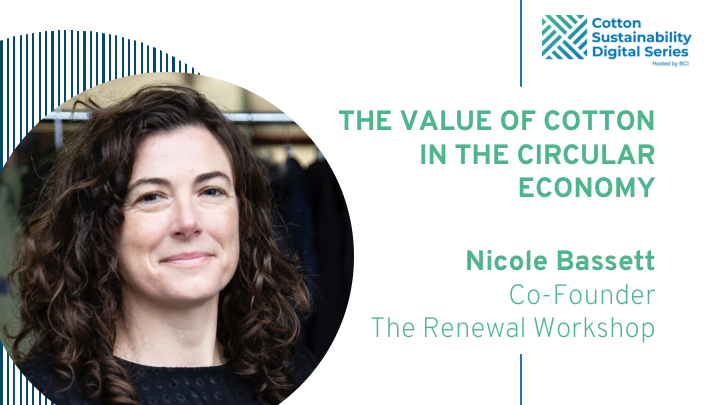 Registration
Date: Thursday, 11 March 2021
Time: 15:00-16:00 GMT
Fee: €40
BCI Members receive a 50% discount – please log into the members only event page on the BCI website to access the discount code.
This episode of the Cotton Sustainability Digital Series is brought to you by H&M.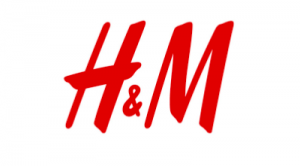 Benefits of Registration
Once you are registered for the event, you can make full use of the event platform to:
Connect with expert speakers ahead of the session
Start or join insightful discussion groups with peers
Network and make valuable connections
Access the episode recording and presentation through March
All series sponsors can be found on our event webpage.
Learn more about how the textile and apparel industry is moving towards circularity in our latest blog.
About the Cotton Sustainability Digital Series
In 2021, BCI launched a new 12-part Cotton Sustainability Digital Series. Sessions and speakers originally curated for BCI's in-person 2021 Global Cotton Sustainability Conference will now be coming to you live online, at more accessible rates and times across the entire year. Join BCI and partners through 2021 for the monthly Cotton Sustainability Digital Series, where the entire sector will come together to shape a more sustainable future for cotton.