Tajikistan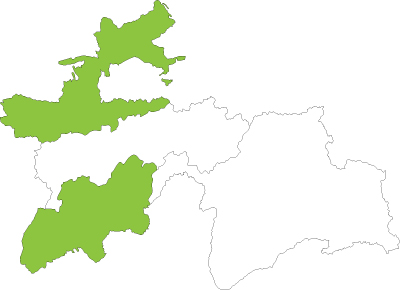 93% of Tajikistan's land is mountainous, yet the agricultural sector plays a critical role in its economy. Cotton supports more than half of the rural population in Tajikistan, and since gaining independence from the Soviet Union in 1991 siginificant liberalisation and partial privatisation has taken place in the cotton sector, including: privatisation of the ginning subsector, liberalisation of input prices, privatisation of financing and marketing of cotton, restructuring of cotton farmlands, and partial privatisation of cotton farms through collective land tenure. Tajikistan is the first country in Central Asia working with the Better Cotton Initiative.
Who grows Better Cotton?
In the 2017-18 cotton season, 1,261 licensed BCI Farmers in Tajikistan produced 18,000 metric tonnes of Better Cotton lint on 19,000 hectares.
Who are BCI's Partners in Tajikistan? 
Sarob Consumer Cooperative (Sarob) became BCI's Implementing Partner in 2014.  They now take on the responsibility previously held by Framework and Finance for private Sector Development in Tajikistan (FFPSD), which is an ongoing programme assisted by the German Government via the Deutsche Gesellschaft fuer Internationale Zusammenarbeit (GIZ) GmbH (German technical cooperation) and co-financed by UKaid, Department for International Development (DFID).  This transition to a Implementing Partner is a very positive development for the programme in Tajikistan.
Sarob reaches out to hundreds of farms and is facilitating them to grow Better Cotton.
When is cotton grown in Tajikistan?
In Tajikistan, cotton is sown in April and harvested from august to November.
Stories from the Field
Experience a day in the life of Chamangul Abdusalomova, an Agricultural Advisor in Tajikistan. Read more.