India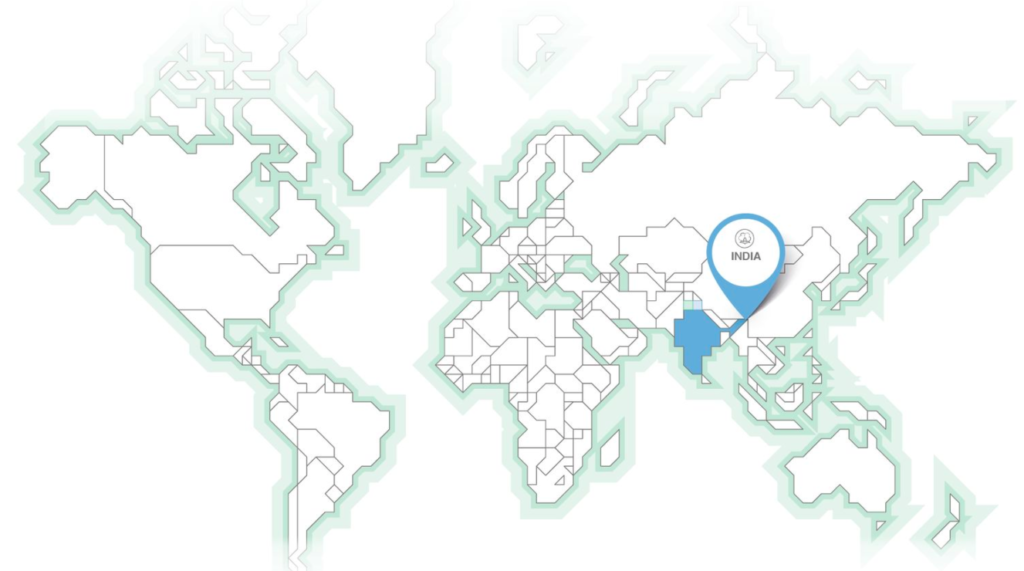 India has been producing cotton for textiles for thousands of years and the textile industry and agriculture are the key industries to have generated huge employment for both skilled and unskilled labour, helping to strengthen the country's economy. The cotton sector is considered to be the second most developed sector in the textile industry (after man-made fibres), and India is now the second largest producer of cotton in the world (after China), producing around 18% of the world's cotton. It also has the largest area under cotton cultivation in the world, representing about 25% of the world area under cotton cultivation. For Better Cotton to become a sustainable mainstream commodity, it is vital that BCI continue to work closely with the Indian Better Cotton supply chain as our membership base continues to grow, to give all members access to this significant market.
Who grows Better Cotton?
India has the largest number of farmers participating in the BCI Programme and growing Better Cotton. In the 2019-20 cotton season, 1,022,000 BCI Farmers produced 1,002,149 tonnes of Better Cotton, a considerable increase in both farmer numbers and cotton volumes, compared to the 2018-19 cotton season.
Who are BCI's Implementing Partners in India?
Cotton Connect India | Trident Ltd | Arvind | Vardhman | Basil Commodities Pvt.Ltd | SIPL | Pratibha Syntex Ltd. | Mahima | STAC INDIA | K.K. Fibres | WWF-India | Deshpande Foundation | Action for Food Production (AFPRO) | Ambuja Cement Foundation (ACF) | Participatory Rural Development Initiatives Society (PRDIS) | MYRADA Kaveri Pradeshika Samsthe (MYKAPS) | Coastal Salinity Prevention Cell (CSPC) | Udyansh Gramin Samaj Sewa Samiti (UGSSS MP) | Lupin Human Welfare And Research Foundation | Bharat Cotton | Aga Khan Rural Support Programme-India (AKRSPI) | Development Support Centre (DSC) | Puneet Enterprises | Welspun Foundation for Health and Knowledge (WFHK)
When is cotton grown in India?
Cotton is sown from May to July and harvested from October to January, depending on the local conditions.
Stories from the Field
BCI Farmers in India form their own farmer-owned collective and improve their livelihoods. Read the story.
Find out how a cotton farmer from India defied the odds to embrace natural farming methods. Read more here.