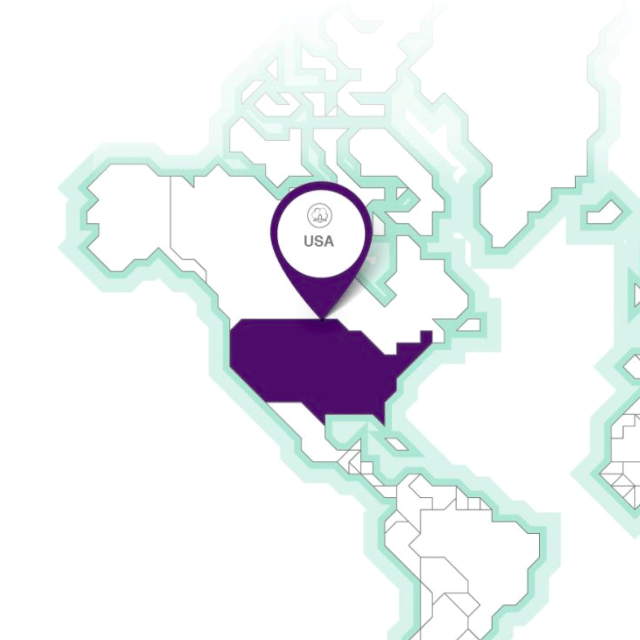 Better Cotton in the US
The United States is the third-largest cotton-producing country in the world, and its cotton quality is prized across the global textile industry.
Slide 1
While American cotton farmers use advanced production methods, they still face sustainability challenges like herbicide resistance, soil erosion and regional irrigation water shortages.
In response to demand from our members, retailers, suppliers and interested farmer groups, we launched a Better Cotton programme in the United States in 2014. Since then, we have been working closely with the American cotton industry to grow the US Better Cotton supply chain.
Better Cotton Partners in the US
Our current Implementing Partners in the United States include:
Allenberg (Louis Dreyfus)
Calcot
Cargill
Jess Smith & Sons
Olam
Plains Cotton Cooperative Association (PCCA)
Quarterway Cotton Growers
Staple Cotton Cooperative Association
Viterra
We also work with local and national NGOs, universities and government agencies.
Which regions grow Better Cotton in the US?
Cotton in the US is grown throughout the US Cotton Belt, an area that stretches from North Carolina to California.
When is Better Cotton grown in the US?
Throughout most of the US, cotton is planted in April and May and harvested in October and November.
Sustainability challenges
Cotton in the US is grown throughout the US Cotton Belt, an area that stretches from North Carolina to California. In many parts of the Cotton Belt, farmers struggle to manage weeds that have developed resistance to common herbicides, making it necessary to use alternative herbicides and weed management techniques and/or herbicide rotations to reduce overall usage.
Extreme weather events are also impacting growers. California, known for its long-staple cotton varieties, has experienced a multi-year drought, making irrigation water both scarce and costly. In other regions like West Texas, water tables are falling, compelling farmers to invest in more efficient irrigation methods or transition to less water-intensive crops. Some Better Cotton Farmers are installing drip irrigation, which can reduce irrigation water needs by up to 50%.
Through our US Implementing Partners, we help farmers address these and other sustainability challenges to improve their performance and profitability.
Find out more about the outcomes farmers are experiencing by participating in the Better Cotton programme in our latestFarmer Results Report.
US Cotton Connections: Better Cotton & Quarterway Cotton Growers Field Trip
Join the Better Cotton US team, Quarterway Cotton Growers, ECOM, and Soil Health Institute in the cotton fields of Plainview, Texas July 20-21, 2023. The goal of this field trip is to bring Better Cotton Members to meet with Quarterway Cotton Growers, develop meaningful connections and learn more about the US cotton supply chain.
This event is free to Members. Lunch, dinner, and transportation from the hotel to Quarterway on July 20, as well as breakfast on July 21, will be provided. Attendees are responsible for their travel and accommodation in Lubbock.
There is limited space, please register to attend. More information on accommodations and our multi-media policy can be found at the registration link below.
Agenda

Thursday 20 July, 2023
9:30 Meet for transportation outside Cotton Court Hotel
10:00-11:00 Tour of USDA Classing Office
12:00-1:00 Lunch and Soil Health Institute Presentation
1:00-2:00 Cotton Gin and Equipment Tour
2:00-5:00 Farm Tours
5:00 Dinner at Barn Event Space
7:00 Drive back to Cotton Court Hotel

Friday 21 July, 2023
8:00-9:00 Breakfast at Cotton Court Hotel
9:00-11:30 Better Cotton and ECOM Presentations
A recent Better Cotton field trip to Lubbock, Texas
Major merchants are now actively trading US Better Cotton, and many leading North American suppliers and manufacturers are joining the Better Cotton Initiative as demand rises from Better Cotton Retailer and Brand Members. A list of North American Better Cotton Members can be found here.
Get in touch
Contact our team via the contact form if you'd like to learn more, become a partner or you're a farmer interested in farming Better Cotton.