Better Cotton has launched an ambitious revision of the Better Cotton Principles & Criteria – one of the key instruments of the Better Cotton Standard System, which work together to drive the cotton sector towards a more sustainable, more equitable and climate-friendly future.
The Better Cotton Principles & Criteria lay out the global definition of Better Cotton through seven guiding principles. Today, the principles are applied by more than 2.7 million cotton farmers around the world. By following these principles, farmers produce cotton in a way that is measurably better for themselves, their communities, and the environment.
Strengthening the Standard
The revision process aims to strengthen the Better Cotton Principles & Criteria to ensure they continue to meet best practice, are effective and locally relevant, and align with Better Cotton's 2030 Strategy. Over the last five years, we have seen increasing focus on areas such as climate change, decent work, and soil health, and the Principles & Criteria revision is an opportunity to ensure the Better Cotton Standard System aligns with leading practice and supports our ambitions to drive field-level change.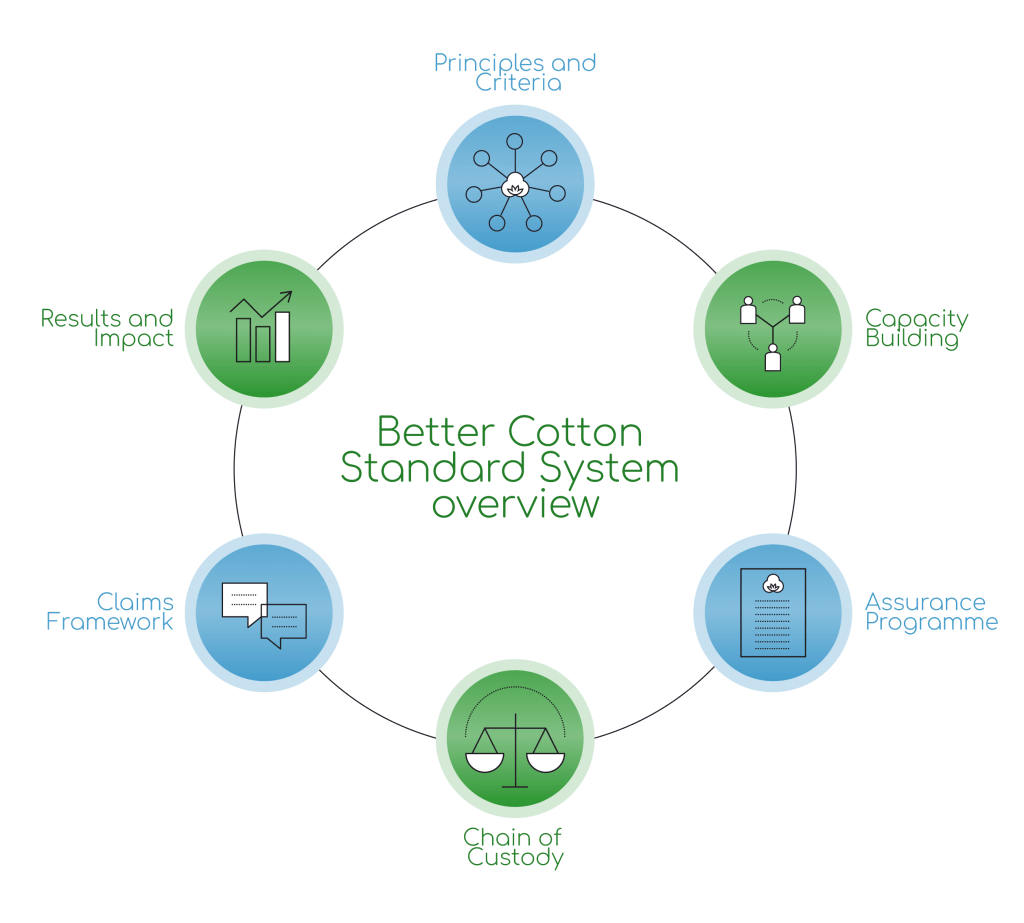 The revision process will include extensive consultation and engagement from all Better Cotton stakeholders, from producers and worker representatives to technical experts, other cotton initiatives, and retailers and brands. The revision process is expected to run from October 2021 through to early 2023.
Get involved
Join a working group
The revision process will be supported by several technical working groups, who will work closely with Better Cotton to revise the current sustainability indicators within the Principles & Criteria. If you have expertise in one of the thematic areas below and are familiar with the Better Cotton programme and Principles & Criteria, we invite you to apply to be a part of a working group.
Decent Work & Gender
Crop Protection
Natural Resources Management
Learn more and apply for one of the working groups via the dedicated revision webpage.
Stay informed through public consultations
There will be a public consultation period in late 2022. More details will be communicated to interested stakeholders closer to the consultation period.
If you would like to be kept up to date with the revision process, or contribute to the public consultation process, please submit your email address through the revision webpage.
If you have any questions or would like to learn more about the revision process, please contact the Better Cotton Standards Team at: [email protected]n.org.
Read more