We are delighted to launch the Better Cotton 2021 Annual Report which highlights key updates, successes and challenges from the past year and cotton season.
In the report, we share that:
In the 2020-21 cotton season, the Better Cotton programme reached more than 2.9 million cotton farmers in 26 countries.
2.2 million licensed farmers in 24 countries grew 4.7 million tonnes of Better Cotton – this accounted for 20% of global cotton production.
In 2021, Better Cotton's membership base surpassed 2,400 members in 63 countries.
Retailer and Brand Members sourced 2.5 million tonnes of Better Cotton – accounting for 10% of global cotton production.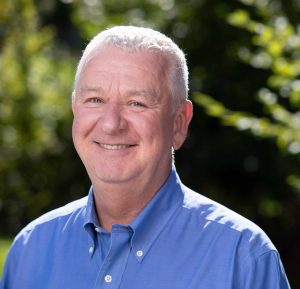 We can all agree that 2021 was a challenging year, amid the Covid-19 pandemic, and growing climate and biodiversity challenges. However, we remained steadfast in our commitment and purpose to promote more sustainable cotton production. Of the year's many highlights, I'm proud to share that the Better Cotton programme continued to grow and deliver impact where it mattered most, and as of 2021, we can say that Better Cotton is mainstream – representing more than 20% of global cotton production.

Alan McClay, CEO, Better Cotton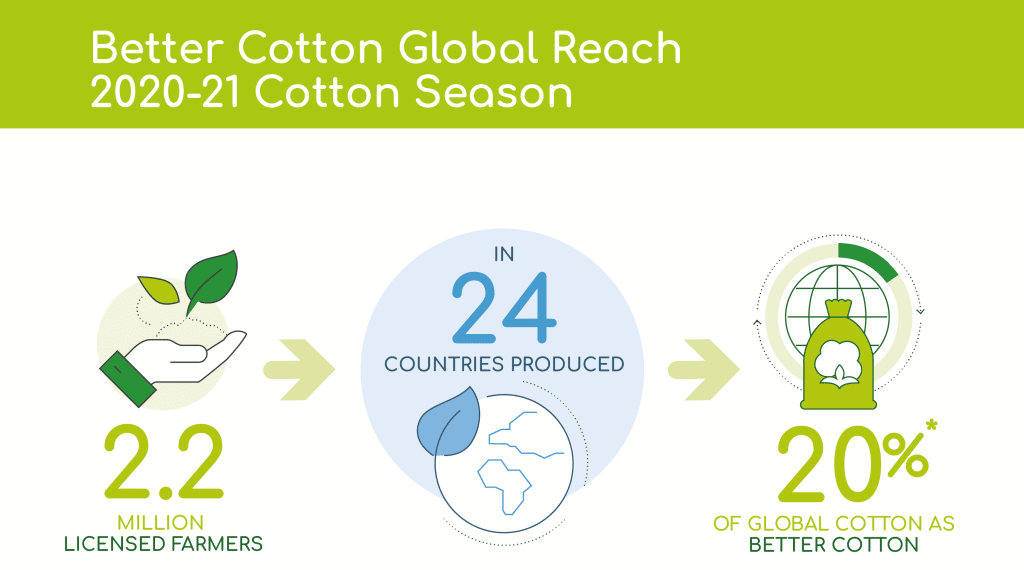 In the report, we dive into the launch of our ambitious 2030 Strategy, our rebrand, Better Cotton's financials and governance, and key focus areas and priorities for Better Cotton in 2021, sharing the developments we've made so far and plans to 2030.
Taking Climate Action
As well as agriculture having a role to play in reducing emissions, it also has the potential to store large quantities of atmospheric carbon in the soil. ​In 2021, we launched our climate mitigation target: by 2030, we aim to reduce greenhouse gas emissions per tonne of Better Cotton produced by 50% (compared to 2017 baseline).
Developing a Traceability Solution
We've developed a comprehensive four-year activity plan and detailed budget for introducing traceability into the Better Cotton network. Our top priority is to find ways to make this work in a way that delivers what consumers want in terms of traceability and what farmers need to achieve a thriving market.​
Focus on Farmer Centricity
Without farmers, there would be no Better Cotton. In 2021, we invested time and resources into research to better understand what farmers need and want, whether Better Cotton is delivering on this, and how we can further improve our offering for farmers and their communities. ​
Read the 2021 Annual Report
We will share the Annual Report results and more with attendees at the Better Cotton Conference, taking place on 22 & 23 June. Get your tickets here.
Read more