Launched last week at the BCI Global Cotton Conference in Brussels, the BCI 2017 Annual Report reveals thatBetter Cotton now accounts for 14% of global cotton production, a 2% increase on 2016.
The Annual Report celebrates the achievements of BCI Farmers, partners, members and stakeholders from around the world, as we strive together to make global cotton production better for the people who produce it, better for the environment it grows in and better for the sector's future.
In the 2016-2017 cotton season, 1.3 million licensed BCI Farmers in 21 countries produced 3.3 million metric tonnes of Better Cotton lint, enabling a record-level of more sustainably produced cotton to enter the global supply chain.
Annual Report highlights:
Explore the complete BCI 2017 Annual Report on the interactive report microsite. A PDF version is available for download.
Thank you to all of our committed stakeholders, who, by supporting and participating in BCI, are developing Better Cotton as a sustainable mainstream commodity and driving change.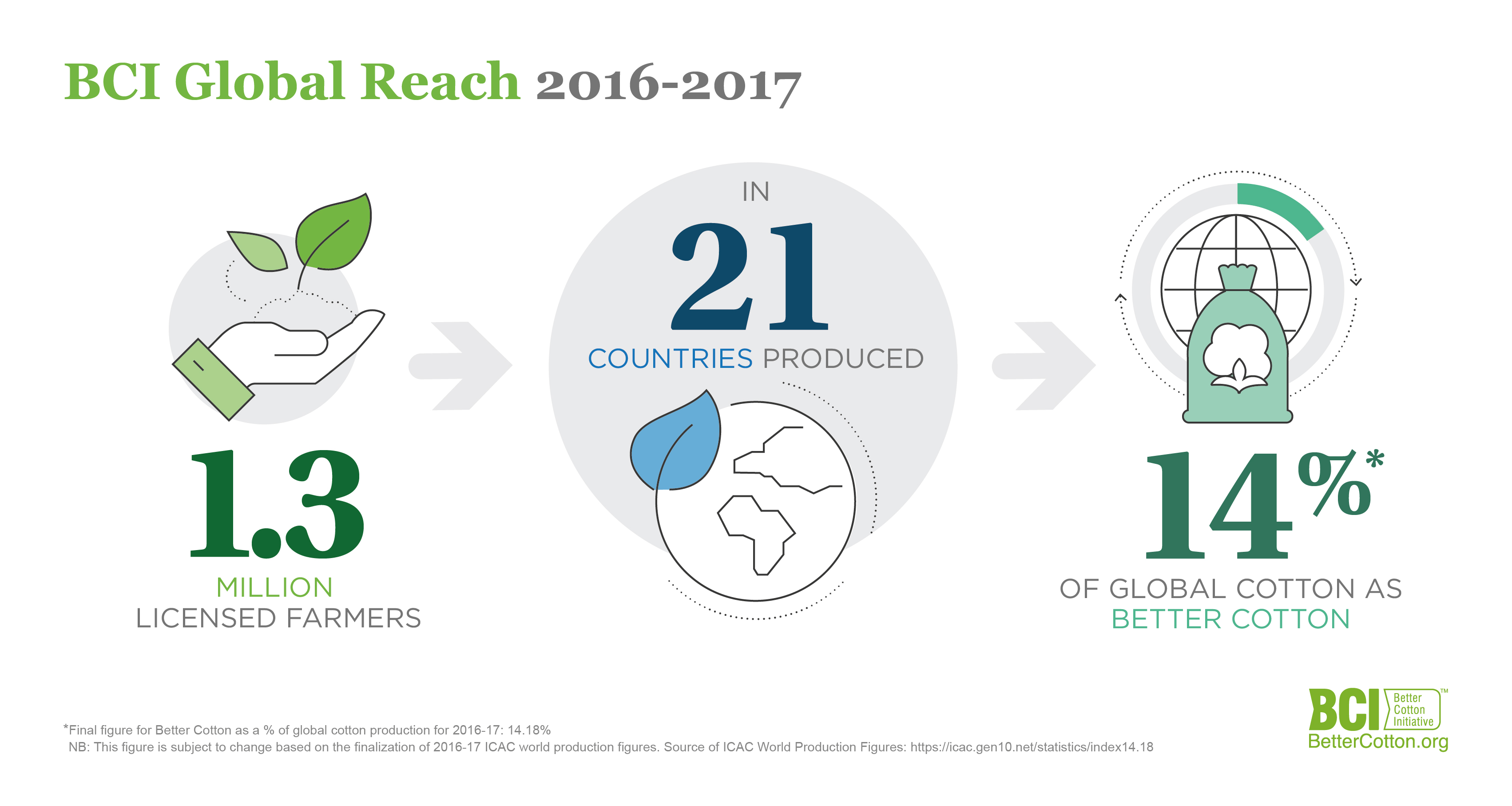 Read more