In November 2019, the Better Cotton Initiative (BCI) and IDH The Sustainable Trade Initiative (IDH), with the support of Dalberg Advisors, launched the Better Cotton Innovation Challenge – a global project seeking creative ideas and solutions to improve sustainable cotton farming practices around the world.
The first round of the challenge aimed to uncover innovative approaches and/or existing solutions to two identified challenges:
Challenge One: Customised Training
Innovations to help bring customised training on more sustainable farming practices to hundreds of thousands of cotton farmers across the globe.
Challenge Two: Data Collection
Solutions that could reduce the time and cost of farmer data collection to enable more efficient BCI processes.
A jury composed of external experts, BCI representatives, IDH representatives and the Dalberg team assessed 87 applications and shortlisted 20, before selecting five candidates to progress to the final phase of the competition. The five finalists now have the opportunity to pilot their sustainability-focused solutions in the field with BCI Farmers.
Meet the Finalists
Finalists Challenge One: Customised Training for Farmers
Ekutir's solution restructures training content into shorter, easily digestible modules delivered to farmers at the appropriate time of the year. It also provides individually tailored, immediately actionable advice to farmers based on a combination of their progress in the cotton growth cycle and real-time weather data. Ekutir's solution automates the delivery of general training content and creates several delivery routes that cater to both literate and illiterate, smartphone-enabled and smartphone-less farmers.
Water Sprint offers an interactive Decision Support System (DSS) which is designed to help farmers manage their crops by providing actual and forecasted measures of soil, climatic and agronomic conditions at local and regional levels. On the basis of the measurements, the system computes the required need for irrigation, fertilisers and pesticides. This proposed technology will use remote sensing and Geographic Information Systems (GIS) to gather data from satellites and formulate and communicate information to farmers through a smartphone app.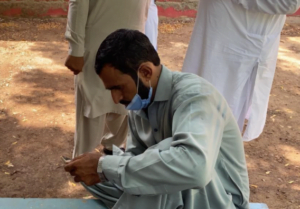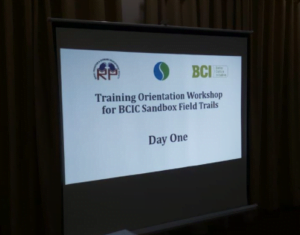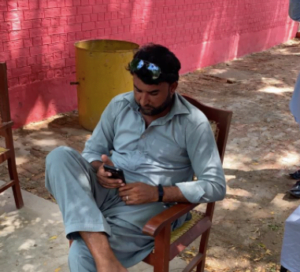 Finalists Challenge Two: Efficiency of Data Collection
Agritask offers a platform to manage the entire cotton verification process, including digital data collection, field inspection planning, remote sensing and other technologies. Its mobile app enables farmers to keep records digitally, and for Field Facilitators (field-based staff, employed by BCI's Implementing Partners, who deliver on-the-ground training to farmers) to document inspections digitally. Agritask enables remote monitoring via satellite and virtual weather stations and provides agronomic advice to farmers. It can also integrate with other technologies such as voice-based mobile apps to facilitate data collection.
CropIn's proposed solution is a digital farm management solution (that has both mobile and web interfaces) that enables complete digitisation of farming processes. The platform empowers data-driven decision-making and provides complete visibility of people, processes and performance on a near real-time basis. It enables farmers to efficiently manage farming practices, while also ensuring they are adhering to compliance and certification requirements. The solution will help farmers to address issues such as pest and crop-health and manage budgets and inputs, helping farmers to maximize their returns.
Ricult is an integrated Artificial Intelligence based digital platform that collects data directly from farmers (through mobile phones) and via remote sensing, satellite imagery, processing mills, middlemen and other cotton supply chain actors. The platform processes and analyses the data and generates actionable insights which are then distributed throughout the agriculture ecosystem through mobile phones and a web-based application. The generated insights are both predictive and diagnostic and will help farmers in improving their yield and crop health, while also enabling cotton mills to gain access to yield forecasts.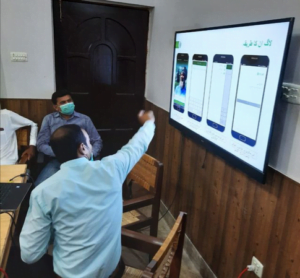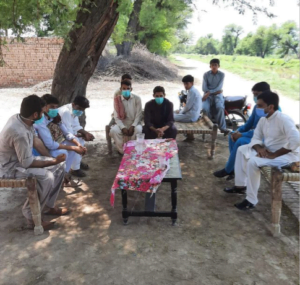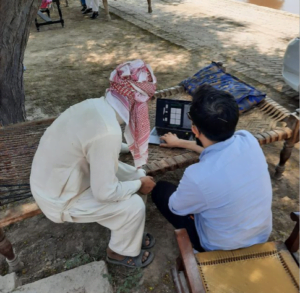 Field Trials
The field-level trials provide an opportunity for the five finalists to test their proposed solutions in a real farming environment. To support the finalists, each organisation has been paired with one BCI Implementing Partner who will support them during the eight weeks of the trials.
The trials are now underway in India, Pakistan and Israel, after facing a slight delay due to Covid-19. Travel restrictions and social distancing requirements have also led the finalists to come up with alternative approaches to conduct many of their trial activities remotely, such as data collection and delivery of training sessions. Despite the challenges, the trials are going well and should be complete by the end of September.
Once the field-level trials have been completed, a new jury composed of Implementing Partner representatives, BCI representatives, IDH representatives and the Dalberg team will assess the finalists and select the final winners based on a six-point criteria: impact, technical performance, likelihood of adoption, scalability, financial sustainability and team capability.
The final winners will be announced around the end of October! We look forward to sharing a further update then.
Read more