Coronavirus Update
BCI works with Strategic Partner İyi Pamuk Uygulamaları Derneği (IPUD), three Implementing Partners (on-the-ground partners in charge of delivering the BCI Programme) and more than 3,000 BCI Farmers* in Turkey.
Implementing Partner training has transitioned to an online platform so that field staff who deliver training to farmers can safely complete training modules on more sustainable farming practices, as well as access guidance and advice on health and safety and how to protect themselves from Covid-19.
To support the agricultural sector in Turkey, the government announced that farmers' repayments of Treasury-backed loans due in May and June will be postponed for six months.
As part of our Cotton Farming and Covid-19 series, we spoke with our Strategic Partner in Turkey, as well as three BCI Farmers to find out more about what is happening on the ground.
Q&A with İyi Pamuk Uygulamaları Derneği (IPUD)
İyi Pamuk Uygulamaları Derneği (IPUD) is a civil society organisation representing multiple stakeholders across the cotton sector in Turkey. As BCI's Strategic Partner, IPUD is responsible for the implementation of the Better Cotton Standard System and supporting farmers to grow cotton more sustainably.
The cotton season in Turkey is well underway. What Covid-related challenges did cotton farmers face in the lead-up to the cotton harvest?
Like many countries across the world, farmers, farm workers and their families in Turkey have been affected by the Covid-19 pandemic. Market uncertainty and unstable financial conditions have especially affected communities who already live under precarious conditions and experience high unemployment rates. Farm workers, who have little job security, and farmers without strong market connections or extra savings have suffered the most.
At the onset of the pandemic, farmers didn't know if they would be able to continue their work. However, the government eventually took measures to ease agricultural workers' travel restrictions, considering them essential workers. Although there were some initial problems implementing the measures on the ground, farmers and farm workers were eventually able to continue their farming activities in a timely manner.
What do you think the short and long-term impact of Covid-19 will be for cotton farmers in Turkey?
Due to the postponement or cancellations of orders from retailers, a substantial number of workers in the textile and garment industry have lost their jobs or have been forced to take unpaid leave. Cash flow disruptions throughout the supply chain have pushed textile and garment manufacturers to the brink of financial collapse. If the situation does not improve soon, a substantial number of companies will not be able to survive. One major knock-on impact will be reduced demand for cotton, which will result in local cotton prices falling or demand ceasing all together. Smallholder cotton farmers and farm workers will be hit the hardest.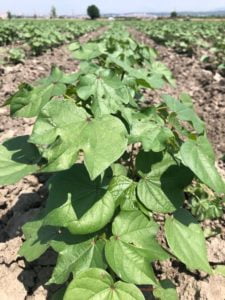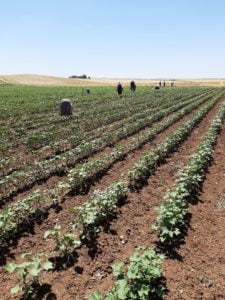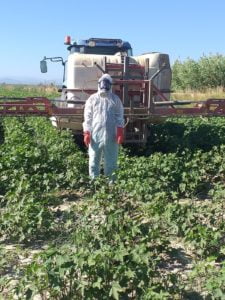 How are IPUD and BCI supporting BCI Farmers to overcome Covid-19 related farming challenges?
For the safety of all IPUD staff and BCI Farmers, we have adapted our capacity building programme and transitioned from in-person to online training. Field Facilitators (field-based staff, employed by BCI's partners, who deliver on-the-ground training to farmers) have already used the online platform to complete training modules on more sustainable farming practices, which will then be shared with farmers. In addition, we developed health and safety training materials, advising farmers on how to protect themselves and their workers from Covid-19.
With the support of our Implementing Partners: GAP Regional Development Agency, WWF Turkey and Canbel, we have distributed 12,000 face masks to farmers and farm workers.
BCI Farmer Insights
Implementing Partners GAP Regional Development Agency, WWF Turkey and Canbel share insights from three BCI Farmers.
"We were worried when the outbreak began, but having a job in the field and away from the crowded towns made our lives a little easier. We have been able to easily follow social distancing guidelines. Although finding farm labourers has been more difficult this season." РBCI Farmer, Şanlıurfa, Diyarbakır | GAP Regional Development Agency
"I think it will be harder to find farm workers this season. Transportation restrictions, for example, only half of the seats can be occupied in a vehicle, will affect the costs of hiring seasonal labourers because contractors will have to spend more on transportation. We are also worried about the increased risk of infection. We will keep observing the situation and national guidance as the season progresses." РBCI Farmer, Aydın | WWF Turkey
"During the pandemic, the ƒ∞zmir Commodity Exchange Office — one of the most important organisations for farmers as it enables them to follow the cotton market — temporarily closed, as did some spinning factories. Therefore, demand for cotton and its price has decreased, both in Turkey and abroad." – BCI Farmer and Ginner, ƒ∞zmir, Manisa | Canbel
*2019-20 season estimates. Final figures will be shared in BCI's 2020 Annual Report.