There are many sustainability standards and public-sector initiatives that promote and drive sustainability within commodity sectors. However, there is no alignment on how data is collected and reported, which makes it difficult to have a clear view on the collective ability of these programmes to progress towards the United Nation's Sustainable Development Goals (SDGs) on a global scale.
As the sustainability standards and initiatives increasingly focus on reliable data and credible reporting, more information is being required from producers on their environmental, social and economic performance. This leads to data collection becoming more time consuming and costly, while not necessarily adding any value for producers.
To bridge these gaps and improve efficiency, the Delta Project was developed to align the measurement and reporting on sustainability performance at farm level across sustainability standards and commodities. The project is a collaboration between the Better Cotton Initiative (BCI), the Global Coffee Platform (GCP), the International Cotton Advisory Committee (ICAC) and the International Coffee Association (ICO). It is funded by the ISEAL Innovation Fund.
"The Delta Project will ultimately lead to the creation of the "Delta Framework' which aims to build a common approach and language for sustainability reporting that is linked to SDG targets," says Eliane Augareils, Monitoring and Evaluation Manager at BCI.
The framework will feature a common set of environmental, social, and economic indicators to measure sustainability across the cotton and coffee commodity sectors, though the number of indicators will be limited to ensure that the framework remains manageable for companies and governments. The project will also provide examples of good and bad practices; tools and information to facilitate the framework's adoption; and recommendations on how companies can communicate sustainability information to their customers.
"Coffee and cotton farmers will also be able to use the information produced for the framework to track their own progress, compare their performance to their peers and access more resources and data to develop better insights," says Andreas Terhaer, Manager IT & Processes at GCP.
Standardising a framework and making it adaptable to a range of commodities will also foster the development of a common language for sustainability in agriculture and make it easier to collect and compare data. The results are expected to improve the quality of support and services farmers receive in the future, including better financing terms and more favourable government policies that promote sustainability in the agricultural sector.
"While the Delta Project currently focuses on two commodities, cotton and coffee, it is being designed to allow for further expansion. We're really excited about its potential application to cocoa, soy, palm oil, sugar, and other commodity sectors in the future,"saysNorma Tregurtha,Policy and Outreach Director at ISEAL.
Learn more about the Delta Project.
The project is possible thanks to a grant from the ISEAL Innovations Fund, which is supported by the Swiss State Secretariat for Economic Affairs SECO.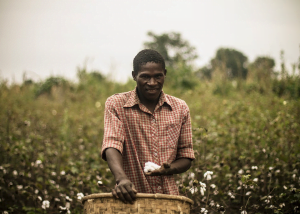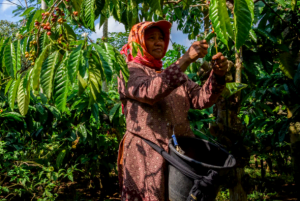 Images
Left:© BCI / Paulo Escudeiro | BCI farm worker |Niassa Province, Mozambique, 2018.
Right:© Global Cotton Platform, 2019
Read more