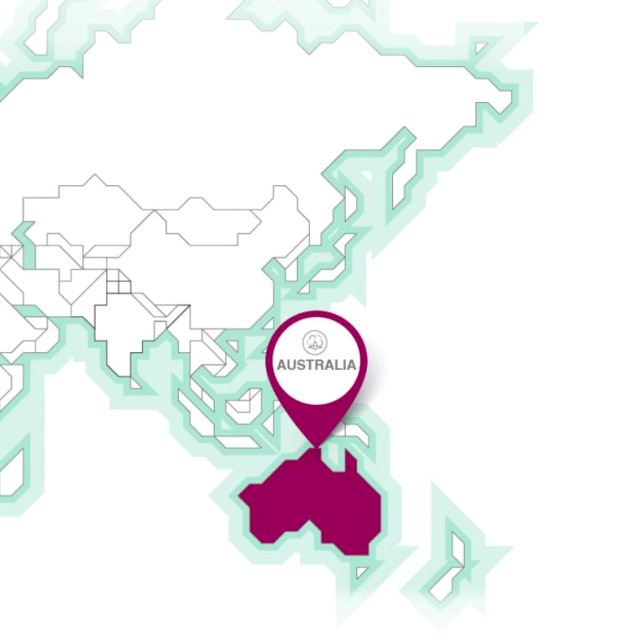 Better Cotton in Australia (myBMP)
Cotton is a major crop in Australia, representing from 30% to 60% of total agricultural production in the regions where it's grown (by value).
Slide 1
Cotton is a very productive crop, with Australian lint yields often producing three times the world average yield. Australian cotton farmers use high-precision, mechanised techniques and are increasingly using best practices in water management to help conserve water resources.
Better Cotton Partner in Australia
Cotton Australia, the official body for Australia's cotton producers, joined Better Cotton as a member in 2012. Two years later in 2014, it became a Strategic Partner following a formal benchmarking process to align Cotton Australia's cotton sustainability standard, the 'my Best Management Practice' (myBMP) Standard, with the Better Cotton Standard System. myBMP is the Australian cotton industry's standard for growing cotton in an environmentally and ethically responsible way.
myBMP is now recognised as equivalent to the Better Cotton Standard System. This means that growers who opt for Better Cotton licensing and meet the requirements of the myBMP certification are able to market their certified cotton as Better Cotton.
Australia is a Better Cotton Equivalent Standard Country
Find out what this means?
Which regions grow Better Cotton in Australia?
In Australia, Better Cotton is currently grown in New South Wales and Queensland.
When is Better Cotton grown in Australia?
Cotton is sown throughout November and December and harvested from April to July.
Sustainability challenges
Australia has faced serious droughts over recent years. With a strict system of water sharing operating in the country, farmers are careful to only use the amount of water allocated to them to irrigate their crops.
Sometimes this isn't enough and has led to a decline in Better Cotton production in recent years, decreasing from 92,000 tonnes in the 2018-19 cotton season to 31,000 tonnes in 2019-20. However, Cotton Australia is committed to continuing to help farmers navigate the challenges of water scarcity.
In response to increasing water scarcity, some farmers in Australia are using precision technology to optimise water use and irrigation. For example, some farmers combine satellite imagery of their cotton crops with digital soil moisture readings and local weather data in order to determine exactly how much water to apply on a particular day. Similarly, using precision technology to pinpoint soil and crop needs, farmers have been able to apply pesticides and fertilisers efficiently and overall reduce their total input use.
Find out more about the outcomes farmers are experiencing by participating in the Better Cotton programme in our latest Farmer Results Report.
Get in touch
Contact our team via the contact form if you'd like to learn more, become a partner or you're a farmer interested in farming Better Cotton.