China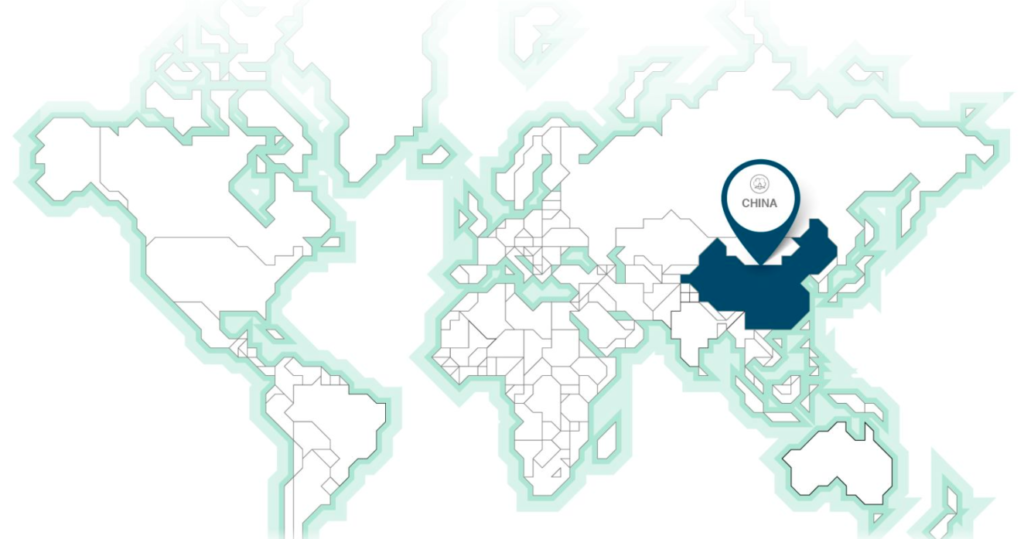 .
Read more about BCI's presence in Western China in the dropdown box below.
As both the world's largest cotton producer and a major consumer of cotton, China is a key country for Better Cotton. Sustainable cotton production is a major challenge here, with 24 million farmers depending on cotton cultivation to earn a living and the environmental footprint this represents.
A BCI Representative Office was registered in Shanghai in May 2012 and is recognised in China as a Swiss Trade Association. This structure was chosen to help guarantee the success of Better Cotton in China.
Who grows Better Cotton?
BCI Farmers in China are organised into large farms that are either renting land from the state or from rural collective economic organisations.
In the 2018-19 cotton season, 81,04 licensed BCI Farmers in China produced 896,000 tonnes of Better Cotton lint on 431,000 hectares.
Find out more about the success, challenges and key changes that happened in the 2018-19 cotton season in the Better Cotton Country Snapshots.
Who are BCI's Implementing Partners in China?
BCI works with a number of Implementing Partners in China including: Binzhou Nongxi Cooperative, Yuli Zhong Wang industry and trade company Ltd, Guoxin Rural Technical Service Association, Xinjiang Luthai Fengshou Cotton Industry Co. Ltd., Akesu Jintian Farm Co., Ltd, Yuli County Zhongliang Cotton Co.,Ltd, Shandong Huitong Textile Co. Ltd., Xinjiang Taichang Industrial Co. Ltd., Changzhou Keteng Textile Co., Ltd, Solidaridad China, Cotton Connect China, Songzi Agriculture Technology Promotion Center
When is cotton grown in China?
Cotton is sown throughout the month of April and harvested from September to November.
Stories from the Field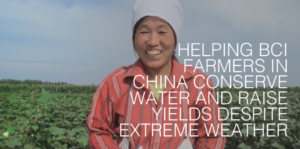 Helping BCI Farmers in China Conserve Water and Raise Yields Despite Extreme Weather.
Find out how a Chinese co-op in Xinjiang is helping more than 275 smallholder farmers to raise their yields and profits.
Western China Resources for BCI Members
BCI Members can stay informed of the latest developments related to the BCI Programme and its implementation in Western China here.
BCI Suspends Licensing in Western China
Last updated: 4 August 2020
BCI has suspended its assurance activities in the Xinjiang Uyghur Autonomous Region (XUAR) of China effective starting the current cotton season (2020-21) based on the recognition that the operating environment prevents credible assurance and licensing from being executed.
BCI assurance activities for the last season finished in September 2019. There will be no new licensed Better Cotton effective starting the current cotton season (2020-21).
Support for Farmers
Cotton is grown in areas of the world with formidable challenges, both social and environmental. BCI's mission calls upon us to manage complex, socio-political and economic conditions in order to deliver support and interventions where they will have the most impact. Therefore, we will continue to engage with all stakeholders and relevant experts to adapt and respond to the challenging context in the XUAR in a way that prioritises the safety and wellbeing of farming communities and reflects BCI's values. At the same time, we support state-to-state engagement and the work of policy makers and experts to identify solutions so that communities in the region can maintain access to information and support on more sustainable agricultural practices.