Meet the team
At the BCI head office in Geneva, Switzerland as well as our regional offices around the world, the BCI staff are a small and dedicated team working hard in pursuit of our end goal: developing Better Cotton as a sustainable, mainstream commodity. The team is headed by CEO Alan McClay, and supported by a team of directors. Read more about them below: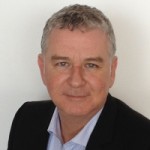 Alan McClay, CEO:  Alan joined BCI in September 2015. Prior to BCI, Alan led a consulting practice for companies, industry groups and international organisations with two distinct specialisations: the first on sustainability in global consumer goods supply chains, working with businesses and their stakeholders in addressing the social and environmental impact of their activities; and the second on the governance, strategy and management of non-profits. His previous roles include CEO of CIES – The Food Business Forum (2004-2010) and EVP of the Consumer Goods Forum (2010-2011). Alan is a Cambridge graduate with a master's degree from Sciences Po Paris and a MBA from London Business School.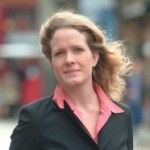 Lena Staafgard, Chief Operations Officer: Lena joined BCI in 2010 as Business Director overseeing membership, fundraising, finance, HR and operations. In 2015, she transitioned to the role of Programme Director-Global Supply and was responsible for national government engagement and implementation of the Better Cotton Standard at field level in all countries of operation. Lena developed a new global fund, the BCI Growth & Innovation Fund, in partnership with IDH, the Sustainable Trade Initiative, which supports Better Cotton projects in eight countries around the globe. In May 2016, Lena transitioned to the role of Chief Operations Officer overseeing the global operational effectiveness of the organisation, including the supply programme. Prior to joining BCI, she worked for many years at Forum for the Future in London, advising the private sector on how to integrate sustainability into their business models and strategies.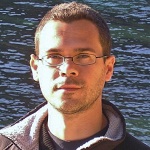 Damien Sanfilippo, Director of Standards and Assurance: Damien joined BCI as Director of Standards and Assurance in February 2014, leading the team responsible for ensuring the Better Cotton Standard System is improved, consistently understood and implemented in a credible manner. His team is also responsible for measuring both immediate results and long-term impact.  An environmental scientist by training, Damien started his career leading natural habitat restoration programs in Florida's wetlands and biodiversity research programs in Madagascar, before working on the development and promotion of sustainable cotton production. He has worked with organic cotton producers in West Africa, and has also worked with fashion schools across Europe, educating the fashion designers of tomorrow about sustainable cotton. Executive Committee member of BCI until 2009, he contributed to the development of BCI system before joining Fairtrade International as Global Product Manager for Fairtrade Cotton. Damien has a B.Sc. in Environmental Sciences from Florida Institute of Technology.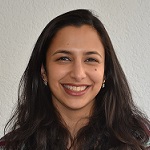 Ruchira Joshi, Programme Director – Demand (on sabbatical August 2016 until end of July 2017): Ruchira has been with BCI since 2010 and is responsible for member recruitment, member services and monitoring and ensuring an increased uptake of Better Cotton globally. This includes all BCI work on supply chain engagement and training and traceability. Previously, she led on Better Cotton implementation in China, India, and Pakistan as well. Prior to BCI, Ruchira worked as a senior consultant in Price Waterhouse Cooper's Sustainability & Climate Change team in London, focusing on agricultural commodities sourcing for major food and beverage companies as well as large fund management. Clients included SABMiller, The Coca-Cola Company, Shell Foundation, DFID, and Alliance for a Green Revolution in Africa. Ruchira has a master's degree in International Development from the School of Oriental and African Studies (SOAS) in London, and a BA in Economics and International Relations from Knox College in the US.
If you are interested in becoming part of our enthusiastic and dynamic team, see our Jobs page for current vacancies.