Kazakhstan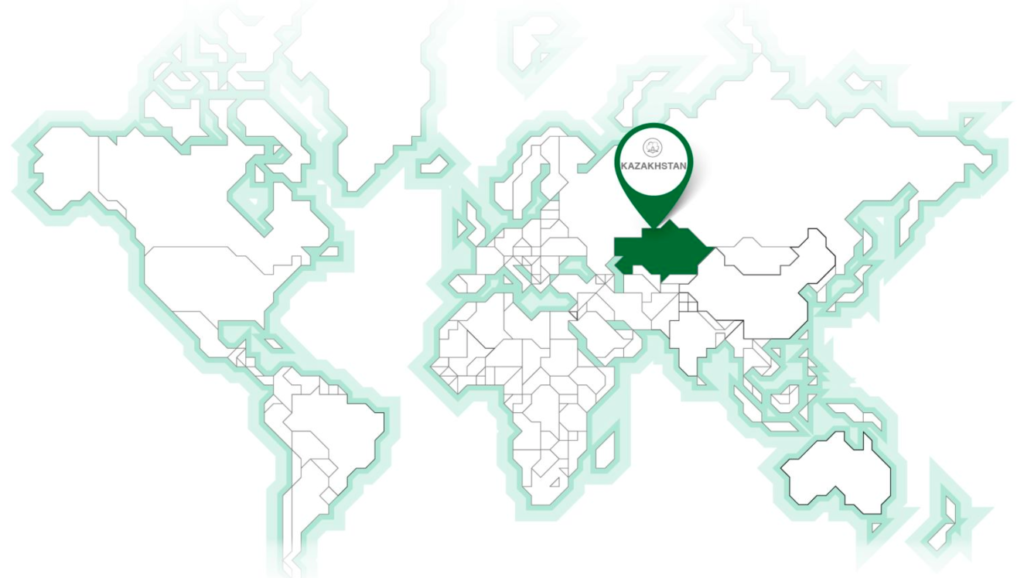 Over 24% of the population of Kazakhstan are employed by the agricultural industry. Family farms account for approximately 70% of land in Southern and South-eastern Kazakhstan, and account for an estimated 95% of total cotton production. While Kazakhstan is significantly larger than its Central Asian neighbours in terms of land area, its cotton production is relatively low due to the significance of grain cultivation and other food crops.
Kazakhstan is the northernmost cotton growing country in the world. Cotton is only grown in the Southern districts (known as "oblasts") where average temperatures of 19-33ºC during the harvest season are favourable to the crop. Water scarcity and harsh climate conditions pose the primary environmental challenges for farmers.
Who grows Better Cotton?
In the 2019-20 cotton season, 311 licensed BCI Farmers produced 3,000 tonnes of Better Cotton lint. Cotton is known as "Мақта" in Kazakh, "хлопок" in Russia.
Who is BCI's Implementing Partner in Kazakhstan?
As a response to increasing demand for Better Cotton from Kazakhstan, Louis Dreyfus Company (LDC), a BCI Member since 2012, proactively engaged with BCI to establish the BCI Programme in the country. In early 2015, stakeholders from the Kazakh cotton sector met in Shymkent, Kazakhstan to discuss BCI. Work officially began in 2016, with the Kazakh branch of LDC taking on the role of Implementing Partner (IP). The first Better Cotton project in Kazakhstan launched in 2016 in the Makhtaaral oblast.
When is cotton grown in Kazakhstan?
Cotton is sown in April and harvested from September to November. Farmers typically plant local, medium staple cotton varieties with a short vegetation period of 110-120 days.
Insights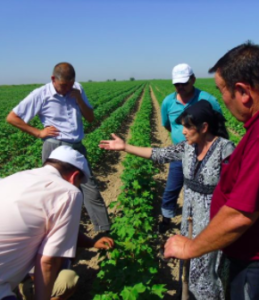 To further support the country's BCI Farmers, BCI's Implementing Partner in Kazakhstan, Louis Dreyfus Company, is seeking additional funding for farmer capacity building projects. It is also working with research institutes to support farmers and the industry in developing more climate resilient varieties of cotton.