Multiple African Countries: Cotton made in Africa (CmiA)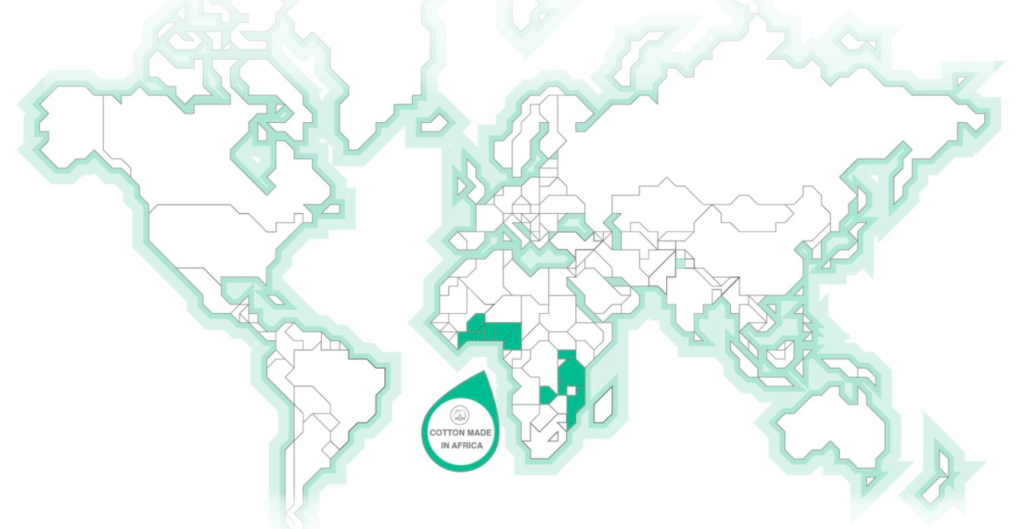 The African continent represents 5% of global cotton production and more than 9% of the worlds cotton exports. Cotton is one of the most important cash crops on the continent. Most cotton grown in Africa is grown by smallholders (farmers farming on less than twenty hectares of land). These farmers tend to have a limited access to inputs such as water and pesticides and achieve low yields. Quality has traditionally been seen as high throughout the continent, largely thanks to hand picking.
BCI started its first operations in Africa in 2010 and now runs programmes directly in four African countries: Madagascar, Mali, Mozambique and South Africa.
Who is BCI's Partner in Africa?
In 2013, following three years of collaboration, BCI completed a Strategic Partnership Agreement with the Aid by Trade Foundation (AbTF), owners of the Cotton made in Africa (CmiA) Standard and Smallholder Cotton Standard (SCS). An independent study comparing the two standards led to a benchmarking agreement between BCI and AbTF, whereby the cotton verified as CmiA/SCS can also be sold as Better Cotton (but not vice versa). This partnership means that BCI does not introduce a parallel scheme in countries where AbTF and CmiA are already delivering benefits to smallholder farmers.
Ultimately, the aim of the partnership is to improve the livelihoods of hundreds of thousands of smallholder farmers in Sub-Saharan Africa. Working groups have been put in place to develop common solutions for issues such as child labour, Integrated Pest Management, monitoring and evaluation and supply chain.
The aim is also to provide textile companies and traders with increased access to more sustainable cotton. Textile companies can now procure cotton produced from CmiA verified cotton companies – click here to see the updated list of verified companies. This will, in turn, increase the sale of more sustainable African cotton on the world market, consequently improving economic and environmental sustainability of smallholder farmers on the continent.
Who grows Better Cotton?
Many farmers qualifying under CmiA are now able to market their cotton as Better Cotton or Cotton made in Africa, depending on the demand in the market. This gives increased flexibility to farmers whilst avoiding additional costs.
In the 2019-20 cotton season, 756,001 CmiA farmers in Benin, Burkina Faso, Cameroon, Cote d'Ivoire, Ghana, Mozambique, Nigeria, Tanzania, Uganda and Zambia produced 578,000 metric tonnes of cotton lint in line with the CmiA and Better Cotton Standards.
Insights
"Our training and support goes beyond sustainable agricultural practices. We also work with cotton companies and retail partners to invest in community projects focused on women's empowerment, education, nature protection, water and hygiene, which provide broader benefits to cotton-producing communities." – Tina Stridde, Managing Director at Aid by Trade Foundation.
Image: Licensed CmiA Farmers © Martin J. Kielmann for CmiA. 2020.