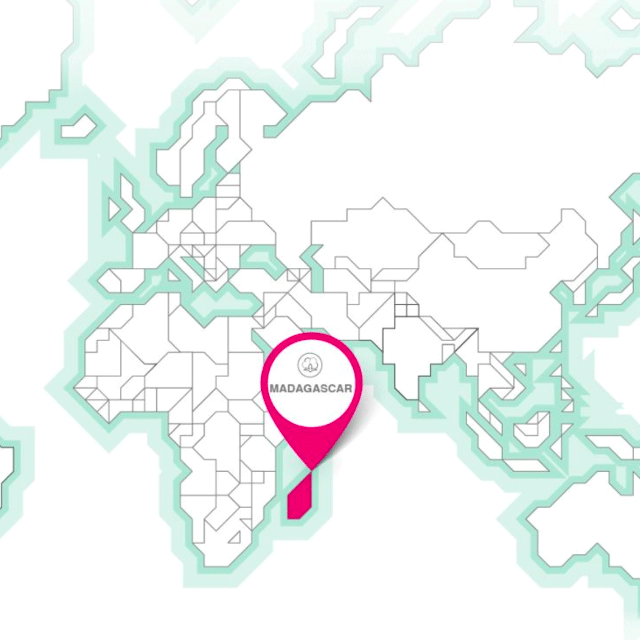 Better Cotton in Madagascar
Agriculture is an important part of Madagascar's economy, accounting for around 30% of GDP and employing about 75% of people despite only a small land area (around 5%) being cultivated at any one time.
Cotton is one of the main cash crops in Madagascar, along with vanilla and coffee. The majority of the country's cotton is grown by smallholder farmers, typically cultivating less than one hectare of land. Our Implementing Partner in Madagascar, Tianli Agri, is among those reviving the country's cotton sector, including through the support of partners such as the World Bank.
In the 2018-19 cotton season, 663 licensed Better Cotton Farmers produced 700 tonnes of Better Cotton lint on 2,000 hectares of land in Tuléar, in the Atsimo-Andrefana region. Madagascar's only Producer Unit did not earn a Better Cotton license in 2019-20 and hence the figures for farmers, area and production are zero for this season.
Better Cotton Partner in Madagascar
Better Cotton's Implementing Partner in Madagascar is Tianli Agri. In 2019, Better Cotton and Tianli Agri took steps to raise the profile of cotton in Madagascar and create more market opportunities for Better Cotton Farmers to sell their cotton. Better Cotton and Tianli Agri are building relationships with the country's cotton stakeholders and sharing the benefits of becoming Better Cotton Members, sourcing Better Cotton and supporting more sustainable farming practices.
Which regions grow Better Cotton in Madagascar?
Better Cotton is grown in Tuléar, in the Atsimo-Andrefana region.
When is Better Cotton grown in Madagascar?
Cotton is sown from November to January and harvested from April to July.
Sustainability challenges
In Madagascar, cotton farmers rely on rainfall to water their crops. However, in the past two decades, temperatures have risen, and rain has been infrequent and much later in the traditional growing season. Climate change also means the area where farmers can sow cotton is dwindling, and pest pressure is a reoccurring issue. Added to this, the Alizé wind blows for twice as long as in previous years, displacing the nutrient-rich topsoil and adding to farmers' soil health challenges. Tianli Agri is working to help farmers improve their farming practices, including by using more organic and mineral fertilisers to promote soil fertility.
To help prevent child labour, our Implementing Partner works with women's associations and local schools to raise awareness of the importance of education. It has also begun working with the Ministry of Population and Promotion of Women, Child Protection and Social Action to support collective action on expanding access to education and health services as well as safe water.
Find out more about the outcomes farmers are experiencing by participating in the Better Cotton programme in our latest Farmer Results Report.
Get in touch
Contact our team via the contact form if you'd like to learn more, become a partner or you're a farmer interested in farming Better Cotton.