January – December 2021 | Cotton Sustainability Digital Series hosted by BCI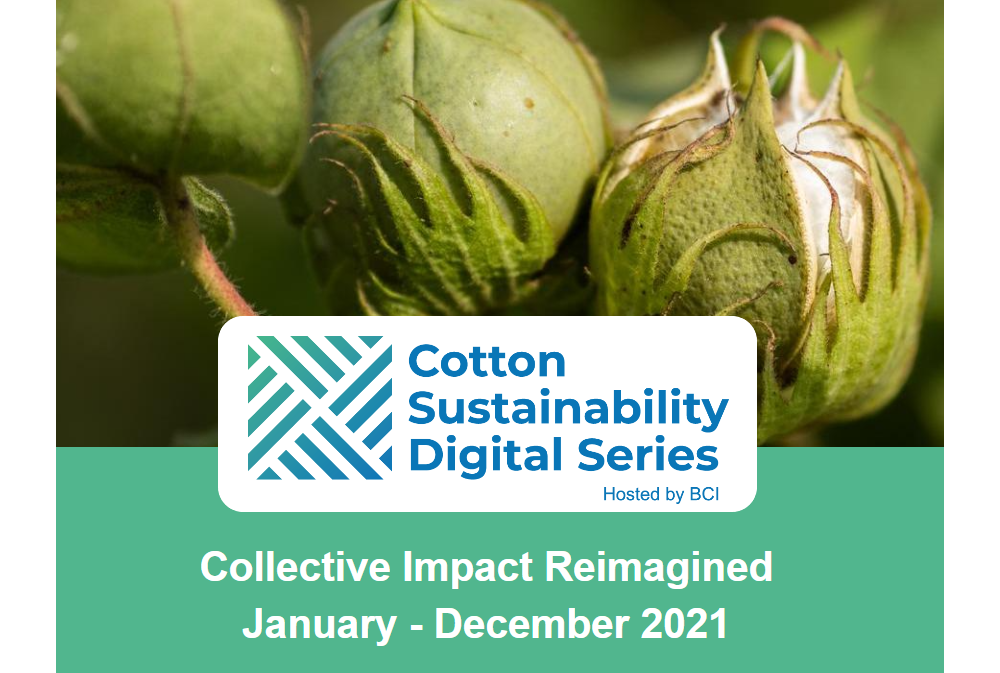 We are delighted to be launching a new Cotton Sustainability Digital Series for 2021. Sessions and speakers originally curated for the in-person 2021 Global Cotton Sustainability Conference will now be coming to you live online, at more accessible rates and times across the entire year.
Join BCI and partners through 2021 for the monthly Cotton Sustainability Digital Series, where the entire sector will come together to shape a more sustainable future for cotton. Connect with industry leaders and experts to explore the entire cotton value chain. Episodes will focus on topics including climate action, innovation today and social sustainability.
Register to join us online, where together, we will discover solutions for more sustainable cotton sector.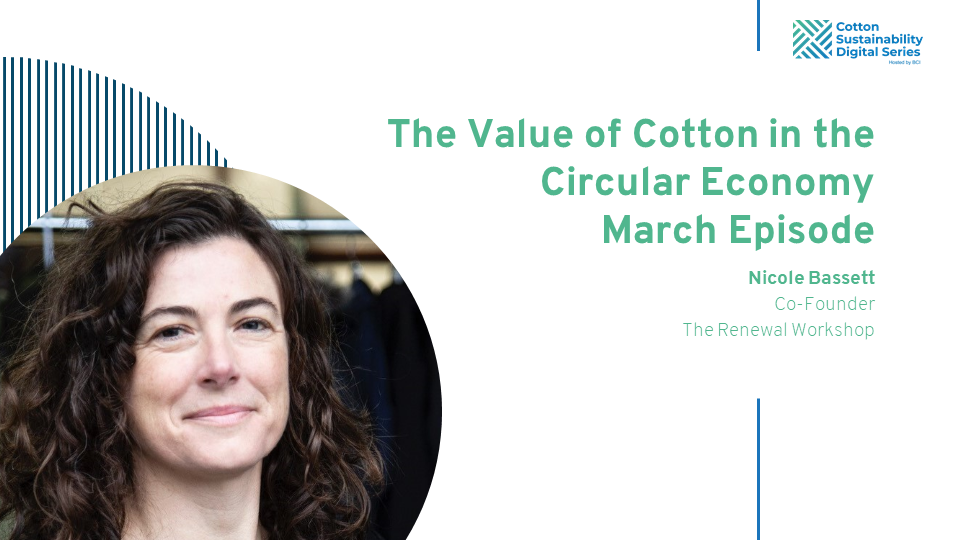 The current linear business model of taking cotton from the earth, making apparel and textiles of it, selling these products, using them as customers…then what?
Historically there have been no systems at the end of the line to ensure original value is maintained. Circular business models are on the rise in the apparel and textile industry – how will this impact the world's raw cotton? This talk on "The Value of Cotton in the Circular Economy" with Nicole Bassett, Co-Founder of the Renewal Workshop, will explore circular businesses in play, their benefit to resource reduction and long-term sustainability, as well as the questions that arise on how it might impact cotton farmers in the future. Learn more about Nicole Bassett.
Date: Thursday, 11 March 2021
Time: 15:00-16:00 GMT
*BCI Members may login to access a member discount code for the series.
Future Episodes
Sponsors
Welcome Reception Sponsors

Cotton Conference Dinner Sponsors

Farmer Travel Sponsors
Coffee Break Sponsors
Collaborators
Note that our sponsors have generously continued their support from the originally scheduled in-person Global Cotton Sustainability Conference, which the Cotton Sustainability Digital Series was adapted from, so retain their sponsorship levels here.