January – December 2021 | Cotton Sustainability Digital Series hosted by BCI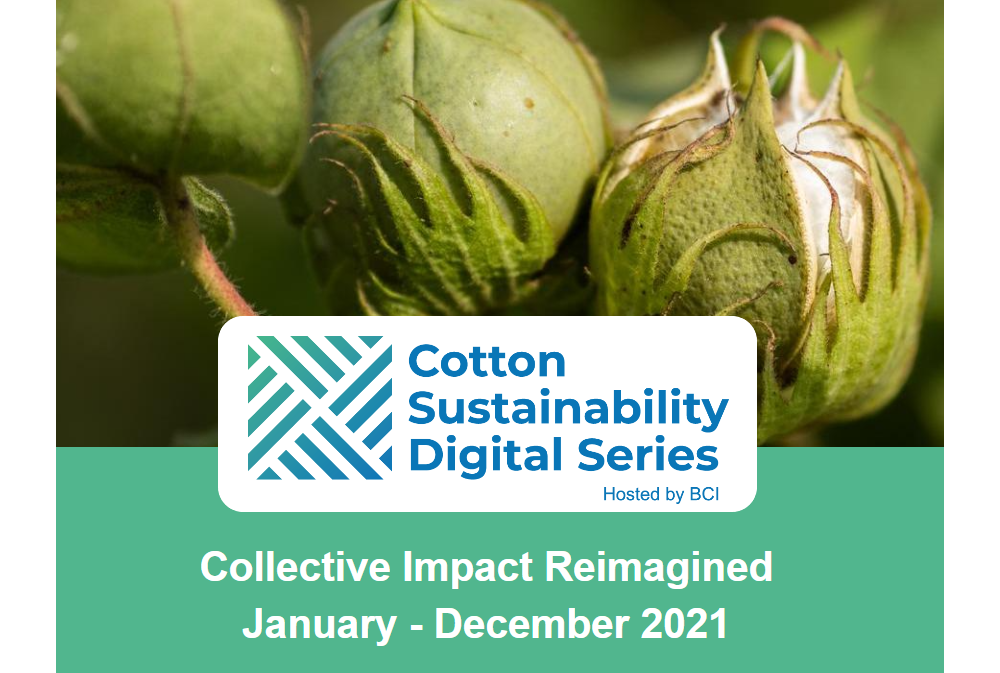 We are delighted to be launching a new Cotton Sustainability Digital Series for 2021. Sessions and speakers originally curated for the in-person 2021 Global Cotton Sustainability Conference will now be coming to you live online, at more accessible rates and times across the entire year.
Join BCI and partners through 2021 for the monthly Cotton Sustainability Digital Series, where the entire sector will come together to shape a more sustainable future for cotton. Connect with industry leaders and experts to explore the entire cotton value chain. Episodes will focus on topics including climate action, innovation today, and social sustainability.
Register to join us online, where together, we will discover solutions for a more sustainable cotton sector.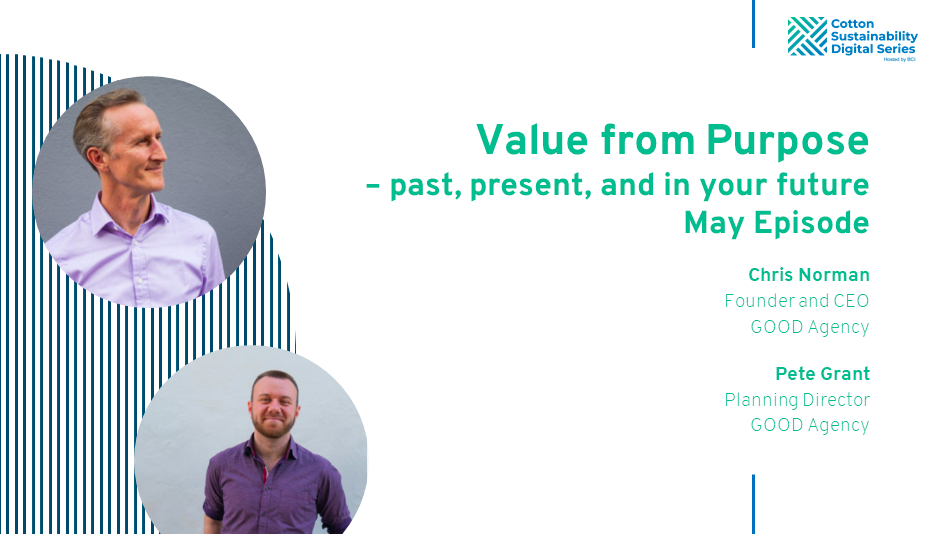 A step further than sustainability, why communicating purpose is key to success.
This session will look at the forces that have created an unstoppable momentum behind "Purpose"; defined as "the demonstration of positive impact on relevant social and environmental issues, to create value for individuals, the business and wider society".
Brand Purpose experts, GOOD Agency, will explore the primary drivers of Purpose and unpick the ways in which brands can mobilise stakeholders, colleagues, and customers around their Purpose and sustainability initiatives to create more value, now and in the future. They will also share their latest audience-first research and bring the perspective of brands to reveal what your stakeholders really feel about Purpose commitments and communications. Learn more about Chris Norman and Pete Grant.
Date: Tuesday, 11 May 2021
Time: 15:00-16:00 BST
*BCI Members may login to access a member discount code for the series.
This event has now passed, but you can still register and access the recording and presentation slides until 31 May 2021.
Future Episodes
Sponsors
Welcome Reception Sponsors

Cotton Conference Dinner Sponsors

Farmer Travel Sponsors
Coffee Break Sponsors
Collaborators
Note that our sponsors have generously continued their support from the originally scheduled in-person Global Cotton Sustainability Conference, which the Cotton Sustainability Digital Series was adapted from, so retain their sponsorship levels here.