Moved to 2-4 March 2021 | Global Cotton Sustainability Conference, Portugal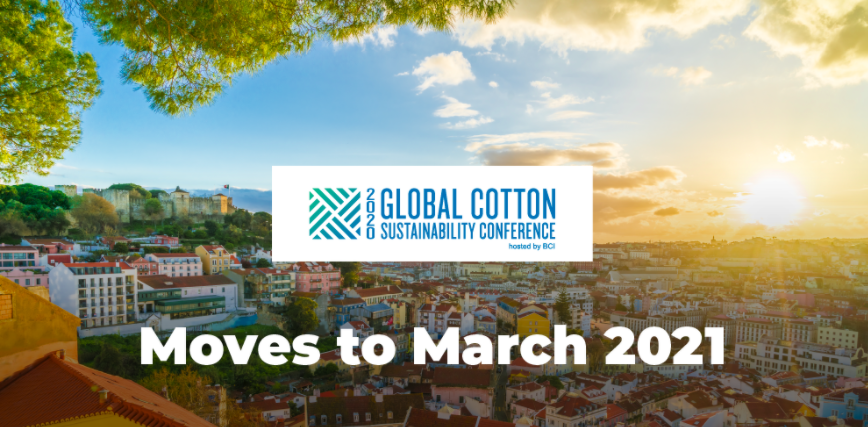 GLOBAL COTTON SUSTAINABILITY CONFERENCE MOVES TO 2 – 4 MARCH 2021*
Same Location. Same Agenda. Same Networking. New Dates.
The decision to postpone the 2020 Global Cotton Sustainability Conference was not taken lightly, but the BCI Leadership Team agreed it is the most responsible approach given the current situation regarding Coronavirus COVID-19 and its global impact on health and travel.
The 2020 Global Cotton Sustainability Conference will now take place from 2 – 4 March 2021* in Lisbon, Portugal.
The conference will still dial in on three key themes – Climate Action, Innovation Now and Social Sustainability – exploring how the sector can collaborate in these areas to create and drive collective impact. You can find up to date information on the conference website: www.GlobalCotton.org.
*BCI intends to postpone the conference to 2 – 4 March 2021, with final arrangements currently under review. We are providing advance notice, so you can make arrangements for attending now. Pending venue confirmation, logistics may be subject to change. 
2020 Sponsors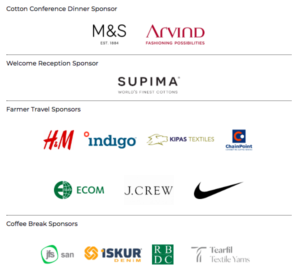 Find out what you can expect at the conference in our 2019 Global Cotton Sustainability Conference highlights video.