14 July 2021 | Cottoning on to Climate Change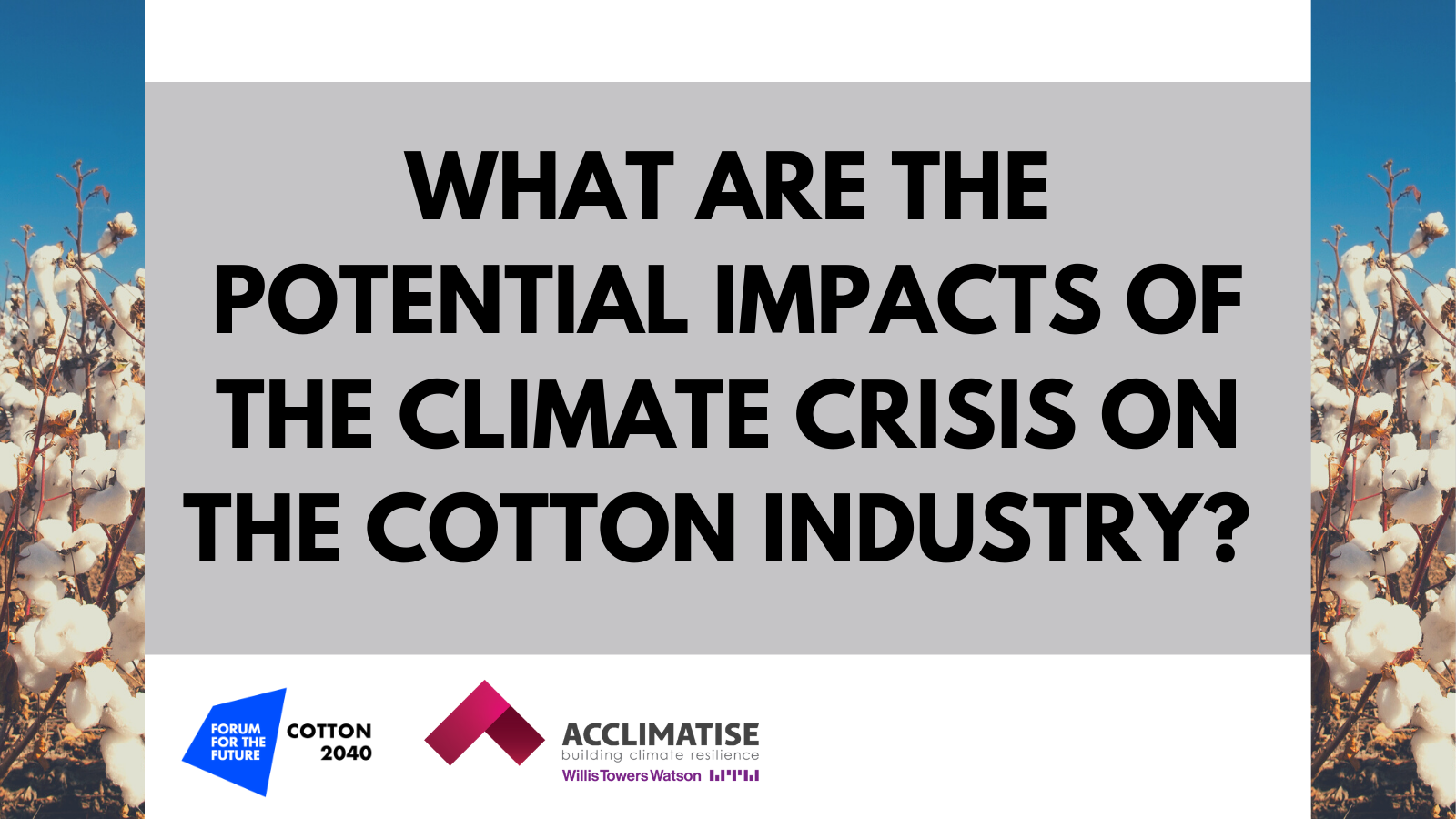 Cotton 2040 will host a public webinar, drawing on the first ever global analysis of physical climate risks across global cotton growing regions for the 2040s conducted for the Cotton 2040 initiative, to share the key findings and data from the research. The webinar aims to help participants understand how climate change is likely to impact key cotton growing regions and supply chains. The speakers will explore with producers and industry actors what these findings mean for their organisations, and what's needed to respond to the challenge.
Register here
Date: Wednesday, 14 July 2021
Time: 12:30-2:00pm BST
Speakers
Learn more about Cotton 2040's 'Planning for Climate Adaptation' workstream by visiting their microsite.