11 – 13 June 2019: 2019 Global Cotton Sustainability Conference, Shanghai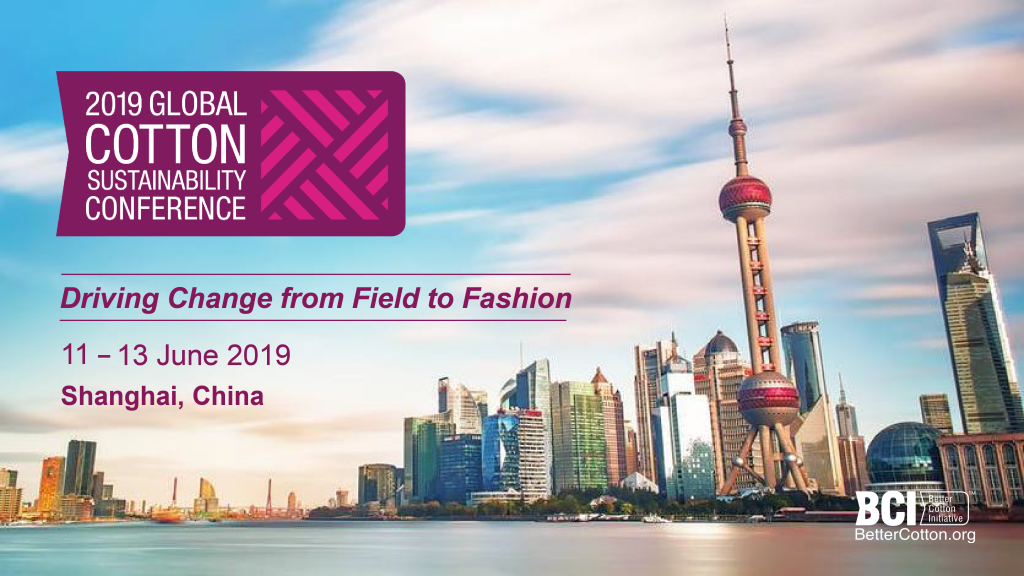 Mark your calendars for BCI's 2019 Global Cotton Sustainability Conference, which will take place in the textile sourcing hub of Shanghai, China.
The 2019 Global Cotton Sustainability Conference will bring the entire sector together on 12 – 13 June, to shape a more sustainable future for cotton. Join industry leaders and experts for an interactive opportunity to explore topics at field level, in the supply chain and in consumer-facing business. Prior to the public conference, on 11 June, the Better Cotton Initiative will host its Annual Member Meeting to share organisational updates, report on Better Cotton supply and facilitate a new peer-engagement platform.
Visit the conference website for complete event details, including:
Agenda,
Online registration,
Discounted group accommodations,
Speakers,
Sponsorship packages,
and more.
BCI Members receive a 60% discount! REGISTER ON THE CONFERENCE WEBSITE.
If you want to know what to expect at the conference, take a look at our 2018 highlights in our new video. You can also find a detailed recap of the 2018 conference here.
Sponsors
The global conference provides access to an international audience, prominent stakeholders within the cotton industry and organisations with a commitment to sustainability. We have a variety of conference sponsorship packages still available. Contact membership@bettercotton.org for further information.