Mali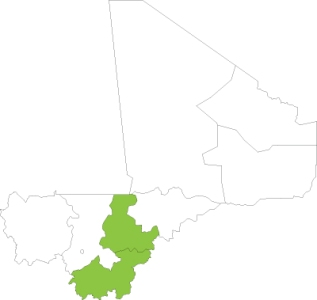 *No Better Cotton was produced in Mali in the 2016-17 season.
Agriculture in Mali employs around 70% of the population with around 40% of the rural population dependent on cotton production as one of the country's leading exports. Despite being amongst the world's poorest nations, a fragile economy and intermittent government restrictions on import/export routes, cotton production continues to grow rapidly in Mali and contributes significantly to the country's GDP. Since the Malian government started actively promoting cotton production in 1995 as an alternative cash crop, production has steadily increased making Mali the largest cotton producer on the African continent by 2003. BCI's work in Mali is vital in enabling this key cotton producing nation to produce cotton in a more sustainable way for the future.
Who grows Better Cotton?
The 2014 Better Cotton harvest in Mali again saw the maintenance of production figures from the year before, but on fewer hectares. In the 2014 harvest season, 29,000 BCI farmers produced over 35,000 MT of Better Cotton lint on 80,000 hectares.