Paul Reinhart AG and Noman Group, Bangladesh
OUR GINNER AND SPINNER PAIR
(download a pdf of this interview here)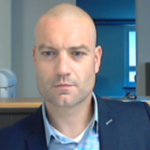 Marco Baenninger, Vice President and Head Sustainability at Paul Reinhart AG: We are a leading worldwide cotton merchant, founded in 1788 and headquartered in Winterthur, Switzerland. Our commitment, know-how and financial strength give our business partners the confidence that we can live up to our engagements. We can offer consumers a wide choice of cotton and help producers to gain access to all markets of the world.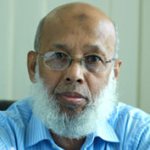 Md. Nurul Islam, Chairman & Founder of Noman Group: We are one of the largest textile Industrial Groups in Bangladesh, with 28 sister concern factories. The Zaber & Zubair Fabrics Ltd. is a sister concern of the Noman Group.
WHY BETTER COTTON?
MB: Being engaged in the supply chain from producer to spinner we can provide and offer our clients sustainably produced cotton throughout the year. Better Cotton is always available in sizeable quantities especially as we can sell our qualified Cotton made in Africa into the BCI supply chain.
NI: Noman Group places great importance on ethical treatment of our employees and responsible sourcing of our raw materials. We are proud to support Better Cotton.
HOW DID YOU FIND YOUR SUPPLY CHAIN PARTNER?
MB: We received an inquiry from the Noman Group for a sizeable quantity of CmiA- BC in 2013. We did our best to guide them through the registration process after the BCI Better Cotton Tracer was introduced. Thanks to the good availability of Better Cotton, we were able to offer them the requested origin.
NI: We received an order for Better Cotton and were immediately able to respond because we had credit units available. We simultaneously used the tracking system to immediately locate a new source of supply from a ginner.
DID YOU ENCOUNTER ANY CHALLENGES IN SUPPLYING OR PURCHASING BETTER COTTON?
MB: Most of our supplying partners have been known to us already for several years. As more origins and growers start producing Better Cotton, sourcing has become progressively easier. The Mass-Balance system allows us to increase the traded volumes of sustainable cotton quickly, while keeping prices competitive and avoiding expensive segregation along the supply chain. It is important that segregation is taking place up to the ginner's level in the supply chain, assuring that the total quantity of Better Cotton bales is kept under control.
NI: We faced no problems – we feel very comfortable purchasing Better Cotton!
WHY SHOULD OTHER SUPPLY CHAIN ACTORS BECOME BCI MEMBERS?
MB: It brings us closer to all actors in the supply chain. In particular the contact with our clients, (mainly spinners), has been intensified. For our company, trading Better Cotton is more than simply a trend; it is a strategic decision. Better Cotton is traded worldwide in substantial and rapidly growing volume – it isn't a niche market anymore. As a global active cotton merchant, supporting and trading Better Cotton is one of our strategic targets.
NI: We have seen that BCI has a very transparent system and we appreciate this. Working with BCI would benefit our peers and other supply chain actors too.
WHAT DIFFERENCES, IF ANY, HAVE BEEN MADE TO YOUR CURRENT BUSINESS AFTER LEARNING ABOUT AND WORKING WITH THE BETTER COTTON STANDARD SYSTEM?
MB: Being part of the BCI community has definitely helped us to gain access to new customers. BCI is providing an excellent platform to share ideas and opinions, also with Retailers and Brands who are not our direct partners in the supply chain. What has definitely improved is communication – learning from our suppliers how farm practices can be improved at field level.
NI: The Better Cotton Standard System maintains & ensures quality processes. This has made a difference to our business and it is also a demand from our customers.
WHAT DO YOU THINK THE FUTURE LOOKS LIKE FOR BETTER COTTON?
MB: Our long term vision is that Better Cotton becomes a worldwide standard in terms of how cotton will be produced. The way the market for Better Cotton is growing and the commitment of all members of the BCI community, makes us believe that this is not only a vision, but will soon be reality.
NI: BCI is the latent demand of the Customer.