Capacity Building
BCI is focused on affecting change: reducing the environmental impact of cotton production and improving the livelihoods of cotton farmers through the production of Better Cotton. To achieve this change, BCI coordinates a capacity building programme, delivered through experienced Implementing Partners, to help farmers to adopt practices consistent with the Better Cotton Principles and Criteria.
This approach (investing in capacity building upfront, rather than simply checking outcomes through certification) provides BCI with greater confidence in credible implementation. Upfront investment in capacity building also has a significant impact on the percentage of participating farmers who go on to earn a Better Cotton license.
Implementing Partners are organisations interested in working with cotton farmers to enable them to grow and sell Better Cotton. They are linked to BCI through a specific contract (i.e. Implementation Partnership Agreement). There are no restrictions on the type of organisations that can be an Implementing Partner, and suitable organisations could be NGOs, producer organisations, inter-governmental organisations, traders, ginners or a government institution. See our Partnerships page to learn more.
As BCI does not train farmers directly, experienced and efficient Implementing Partners are crucial for the success of the Better Cotton Initiative.
To enable increased capacity and credibility of our Implementing Partners (and therefore maximise change at farm level), BCI carry out a number of activities:
A consistent and stringent endorsement process of partners before implementation,
A train-the-trainer programme for Implementing Partners on how to grow Better Cotton,
Regular monitoring of their performance during implementation, and
Fostering learning between Implementing Partners through the sharing of best practices.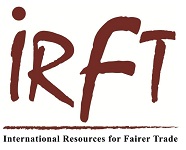 To ensure the quality and consistency of the train-the-trainer programme, BCI has chosen International Resources for Fairer Trade (IRFT) as its Global Training Partner. In addition to acting as primary training provider, IRFT has worked with BCI to develop a unique global training programme designed to provide Implementing Partners with a common understanding of the Better Cotton Standard System. Made up of of distance learning, a four day workshop, and an accreditation exam, the programme combines active, participatory learning with a rigorous, technical focus to build a pool of qualified trainers within each partner organisation.
Implementing Partners, in turn, develop national guidance material in every country growing Better Cotton in order to give to farmers advice, information and clarity on how to best achieve the Better Cotton Principles and Criteria in national contexts. This material is critical, as BCI has developed a globally applicable definition of Better Cotton. See our Tools for Implementing Partners page to learn more.
The business model for Better Cotton is based on dual track delivery. BCI owns the Better Cotton Standard System and is responsible for ensuring it is credible, accessible, delivers significant impact and reaches mainstream scale. The other track, characterised by shared ownership, is focused on field-level investment and management. Together with BCI Members and donors BCI is actively working to secure direct field investments, to engage strategic partners to lead on field-level implementation and to develop new, market-based, propositions for all types of investors.
For more information on funding capacity building please refer to our Funding Partners page.
Links to Learn More
Learn how to become an Implementing Partner
BCI and Decent Work
Guidance on documenting and sharing good practices
Please also use our Members and Partners map to learn more about BCI's Implementing Partners.